Meeting Them Where They Are
November 02, 2017 ∙ by vmbernard ∙ in Ohio Conference, This Month's Issue
Story by Anna Bartlett
Members of Ohio Conference's Elyria church run several programs to build community with those in need of healing.
"In the entire community of Elyria and Lorain... there is a very strong drug epidemic and [high risk of] overdose in these cities," shares Marius Marton (pictured below), Elyria church pastor.
In response to this members of the Elyria church, some who are themselves recovered or in recovery from addiction, run a long-standing women's ministry and a brand-new men's ministry to build community with those in need.
"The women's jail is practically right next to the church," shares Marton. "[Female church members] go in and they give Bible studies, and they invite people to church when they are released. The rehab goes on inside and outside. Most of the ladies in the church sponsor the inmates when they are released."
The men's ministry started this past May and is a type of Adventist AA/NA (Alcoholic Anonymous/Narcotics Anonymous) meeting, says Mike Patterson, ministry leader. Patterson started the men's ministry by showing the book Steps to Christ Recovery Edition by Cheri Peters to Marton and working with him to host meetings at the church. The men's group studies the book and support each other in their journey through recovery.
People learn about the group through word-of-mouth and both members and non-members attend. Patterson says the community created is one of non-judgmental support. "[It's loving. It's warm. Anybody can come. The people are very friendly, very caring," he adds.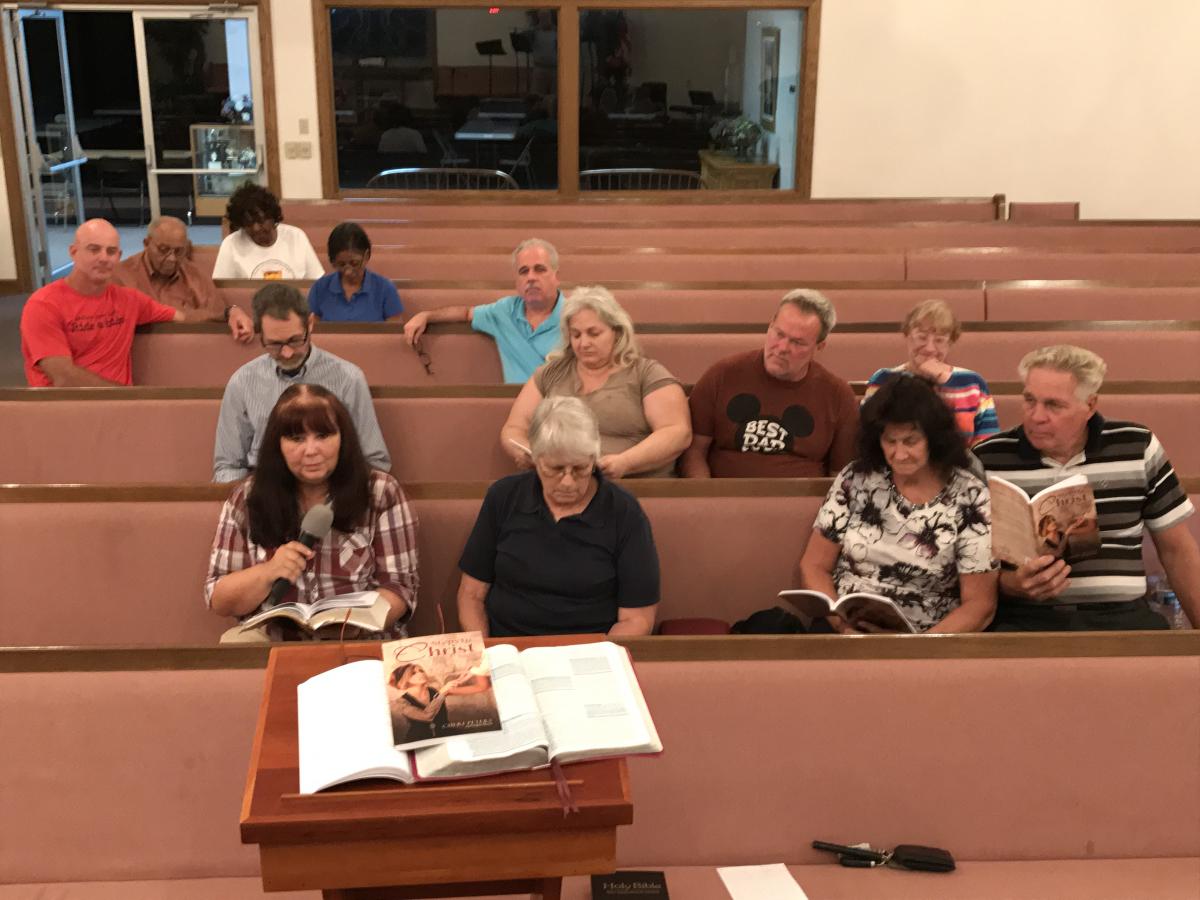 Patterson
(pictured in the red shirt) shares that those dealing with addiction usually experience more harsh judgment than most, but this community has chosen to show love to all who enter, and by connecting members with God, is already making a difference in one member's life.
"It's made a big impact on his attitude and on the way he carries himself. I believe it's because of Jesus," Patterson says.
"We aren't pushing the 12 steps through this, it's God. You need God, you need Jesus in your life, and that's where the transforming power comes from."
Marton says the reason their church is able to provide this community is because of how accepting the members are.
"I've had people come to church in their pajamas, without shoes, wearing jeans with holes, and the church just embraces them," Marton says.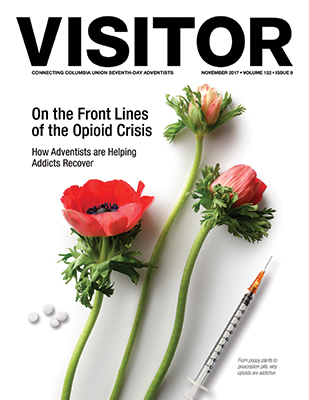 Read and share these articles from the November 2017 Visitor!