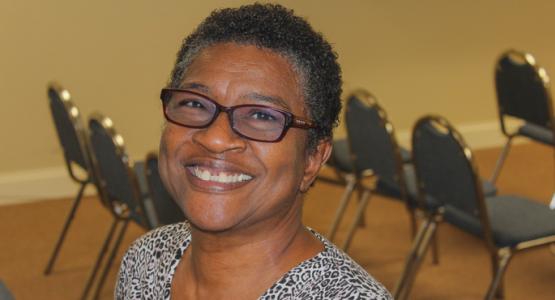 November 02, 2017 ∙ by vmbernard ∙ in Chesapeake Conference, Health & Lifestyle, This Month's Issue
Story by Tamaria L. Kulemeka
Darcel Harris is thankful for the success her 12-step group, patterned after the Regeneration model, has experienced for nearly three decades. Harris, a middle school Language Arts teacher, psychology professor and author in Westminster, Md., says the group grew out of Chesapeake Conference's Westminster (Md.) church, where she is a member. Today they meet every Friday night and during a branch Sabbath School service called True Vine. They also operate a non-profit called Grow, which enables them to provide resources and minister to the needs of homeless people, drug addicts and the less fortunate in the community.
Harris, a recovering alcoholic and cocaine addict, echoes that the group does not just deal with drug and alcohol addictions, but addresses 13 primary issues, including overeating, rage and depression. "The same neglect an alcoholic gives his or her children [is the same as] a workaholic, so we look at addictions, behaviors and choices, not just alcohol and drugs," she says.
Harris also says the reason it is so hard to treat people for drugs or heroin is because no one ever gets to the root of the problem. "Once you get rid of what the real thing is, the obsession is gone," she adds. "For example, if you've been sexually molested, I don't care how many counselors you go to, you will keep going back to your addictions; the craving or the need for it came from the pain. … If God can heal you from that pain, then that's how you get free from addictions."
The work Harris is doing in the community is making a "huge impact," says Robert Martinez, Westminster church pastor. While there is a visible drug problem in the city, Martinez says he doesn't deal with the issue much, but when he's with Harris, it's right in his face, and he prays with people who are high.
"[Harris] is so practical," he says. "A lot of our Adventist churches aren't practical. [It seems] we aren't living in the same world as most people. We don't relate to their needs. … We're good to the people who are like us. … She is right there with them, helping them."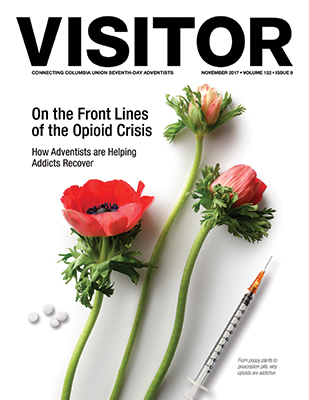 Read and share these articles from the November 2017 Visitor!