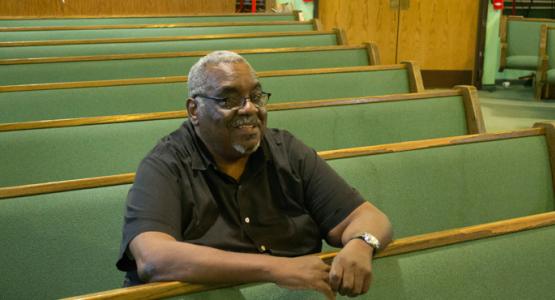 November 02, 2017 ∙ by vmbernard ∙ in Allegheny East Conference, Health & Lifestyle, This Month's Issue
Story by Tamaria L. Kulemeka
"[The church] is supposed to be a hospital, but we're not all ready to address the sick," says James Jackson, AEC's coordinator for Adventist Recovery Ministry (ARMin), and a member of the Mount Olivet church in Camden, N.J., who spent 20 years under the influence of alcohol and other drugs. After being "restored to sanity" and getting clean, he worked as a counselor and retired as a clinical supervisor for an agency that provided mental health and substance abuse services in the city. 
"We're good at feeding them, but we still don't have a place where someone going through something can get help or referrals," Jackson says. "The amount of drugs and prostitution in the streets is a result of hurt people. Hurt people hurt people; and we have no answer for that in our churches." But he adds, "ARMin could be the answer."
Formerly known as Regeneration, the purpose of ARMin is to address addiction in a wholistic manner, not just focusing on drugs, alcohol and addictions, but on all compulsive behaviors and underlying problems, Jackson says.
Their meetings, patterned similarly to the Alcoholics Anonymous model, use a modified 12 steps, 12 traditions and 12 concepts and provide a safe, confidential atmosphere of support where people can learn how to find freedom from their unhealthy habits.
Jackson says ARMin is not as visible as it should be in churches, and in many churches, it's nonexistent. "I would like to see that it becomes a household word in churches and not a forgotten ministry," he adds. "Once people become a deacon or elder in the church, they don't like to be exposed as an addict, so we have a lot of members, but a lot don't participate in the program."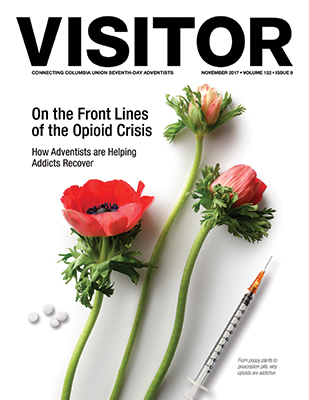 Read and share these articles from the November 2017 Visitor!