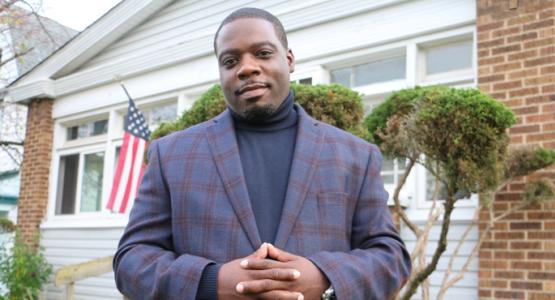 November 02, 2017 ∙ by vmbernard ∙ in Allegheny West Conference, Health & Lifestyle, This Month's Issue
Story by Tamaria L. Kulemeka
Norman Carter, a member of Allegheny West Conference's Temple Emmanuel in Youngstown, Ohio, is also on the frontlines of the drug crisis. 
"[The opioid crisis] is a beast that's been unleashed. … In order to stop it, you have to stop drugs, and we know that is not going to happen. I think that all we can do is be prepared to provide services to those in need," says Carter, who kicked his crack cocaine habit nearly eight years ago, and three years ago founded the Carter House, a transitional residential program in Youngstown. 
The not-for-profit organization operates four houses with 26 beds for alcoholics and substance abusers in recovery and who need to transition back into the community. Residents live in the Carter House anywhere from 90 days to a year.
"I had no idea the opioid epidemic was going to be what it is today; I was just providing the piece to the puzzle that was so important to helping me in my process," he says.
Carter, who started selling drugs right out of high school and soon began using those drugs, graduating to crack cocaine at age 30, said his second lease on life came after being arrested for stealing from Wal-Mart to buy drugs. Instead of being charged with a crime, Carter was given the option to enter a drug program and have the charges dismissed, as long as he completed the program. 
Carter completed his 60-day treatment program and moved into a transitional facility like the one he now runs. He eventually returned to his Seventh-day Adventist roots and sought the church for support. Pastor Bryant Smith and the church got on board with the Carter House, supplying them with food and clothes, conducting Bible studies for residents and praying for the ministry. 
Today Carter strives to love those trying to rebuild their lives until "they can love themselves." He says there are days when those in recovery relapse, but this just makes him work harder for those who have yet to come through the doors.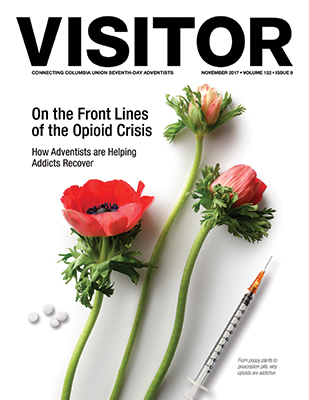 Read and share these articles from the November 2017 Visitor!