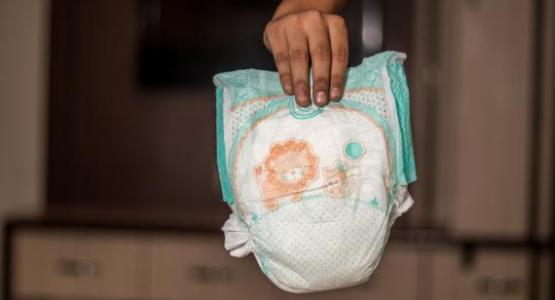 Adventist Community Services of Greater Washington to Distribute Needed Diapers
April 16, 2020 ∙ by vmbernard ∙ in Potomac Conference
Story by Alicia Tucker
Adventist Community Services of Greater Washington (ACSGW) in Silver Spring, MD, has recently been designated by the Greater DC Diaper Bank as a COVID-19 crisis hub. The Greater DC Diaper Bank is partnering with ACSGW and other basic need providers in the area to help support families during the pandemic. At ACSGW the program will allow families in need to receive up to 100 diapers per visit.
When Ken Flemmer, ACSGW executive director, was asked how they would manage the expansion to diaper distribution (in addition to the ACSGW Community Food Pantry), he replied that "ACSGW could not refuse since this was a time of great need and desperation for Montgomery County families. We will just work a little harder."
ACSGW addresses food insecurity for struggling families and seniors in Silver Spring and depends heavily on donations, grants and volunteerism for the charitable work it has done in the community since 1983. ACSGW is listed in the Catalogue for Philanthropy and received the Partner of the Year Award by the Capital Area Food Bank in 2019.To make a donation go to acsgw.org.
Related Articles and Resources