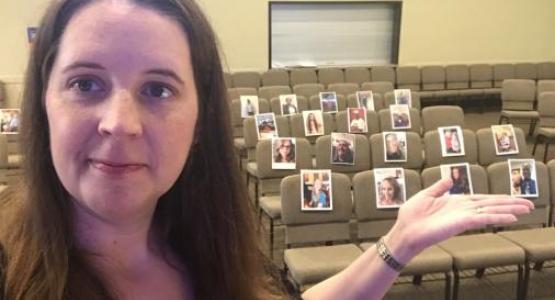 Adventists Adjust to Social Distancing—the New Normal
March 18, 2020 ∙ by vmbernard ∙ in Coronavirus Pandemic, Columbia Union News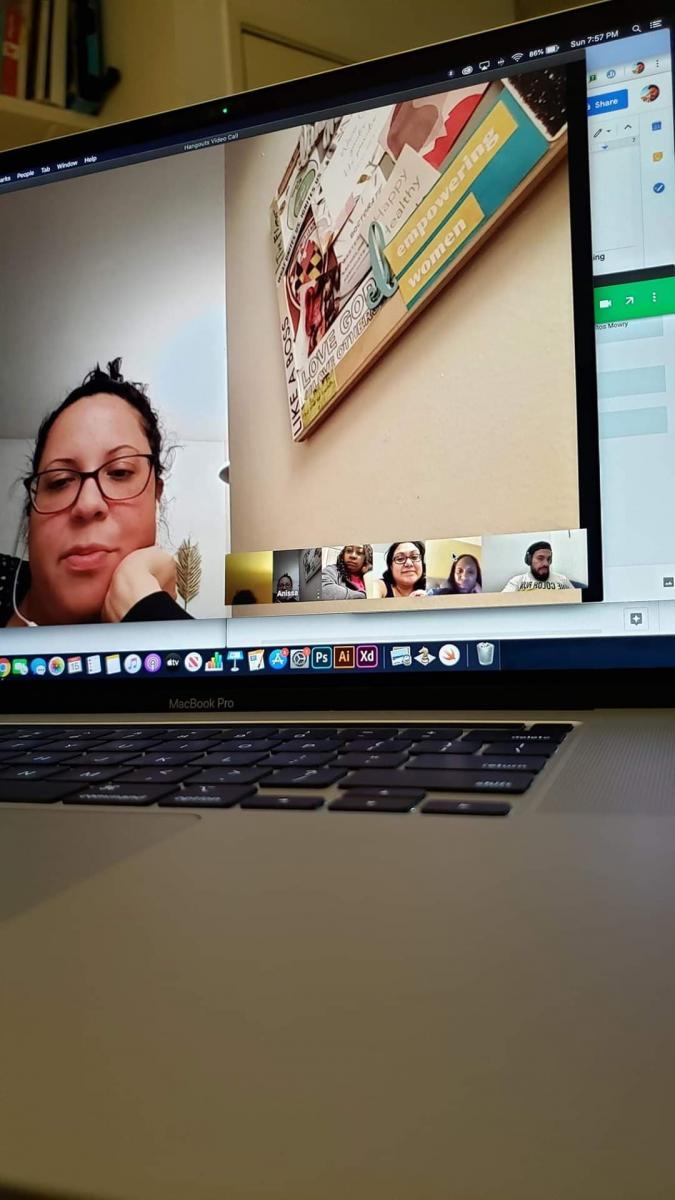 Story by V. Michelle Bernard
Like many Americans, Anissa Pérez (pictured left), a Seventh-day Adventist in the Washington, D.C., area, recently packed up her most essential office items and started teleworking. "It's our duty to flatten the curve!" she said, referring to efforts the government and many workplaces are making to help slow down the spread of the coronavirus in the United States.
To help ease potential loneliness that can occur as a result of the mandated "social distancing" that involves people working from home or worshipping online to avoid assembling of groups larger than 10 (depending on the state), Pérez organized a video chat to see how her friends were feeling and coping with the unknown and frightening times, she says. "This is new to most of us, and the social distancing. While vital for our future, [it] can feel extremely isolating."
She adds, the meeting "helped me to know that we are not alone in this. We aren't 'crazy' to feel the things we do. Although we are Christians, we are also human and get worried at times."
Pérez says, "It's always uncomfortable to put yourself out there because what if no one takes you up on the offer? But just move forward. You never know who will need that extra boost of encouragement, laughter and camaraderie. If it was just one person who joined, then your mission was accomplished."
She says you can use a phone conference line, video chat platform like Zoom, Google Hangouts, etc. "We are blessed to live in a time where telegrams aren't the only form of communication. Let's use [technology] for good—especially during these troubling times. Be inclusive. Don't be exclusive and just invite certain people (there is a time for that too) … Open it up to anyone and everyone. You never know who needs a pick-me-up."
Adjusting to the New Normal
This is just one of the ways members are adjusting to the new normal in the United States and can help support their communities during this time of social distancing that could possibly last for weeks or months. Last Sabbath and this week, many churches met virtually, offered online Bible studies for kids (Join New Jersey Conference Pastor Stephen Lee's weekday Zoom meeting at 9 a.m.) and added more prayer lines. This Sabbath they will continue to livestream services.
The Big Data and Social Media Office of the North American Division has received so many requests for resources in this area that they created a special website with information on how to help your church go digital, host online Bible studies and take part in online community-building activities (Get those resources here.)
Chesapeake Conference's Spencerville church in Silver Spring, Md., had a plan in place for the coronavirus, and, as usual, livestreamed their service last weekend. Their live viewership, however, was four times higher than normal, reports Jason Lombard, pastor for media and administration.
Pastors also plan to host weekly Facebook Live sessions, and churches have moved Bible studies and prayer meetings to Zoom calls. Later in the week, church elders will receive call lists to check in on members, "paying special attention to those 65 and older," says Lombard, who adds they will mobilize a team to shop for older members in the "most vulnerable" category. 
Teachers and students in public and Seventh-day Adventist schools alike are also experiencing a new normal due to the social distancing and closed schools.
Tuesday morning Julia Di Biase, the fifth-grade teacher at Chesapeake Conference's Atholton Adventist Academy in Columbia, Md., hosted a Zoom call with her 17 students. Technical difficulties made what they wanted to accomplish more challenging, but students received an update on their assignments for the day and asked questions about their upcoming week or weeks to come concerning the new schedule.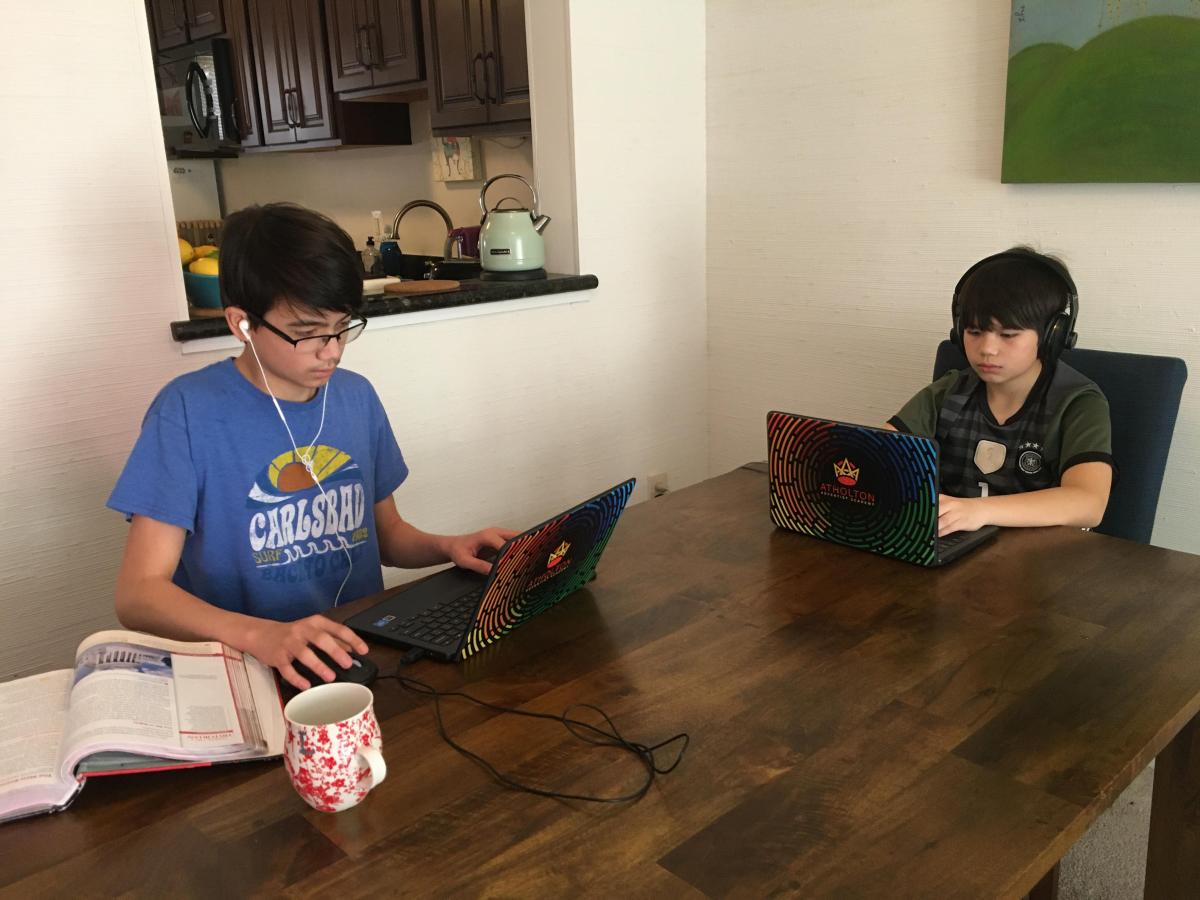 One of Di Biase's students, Aidan Decena (pictured right with his brother, Luke, also a student at Atholton), now three days into his new routine, says "It feels a little bit weird, because I'm used to going to school and seeing everyone in person, [but] it's kind of nice because you can always take a break if you need to."
He also appreciates being able to see his parents more—who are also working from home—and wants to help slow down the spread of the disease. "By staying at home, there is less chance that you can get the virus, and if you stay at home, there is a lesser chance you can infect someone else."
Related Articles and Resources