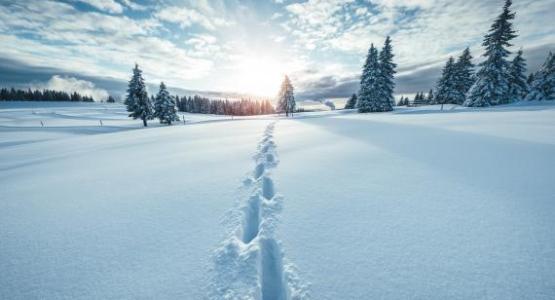 February 13, 2021: A Search for Peace
January 27, 2021 ∙ by hdecena ∙ in Year of the Bible, Ohio Conference
"Blessed are the peacemakers, for they shall be called sons of God" (Matt. 5:9, NKJV).
As I write this, our world is in turmoil. Nightly protests still rage around our country after the killing of George Floyd at the hands of police officers. In this new reality, I wondered what Google could teach me about peace. A .51-second search revealed 1.34 million hits! People are hungry for peace!
As I glanced over many of the summaries, I learned there are articles about the Peace Corps, peace prizes, peace poles, a peace college, peace endowments, peace gardens, peace institutes and peace protests. There are women for peace, Jews for peace, Buddhists for peace, religions for peace, musicals for peace and children for peace.
Further investigation reveals a plethora of formulas, all designed to deliver peace. I found some of them to be noble and inspirational, while others simplistic and shallow. Most of them were based on human efforts to resolve conflict and get along with others. And, though human efforts have at times achieved temporary peace, human effort alone can't change a heart—where real peace is generated.
The good news for us is that we don't need to sort through 1.3 million pages on the internet to find the path to peace. In the Bible, God gives us the only path to genuine, lasting peace. Colossians 1:19–20 teaches, "For it pleased the Father that in Him all the fullness should dwell, and by Him to reconcile all things to Himself, by Him, whether things on earth or things in heaven, having made peace through the blood of His cross" (NKJV).
Peace—lasting peace—comes through the person, Jesus Christ.
Father, today, give me the peace that passes all understanding. May it lift me above even the most significant difficulties of my life. Amen.
Bob Cundiff is the president of the Ohio Conference.
Read more devotionals:
February 8, 2021: 'I Will Give You Rest'
February 9, 2021:  A Foggy Start
February 10, 2021: No More Sea
February 11, 2021: He's Preparing a Place
February 12, 2021: Hoping for a Future
February 13, 2021: A Search for Peace
February 14, 2021: Now That's Love
Join the Journey 
To help you dig deeper into God's Holy Word this year, we're offering:
Every Month—This calendar, themed "Words of Life," coincides with the devotional book and videos. It features a biblical topic and verse each month, with additional passages for further exploration, study and ideas on how to apply the concepts in your daily life.