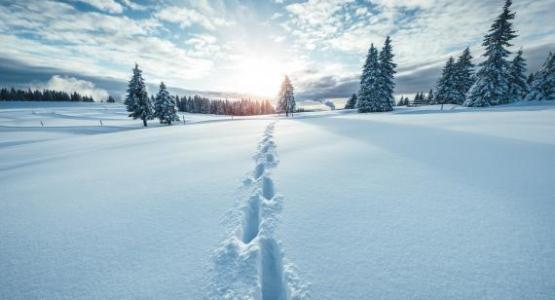 February 10, 2021: No More Sea
January 26, 2021 ∙ by hdecena ∙ in Year of the Bible
"And I saw a new heaven and a new earth: for the first heaven and the first earth were passed away; and there was no more sea" (Rev. 21:1, KJV).
The apostle John's description of the new earth says there will be "no more sea." The seashore is one of my favorite places. For me it has been a place of recreation and relaxation. I have many fond memories of family vacations at the ocean when I was a child and later with my own children—collecting seashells, watching dolphins play, riding waves with my boogie board. Now, as an adult, I still enjoy the sea whenever I can; I especially like snorkeling and sailing. So, this foreboding forecast of "no more sea" is a bit disappointing.
However, the book of Revelation is filled with colorful imagery and symbols, and "the sea" is one of them. It is not the literal sea in which John here speaks. Revelation 17:15 tells us that "the sea" is a symbol for people, multitudes, nations and tongues that are contrary to the kingdom of God. John is speaking of wicked humanity, evil power and corrupt governments. When John says there will be "no more sea," he wistfully looks forward to a new world where evil, wickedness and sin are forever gone.
I love this text because it foretells of a world to come without sin, sorrow and suffering. "No more sea" means no more poverty, no more oppression, no more fear, no more abuse, no more guilt, no more tears, no more separation, no more cancer and no more death. They will be no more!
I long for such a world, and for riding my boogie board in the river of life.
Heavenly Father, thank You that "no more" is in our future. Amen.
Frank Bondurant is the vice president of Ministries Development for the Columbia Union Conference.
Read more devotionals:
February 8, 2021: 'I Will Give You Rest'
February 9, 2021:  A Foggy Start
February 10, 2021: No More Sea
February 11, 2021: He's Preparing a Place
February 12, 2021: Hoping for a Future
February 13, 2021: A Search for Peace
February 14, 2021: Now That's Love
Join the Journey 
To help you dig deeper into God's Holy Word this year, we're offering:
Every Month—This calendar, themed "Words of Life," coincides with the devotional book and videos. It features a biblical topic and verse each month, with additional passages for further exploration, study and ideas on how to apply the concepts in your daily life.