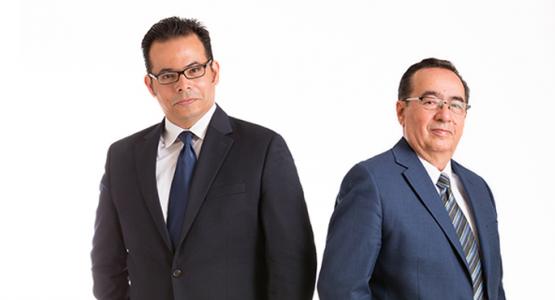 July/August 2017 Feature: Like Father, Like Son
July 01, 2017 ∙ by owetmore ∙ in New Jersey Conference, This Month's Issue
Story by Pat Humphrey | Photo by Erica Haller
Lesson Learned: The Church is not perfect, but it is the church of God. The Church is not mine; I belong to the Church, and the Church belongs to God.—José H. Cortés, Sr. 
At age 15, Jose Cortes Jr., the North American Division's associate ministerial director for evangelism, wanted to be a doctor—not a pastor. Being a wise father, José H. Cortés, Sr., who serves as president of the New Jersey Conference, encouraged his son to pursue his dream. But early one morning in Madrid, Spain, Cortes Jr. heard his heavenly Father's call to become a pastor. "I believe that [my father's] wonderful and exemplary ministry during his early years influenced and silently encouraged my call," says Cortes Jr. 
Cortés, Sr., also felt the call to ministry at the young age of 14. During his career, he's served as a pastor, evangelist, director of several conference departments and more. "I am so happy to believe that the person closest to me, my son, received my influence; but I also believe that he influenced my life and ministry in a very positive way." He adds, "My son and I have the same name. … and share the same passion for evangelism! But he is the newer 'version' and can help the church reach younger generations." 
Cortes Jr. agrees: "Our conversations have helped me to be more grounded, and our discussions have made him more cutting-edge and relevant to lead in the twenty-first century." 
How might the duo influence upcoming generations? Jose H. Cortes III and Joel Benjamin Cortes, Jose Jr.'s sons, have already indicated an interest in becoming pastors. "It is my hope and desire that all my descendants—and their generations to come—will serve in ministry in our church until the second coming of Jesus," says José, Sr.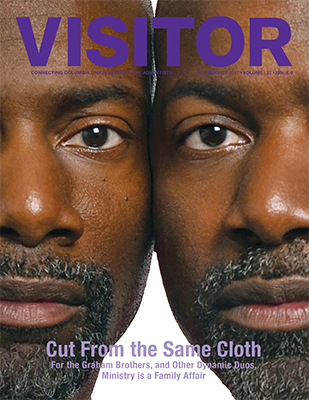 Read the July/August 2017 Visitor: