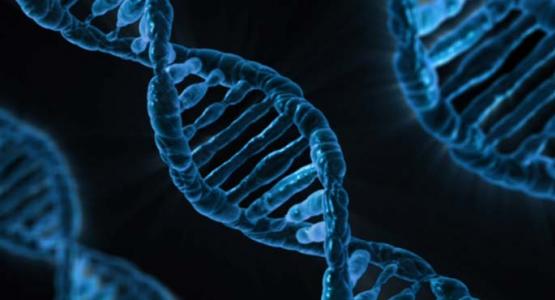 July/August 2017 Editorial: Nurture or Nature?
July 01, 2017 ∙ by owetmore ∙ in Editorials, This Month's Issue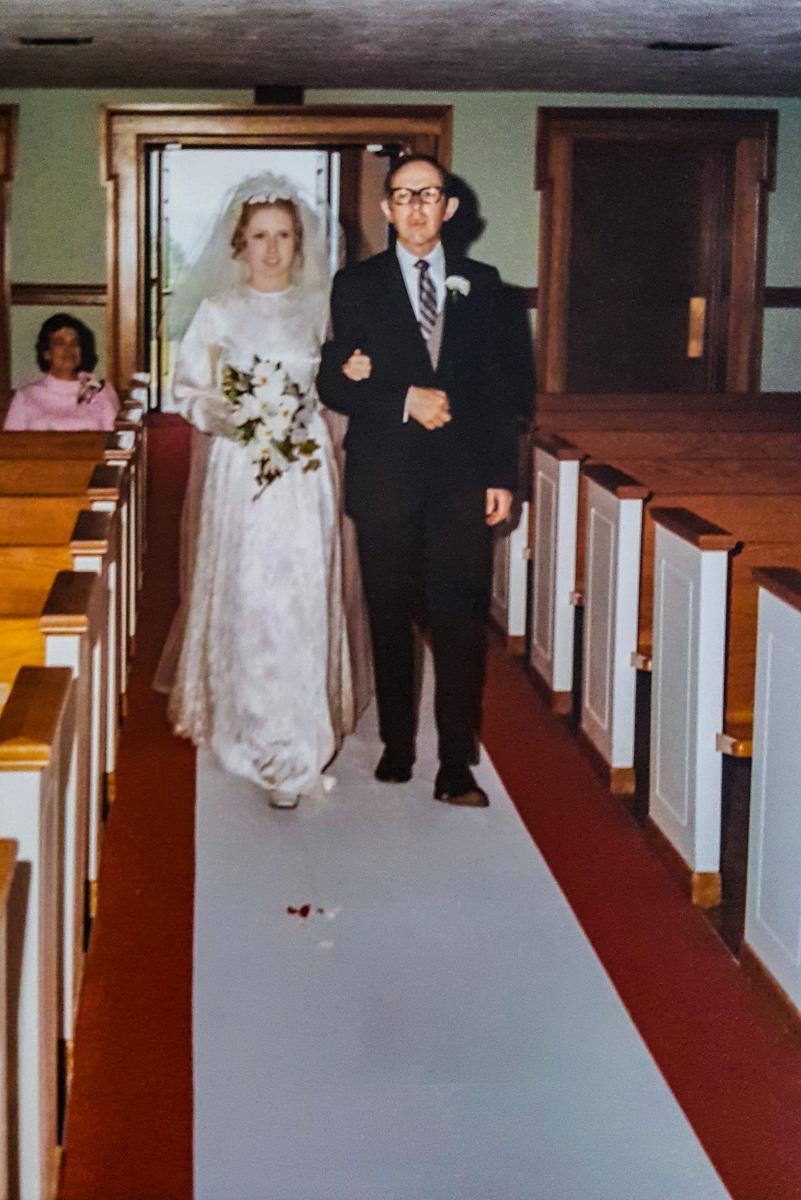 Editorial by V. Michelle Bernard
Mortified. That's how my mom, Vicki (Curtiss) Bernard, recalls feeling as she sat in Chemistry class at Mount Vernon Academy where her dad, Leon Curtiss, was the teacher. "If we got what we deserve, we'd all be grease spots," he'd say, trying to lighten the mood while navigating tough subjects like science and math. A fixture at Ohio Conference's longtime school (now closed), my grandfather was known for his corny jokes and one-liners. 
My mom (pictured with her father on her wedding day) certainly didn't think she'd end up like him, but she did. Sort of. She started playing piano for Sabbath School in second grade. By high school, she was teaching piano and organ and decided to become a full-time teacher. For more than 40 years, she worked as an educator for the Seventh-day Adventist Church—teaching elementary school and music, and later serving as a principal/teacher until her retirement in 2014. Ironically, in the classroom and choir room she also found herself using humor to lighten the mood and make the learning easier. 
Just Like "Pop Pop"
As I was growing up, I never thought I'd work for the Church. I thought working in the corporate world would be more fun, fulfilling and financially rewarding. But after several years working for a lobbyist, then at a television station, I received a call from my former boss, Celeste Ryan Blyden, from a summer internship at the Columbia Union Visitor. That summer at the Visitor was my favorite among the internships I completed while attending Columbia Union College (now Washington Adventist University) in Takoma Park, Md. 
Now, just like my "Pop Pop," "Na Na," Mom, Dad and countless cousins before me, I'm working for the Church. I've found my tribe. I find fulfillment in working for an organization I intrinsically understand. Maybe it was all those years listening to my grandparents and parents talk with their friends about church news and politics, or the years I spent studying at Adventist schools. Maybe it is just in my DNA. I'm not sure, but I know it is a gift from God (see Eccl. 2:24-25).
In this month's cover story, we profile nine family duos involved in full-time ministry in the Columbia Union Conference. I can't tell you whether it is nurture or nature that brought them to their vocations, but like me, most of them would probably say they wouldn't have it any other way.
V. Michelle Bernard is the news, features and online editor for the Columbia Union Visitor. (She is pictured with Curtiss a couple years before he passed away.)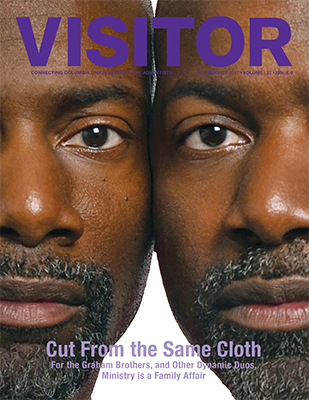 Read the July/August 2017 Visitor: