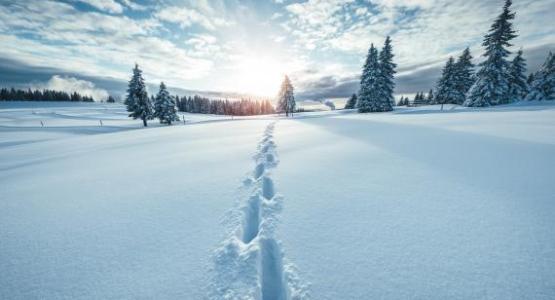 February 18, 2021: Like a Deer!
January 27, 2021 ∙ by hdecena ∙ in Year of the Bible, Allegheny West Conference
"The Sovereign Lord is my strength; He makes my feet like the feet of a deer, He enables me to tread on the heights" (Hab. 3:19, NIV).
There have been times when my trust in God was in a frequent seesaw. My trust soared high when my circumstances were the way I desired and dipped low when God did not come through for me as I asked Him to. I even questioned whether His promises were real.
My youngest sister was at the height of her nursing career. She was just about to begin her doctoral studies when she was unexpectedly diagnosed with a terminal illness. I bargained with God to spare her life. Not an hour went by that I did not beseech Him earnestly to heal her, but He did not. My faith was deeply tested. I had yet to learn that God's faithfulness was not bound to my particular external circumstance.
This is a truth Habakkuk graphically describes in a situation where all hope of survival appears lost. But in spite of the utter destruction that surrounded him, his trust in God remained firm. He described the strength of his trust like the firm sure-footedness of a deer, an animal with the unique ability to place its back feet exactly where its front feet land, thus capable of leaping over impassable terrain.
Habakkuk uses this analogy to acknowledge the firmness of his trust in his Sovereign Lord from Whom he gains strength. Likewise, when our world appears to be crumbling economically, when health appears to be diminishing, when diseases threaten our very existence, we can trust the God who strengthens us to leap over every mountain of difficulty.
Lord, help us to trust You, even when we do not understand why. Amen.
Violet Cox is the education superintendent for the Allegheny West Conference.
Read and share articles from the January/February 2021 Visitor:
Join the Journey 
To help you dig deeper into God's Holy Word this year, we're offering:
Every Month—This calendar, themed "Words of Life," coincides with the devotional book and videos. It features a biblical topic and verse each month, with additional passages for further exploration, study and ideas on how to apply the concepts in your daily life.