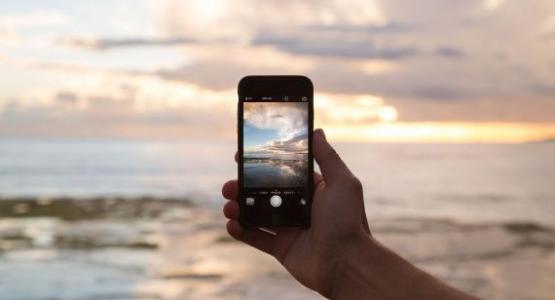 Small Steps, Big Miracles: Personal Evangelism Tips
December 31, 2020 ∙ by vmbernard ∙ in This Month's Issue
Story by Cynthia Mendoza
Do you have a desire to be used by God for the building of His kingdom, but you're not sure where to start? He is ready and willing to give you what you need. Here are a few simple ways, gleaned from Rubén Ramos, vice president of Multilingual Ministries for the Columbia Union Conference and other leaders to get started.
Pray. A lot.
Before doing anything else, start by praying intentionally. Ask God to impress on your heart who to pray for, and what to pray for. Ask for His guidance in determining how He wants to use you. And then be open to His leading. Don't compare yourself to what anyone else may be doing. God uses every person in different ways.
For such a time as this
God needs people from all corners of life to share the gospel. He needs people in every school, workplace, and neighborhood, and of all abilities. What are some of your skills, talents and personal interests? Don't assume that your skills or interests aren't useful or relevant. It's not an accident that you have them, and perhaps now, more than ever, is when you are being called to use them. Ask Him to show you how.
Focus on what you can do, and leave the rest up to God
Just like the enslaved Hebrew mother Jocabed had only a handmade basket, and the boy on the Galilean seashore had only a five loaves of bread and two pieces of fish, God can take almost nothing and multiply it exponentially. The humble handmade basket protected Moses, the future deliverer of the nation of Israel, and the loaves and fishes fed over 5,000 people. In sharing the gospel with others, don't focus on what you don't have or can't do to accomplish that goal. Focus on what you do have, and what you can do, no matter how small or insignificant it seems and leave the rest with God. He's a master mathematician.
Don't underestimate the power of social media 
In post COVID life, technology and social media are an essential tool for sharing the gospel, both for churches and individuals. If used purposefully and prayerfully and under the guidance of the Holy Spirit, social media can have an impact beyond your immediate sphere of influence. Within seconds, a click of a post has the potential to reach billions of people. If you're not active or familiar with social media, simply start by sharing links to evangelism events, sermons, or Bible based inspiration or resources. If you are active, ask God how to show you how to use social media in a fresh new way for reaching others.
Resources for Digital Evangelism
Read and share articles from the January/February 2021 Visitor: