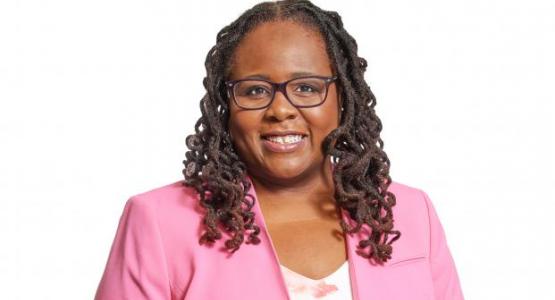 Celeste Ryan Blyden Elected to Serve as Next Columbia Union Executive Secretary
November 11, 2021 ∙ by vmbernard ∙ in Columbia Union News
Story by Visitor Staff
On November 11, members of the Columbia Union Conference Executive Committee elected Celeste Ryan Blyden as the new executive secretary, effective January 2022. She will be the first woman to fill the role in the union's 114-year history.
Blyden has served in her current role as vice president for Strategic Communication and Public Relations since 2014, when she made history as the first female vice president for the Columbia Union. She was re-elected at constituency sessions in 2016, and again in May 2021.
"Celeste has demonstrated a real passion for mission and effective leadership in her current position," says Dave Weigley, Columbia Union Conference president. "She has been a pastor, shepherd and encourager to those around her, as she led her department very effectively over the years." 
Blyden posted on her Facebook page, "I am thankful that Columbia Union Executive Committee members saw what God is doing in my life and affirmed it. So many women who have worked tirelessly for the Church we love never got this opportunity. In this historic appointment, the door has been opened for all of us!"
Though Blyden grew up in upstate New York, she spent much of her life in the Columbia Union territory, attending Pennsylvania Conference's Honesdale church, graduating from its Blue Mountain Academy in Hamburg, and earning a double major in Counseling Psychology and Journalism/Public Relations at Columbia Union College—now Washington Adventist University—in Takoma Park, Md., in 1993. She later earned a master's degree in Organizational Communication from Bowie State University (Md.).
After graduating from college, Blyden started serving as a volunteer at the North American Division (NAD) where she pitched the idea to publish a magazine for young adults called Adventist View. For the next six years, she traveled all over the division speaking and sharing the startup publication at youth events and college campuses. At its height, with distribution from AdventSource, circulation reached 25,000. "Members of my generation, Gen X, were leaving the church, and I felt God calling me to do something to keep them connected," she recalls. "Once God drafts you for service, no matter how challenging it may be at times, you become hooked because serving on His team is the most fulfilling and satisfying adventure." 
During that time, she was invited to work full time at the division as an administrative assistant, marketing coordinator, media relations manager and eventually as the division's assistant director of communication.
Blyden joined the union in January 2002, when then president Harold Lee and vice president Monte Sahlin invited her to serve as communication director and Visitor editor. In 2004, she was promoted to assistant to the president and added Visitor publisher to her portfolio. "She was always very gifted as a writer and editor, and had a keen strategic understanding of communication issues; how opinion and attitudes are formed, etc.," said Monte Sahlin, one of Blyden's many mentors.
Among the many initiatives and achievements to her credit is her 2013 book, Crisis Boot Camp, and her work to help the church communicate effectively during crisis situations. She is also the editor and project coordinator of the 2020 Communication Handbook, as well as project director and publisher of the Columbia Union's 2021 Words of Life devotional book.
In 2017 she spearheaded the Adventist Women Leaders initiative with a luncheon for 15 women administrators from across North America. The group, led by a committee of women in ministry, has grown to 300 and become a strong, supportive network, affirming the call and talent of women around the world.
LaTasha Hewitt, communication director for the Allegheny East Conference, is one of the many people Blyden has affirmed and mentored. "I've seen that Celeste has a passion for people and ministry. She is interested in people's stories and pouring into their lives," says Hewitt, who adds that one of the things she has learned from Blyden is to give back to those under your influence.
Blyden says that many people have also played a role in her journey, "from interns to administrators, all along the way God placed people in my path to help me, teach me, grow and affirm me," she says.
And, in her almost 30 years of working for the Church, she has hired more than 60 interns.
"I used to keep a list, and I'm happy to see a number of them serving our Church in some capacity," says Blyden. "It was in working with my interns at youth events, camporees, NAD Communication, GC sessions, and with my team for 20 years at the Visitor, etc., that I learned some of my greatest leadership lessons. Surprisingly, it's the times when I failed that I also grew."
Blyden also recounted advice from Jose Rojas, former NAD youth director, who shared the idea that, "Our job is to work ourselves out of a job."  She says that over the years she realized "we can do that by helping others to grow and giving them opportunity and space to shine. People worry about that because they have bills to pay and mouths to feed, but, in my experience, when we make room for others to grow, God always makes provision for us and enlarges our territory in the process."
Even though her job title will soon change, her impact will remain on the Communication team she has worked with for years. "With the knowledge she has gained from her many years working at various levels of the church, Celeste has an excellent sense of what projects and initiatives will help grow the denomination. She has the resources and experience to make things happen; and does so in a way that is inclusive and mentors those around her," says Kelly Bulter Coe, director of Communication Services.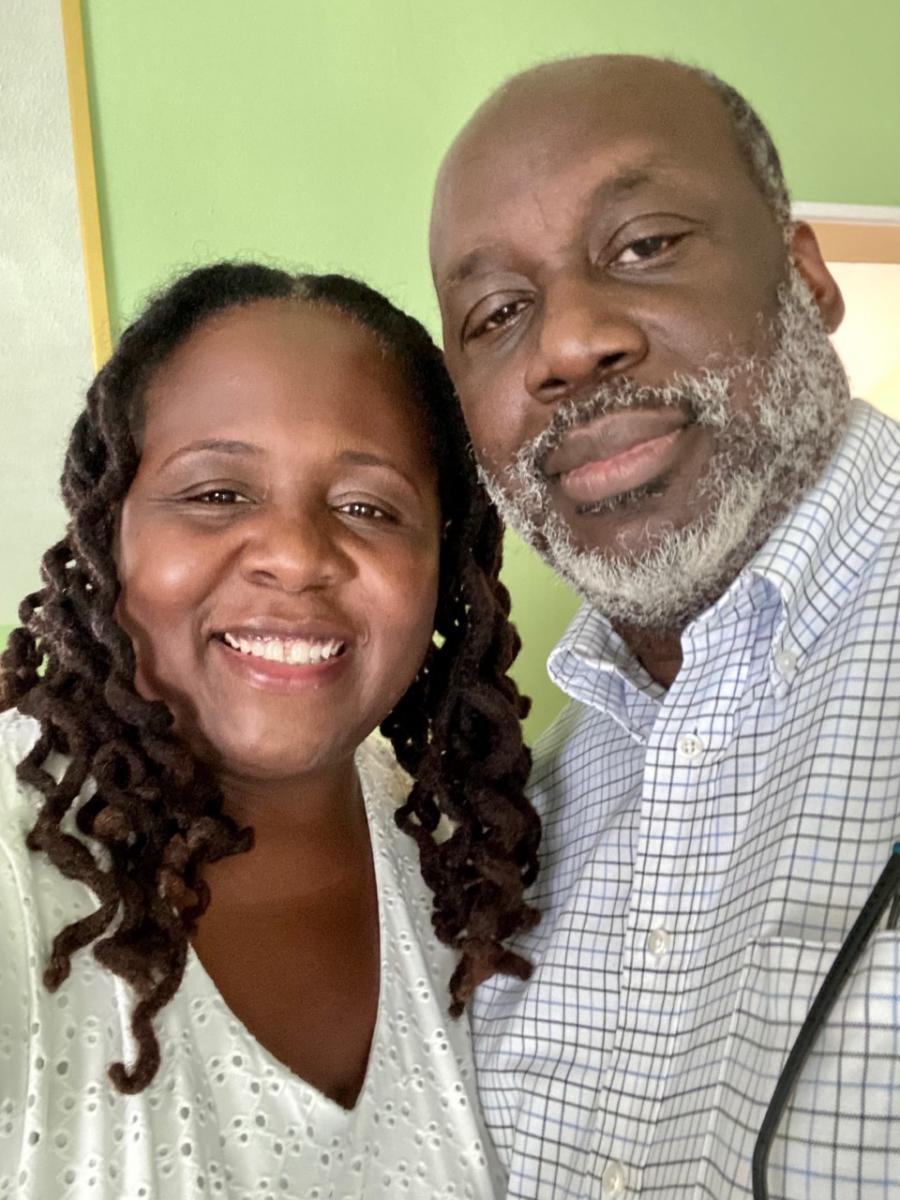 To deepen her ministry effectiveness, Blyden will soon complete a master's degree in Pastoral Ministry from the Seventh-day Adventist Theological Seminary at Andrews University (Mich.) and is an ordained local church elder. She is married to Austin (pictured with Celeste), and they have two daughters, Larraina, 12, and Sarita, 10.
At the end of the year, Rick Remmers, the current executive secretary, will transition to his new position as assistant to the president at the NAD. Remmers leaves the position after serving for almost a year.
Related Stories: