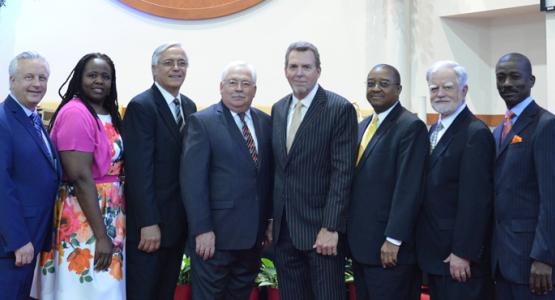 Columbia Union Conference Officers Re-Elected During Session
May 21, 2016 ∙ by vmbernard ∙ in Columbia Union News, This Month's Issue
Story by V. Michelle Bernard / Photo by Hearly Mayr
Today during the 27th Columbia Union Conference Constituency Session, union delegates voted to re-elect all three of its executive officers: Dave Weigley as president; Rob Vandeman as executive secretary; and Seth Bardu as treasurer. Delegates also re-elected four vice presidents and voted in a new vice president of education.
Weigley, a son of the Columbia Union, grew up in Enders, Pa., where he attended Blue Mountain Academy, a union school in Hamburg, Pa. He also attended Washington Adventist University (WAU), the union's flagship school in Takoma Park, Md. He later graduated from Southern Adventist University (Tenn.), where he completed a Bachelor of Arts in Theology. He also holds a Master of Business Administration (MBA) in Managerial Leadership and is soon to complete a Doctor of Philosophy at Andrews.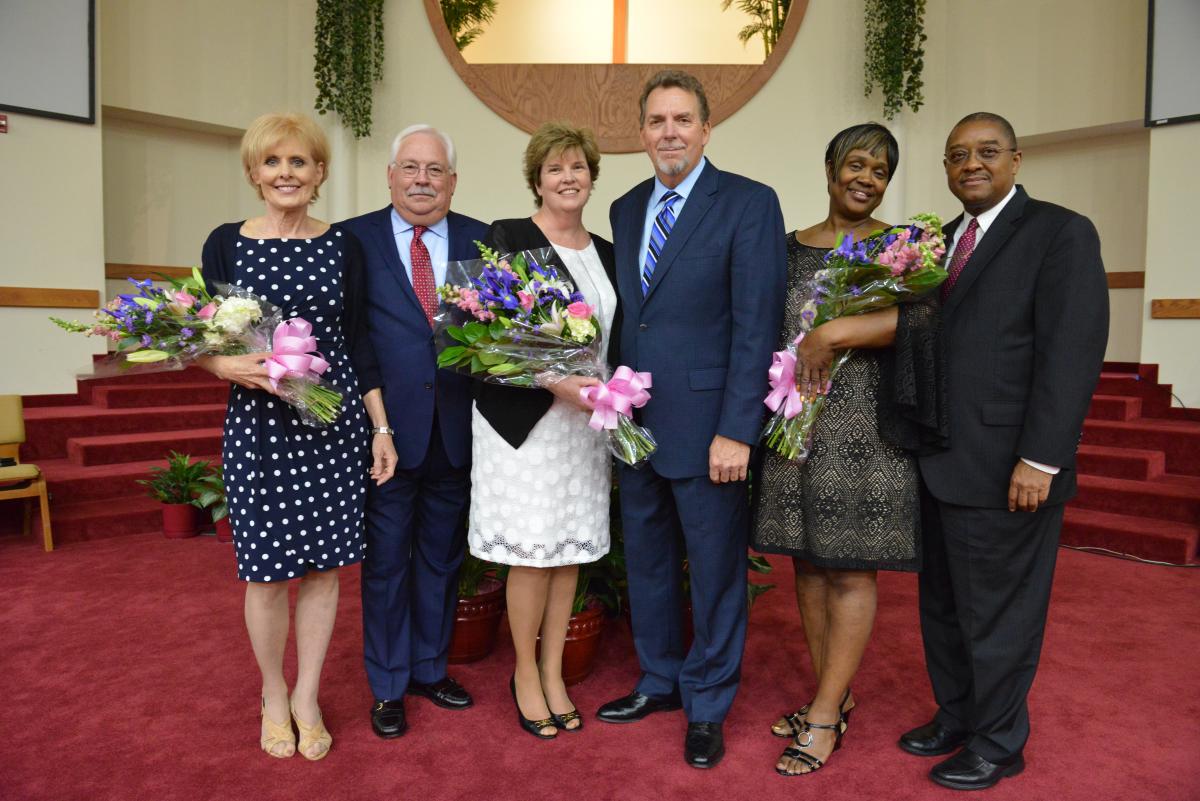 He has served as a pastor, evangelist, conference communication director, ministerial director, stewardship director, executive secretary and conference president. He has been serving as Columbia Union president since 2006.
"We thank each one for the confidence in this team," says Dave Weigley. "We are honored to serve and to be part of this great Columbia Union where we're going to keep the main thing the main thing as we go forward. We aren't perfect but we are forgiven by God's grace, committed by God's grace to go forward and finish the work."
Weigley and his wife, Becky (pictured above center with Judy and Rob Vandeman and Teresa and Seth Bardu), have two adult children—Christy and Jon—and five grandchildren.
Rob Vandeman Re-elected
Delegates also re-elected Rob Vandeman during the meeting. Vandeman, born in Hinsdale, Ill., graduated from Union College (Neb.), where he earned a degree in theology. He later obtained a second theology degree from Andrews.
Vandeman has served as a pastor in Colorado, Minnesota and in the Chesapeake Conference, where he was pastor of the Spencerville church in Silver Spring, Md. He also served as Chesapeake president, executive secretary, ministerial secretary and communication director. He joined the union team as executive secretary in September 2011.
Vandeman and his wife, Judy, have two adult children—Keri and Kevin—and three grandchildren.
Seth Bardu Re-elected
Delegates' returned Seth T. Bardu as union treasurer, a role he assumed in 2006.
Bardu was born in Monrovia, Liberia, and has a degree in accounting from Oakwood University (Ala.) and an MBA from Andrews. Bardu has almost 30 years experience in finance-related denominational service in the Seventh-day Adventist Church and is an ordained minister. He previously worked for Adventist Church organizations the Northeastern and South Central conferences and for the Adventist Health System and Southern Union Conference.
Delegates Elect New Education VP, Return Others
Delegates voted to elect Donovan Ross as the new union vice president for Education. Ross has served in Columbia Union education for 21 years, most recently as associate director for secondary education at the union. Ross will replace Hamlet Canosa, who is retiring after 44 years working for the Seventh-day Adventist Church.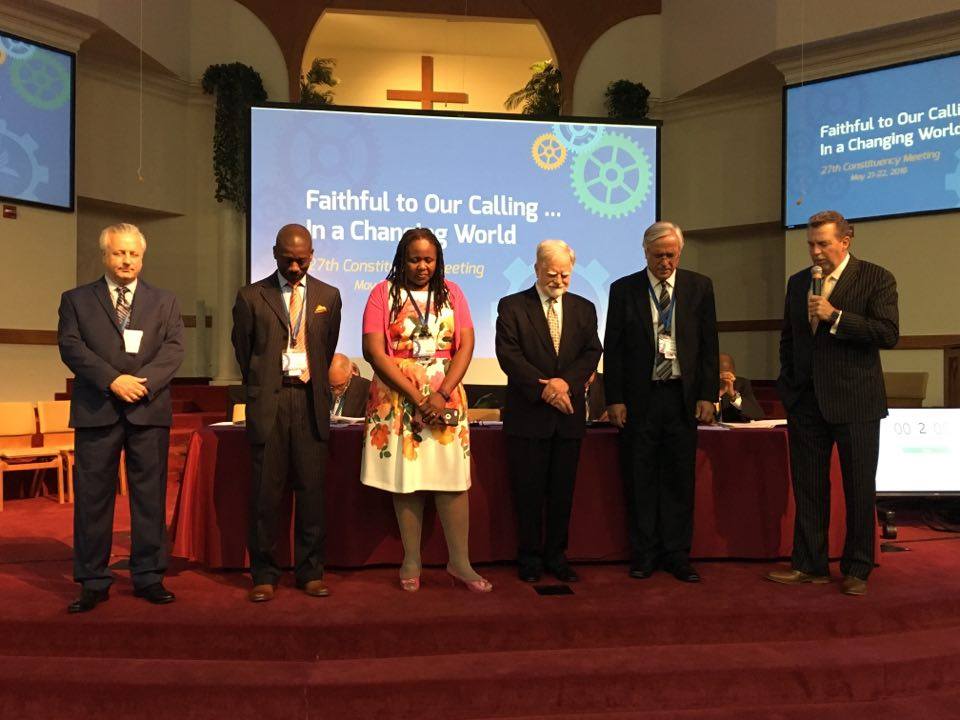 Delegates also voted to re-elect Frank Bondurant, vice president for Ministries Development; Celeste Ryan Blyden, vice president for Strategic Communication and Public Relations; Walter Carson, vice president and general counsel; and Rubén Ramós, vice president for Multilingual Ministries. (above photo: Dave Weigley (right) prays for the newly elected vice presidents.)
"We have as strong a team of ministry specialists in persons of our vice presidents as anybody in this division," says Vandeman. "They are all highly qualified and extremely effective. I many times marvel at their individual and corporate accomplishments and it is a privilege to work in the large shadow they cast."
Feature photo: Columbia Union officers: Frank Bondurant, Celeste Ryan Blyden, Rubén Ramós, Rob Vandeman, Dave Weigley, Seth Bardu, Walter Carson and Donovan Ross.
View Columbia Union Constituency Meeting quotes, videos and photos on the Visitor Facebook page, Twitter and Instagram.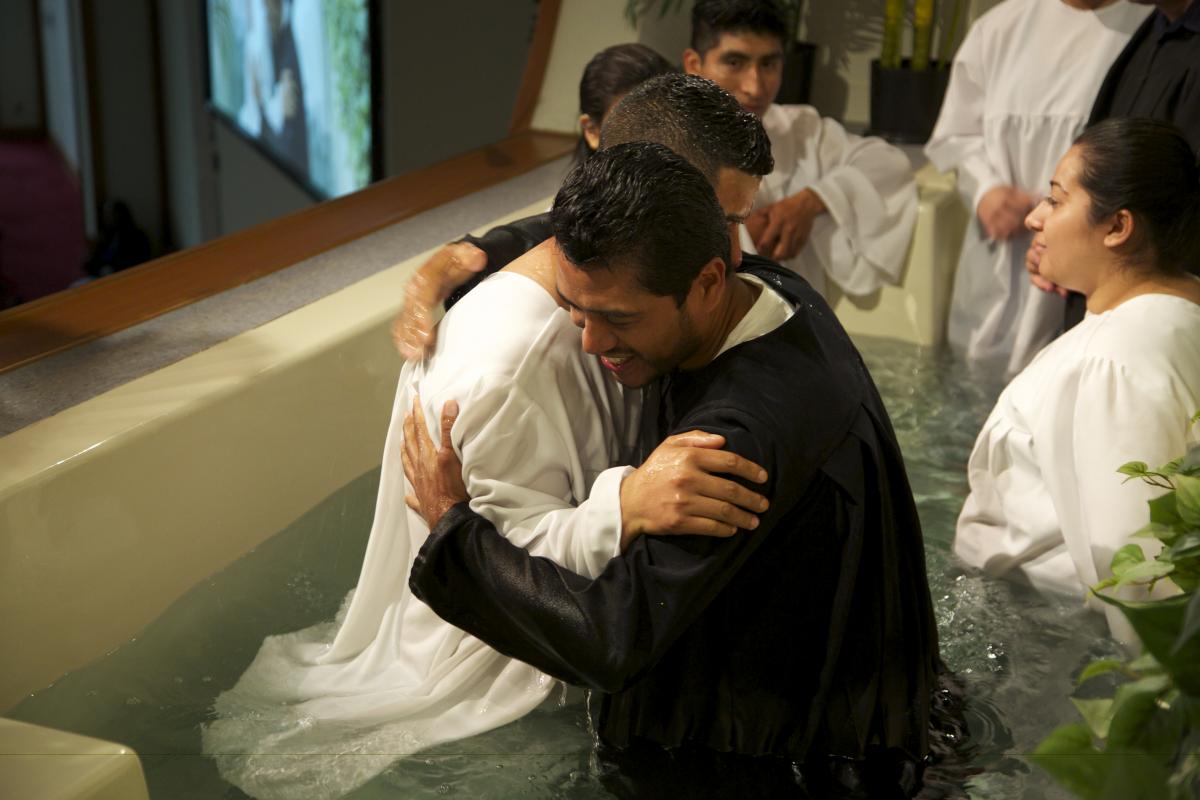 Read stories & watch videos from the meeting:
Columbia Union Conference Officers Re-Elected During Session
Delegates Approve New Executive Committee
Delegates Approve Proposal to Reduce Executive Committee Size
Longtime Union Education Administrator Honored
REACH Columbia Union Urban Evangelism School Graduates First Class
Union Delegates Elect Education Vice President