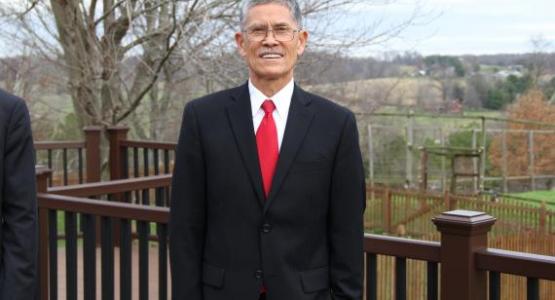 Morikone Retires After 20 Years of Local Ministry
November 03, 2020 ∙ by JennaLettsome ∙ in Mountain View Conference
Story by Valerie Morikone
Graduating from Pacific Union College (Calif.) in 1974, Daniel Morikone worked as a registered nurse in California, Kentucky and Michigan prior to becoming a literature evangelist (LE) for the Michigan Conference.
During that time, he received a call to be the assistant manager of an Adventist Home Health in Kentucky in 1982. This brought about the purchase of six acres across the Kentucky border in the state of West Virginia, where he and his wife, Valerie, built a house and raised their son, Greg, and daughter, Janelle. 
Members of the Williamson (W.Va.) church, it wasn't until 1997 that Morikone returned to the LE work with the Kentucky-Tennessee Conference, having a territory of 17 counties. On September 1, 2000, he was asked to pastor the Williamson and Logan churches.
As a pastor in the Parkersburg and Toll Gate district, Morikone recently completed his 20th year and stepped into retirement, concluding his pastoral ministry in Mountain View Conference.
As Valerie continues to work at the conference office, the couple will reside in the area as they continue friendship ministry among their neighbors and nearby community, looking for opportunities to share God's love with others.
Read these articles from the November/December 2020 Visitor: