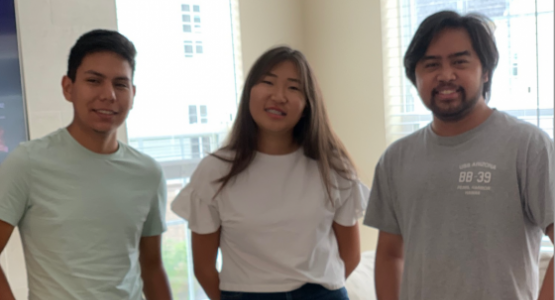 God Orchestrates Mongolia Reunion at Highland View Academy
May 27, 2021 ∙ by rbacchus ∙ in Chesapeake Conference, Education
Story by Andrew S. Lay
Who could've imagined that three young people who all lived in Mongolia at one point in time would reunite, become friends and graduate together at Chesapeake Conference's Highland View Academy (HVA)?
Urnaa Uuaganbayar was born in the coldest capital city of the world—Ulaanbaatar, Mongolia. Her mom, Enhkbayar Mishigdorj, is one of the first Seventh-day Adventist converts in Mongolia and helped translate many of Ellen White's books from English to Mongolian at the Mongolia Mission field. Uuaganbayar's journey took her from Mongolia to the Philippines to Brazil, before coming to HVA during her senior year in 2019–20. She is currently majoring in psychology at Southwestern Adventist University (Texas).
Bradley Banuag was born in the Philippines. He first met Uuaganbayar in 2002 when his parents, Dudley and Eunie, served at the Mongolia Mission. Bradley's family moved from Mongolia to Arizona to Hawaii, before moving to HVA in 2017, where Eunie serves as the school's business manager. Bradley is currently pursuing engineering at Andrews University (Mich.).
Gabriel Orellana was born in Bolivia. He first met Uuaganbayar when his parents, Josue and Eveling, served at ADRA Mongolia between 2011–15. Gabriel's family moved from Mongolia to Nepal, before arriving in Maryland in 2018, where Josue serves at the ADRA regional headquarters, located at the General Conference (Md.). Gabriel is currently studying biology at Andrews University (Mich.).
"This is a testament to how God brings together nations, tongues and peoples," says Eunie. "God can use a small school to bring together young people from diverse backgrounds to be trained and prepared for His service. HVA continues to be a testament of the diversity of the family of God."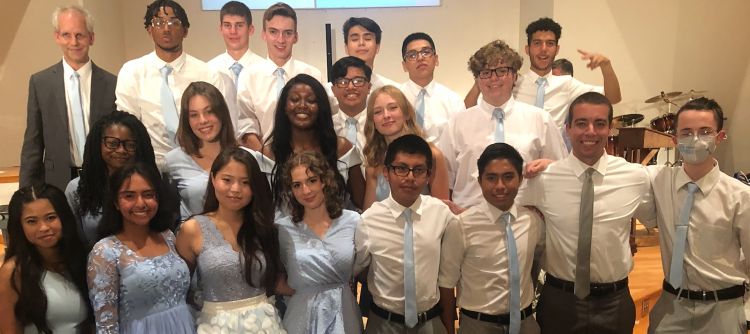 As the Class of 2021—the new batch of future alumni—is ushered in, they also praise God for being able to witness for Him. This class includes a varied group of students representing Brazil, El Salvador, India, Kazakhstan, Mexico, Mongolia, the Philippines and the United States.