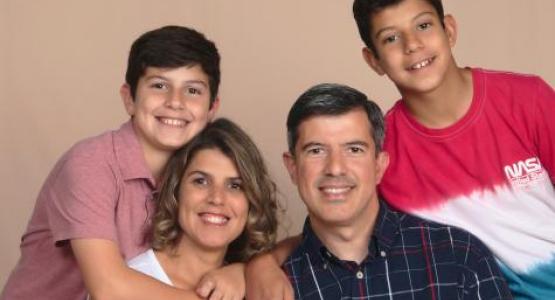 Kleyton Feitosa: What Cancer Brought to My Life
September 10, 2019 ∙ by vmbernard ∙ in Chesapeake Conference, This Month's Issue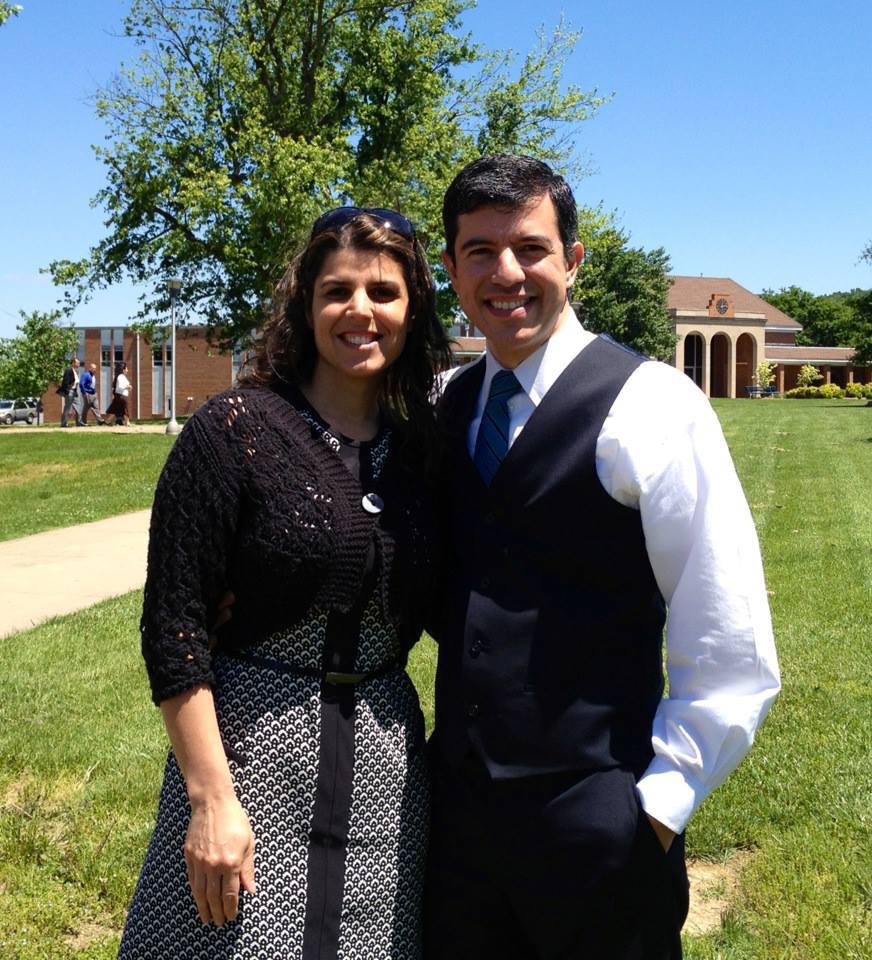 Story by Liz Anderson
Kleyton Feitosa had always been a planner. When considering decisions for himself and his family, he would envision life seven to 10 years in advance. But for Feitosa, who pastors Chesapeake Conference's Living Word church in Glen Burnie, Md., his years-long journey with cancer seismically shifted that perspective.
The Brazilian native's desire for mission service was sparked in high school after reading a book about a missionary who served in Papua New Guinea. Feitosa married Delma, his high school sweetheart, and continued making plans for a career in cross-cultural ministry.
They moved to the U.S. in 2001, where he earned a master's degree in religion with an emphasis in mission and ministry studies at Andrews University (Mich.). From 2005–2009, he pastored Chesapeake Conference's Waldorf (Md.) church, and in 2009 became the Ministries and Evangelism coordinator for the Chesapeake Conference.
But things went awry in 2011, when Kleyton and Delma noticed a lump in his left leg.
A couple of months later, Delma noticed the lump had grown.
Kleyton was eventually diagnosed with myxoid liposarcoma, which was not part of his future plans. The Chesapeake Conference had just elected him executive secretary, and he was deep into planning a constituency meeting.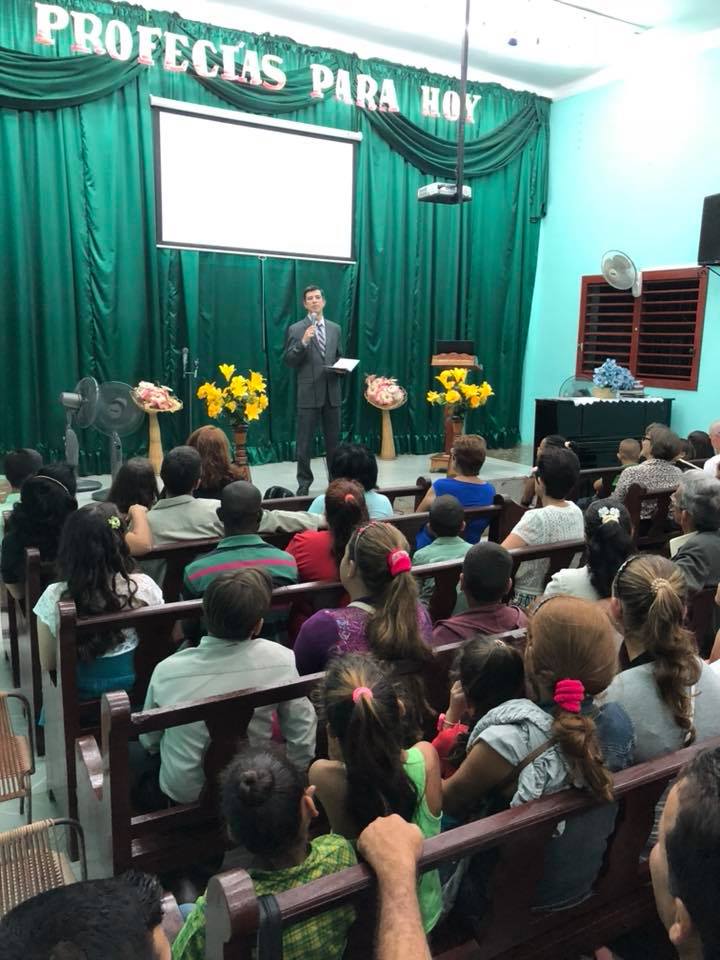 A Different Journey
He had questions.
"I think it's OK to ask, 'Why me?' ... [but] the challenge is, for how long are you going to be asking that question," he says, before coming to terms with the spiritual lessons that can be part of such a difficult process. "At that point, a different journey with God started [in my life]."
Kleyton was 36 with two young children, and his wife
a full-time mom who homeschooled the kids. "I didn't like the unknown. I like to plan. I like to strategize, and now it's like—oops!—what's next? There's no plan now. The plan is to be alive tomorrow. And so dealing with that was very hard," he says.
After their initial shock, the couple was optimistic about the outcome. "The prognosis was on my side at the time," Kleyton says.
"We [will] treat that, and it'll be over," Delma thought at the time.
Kleyton had surgery to remove the tumor and returned to work as soon as possible.
He performed his duties willingly, while dealing with side effects from more than 30 sessions of radiation therapy for his leg.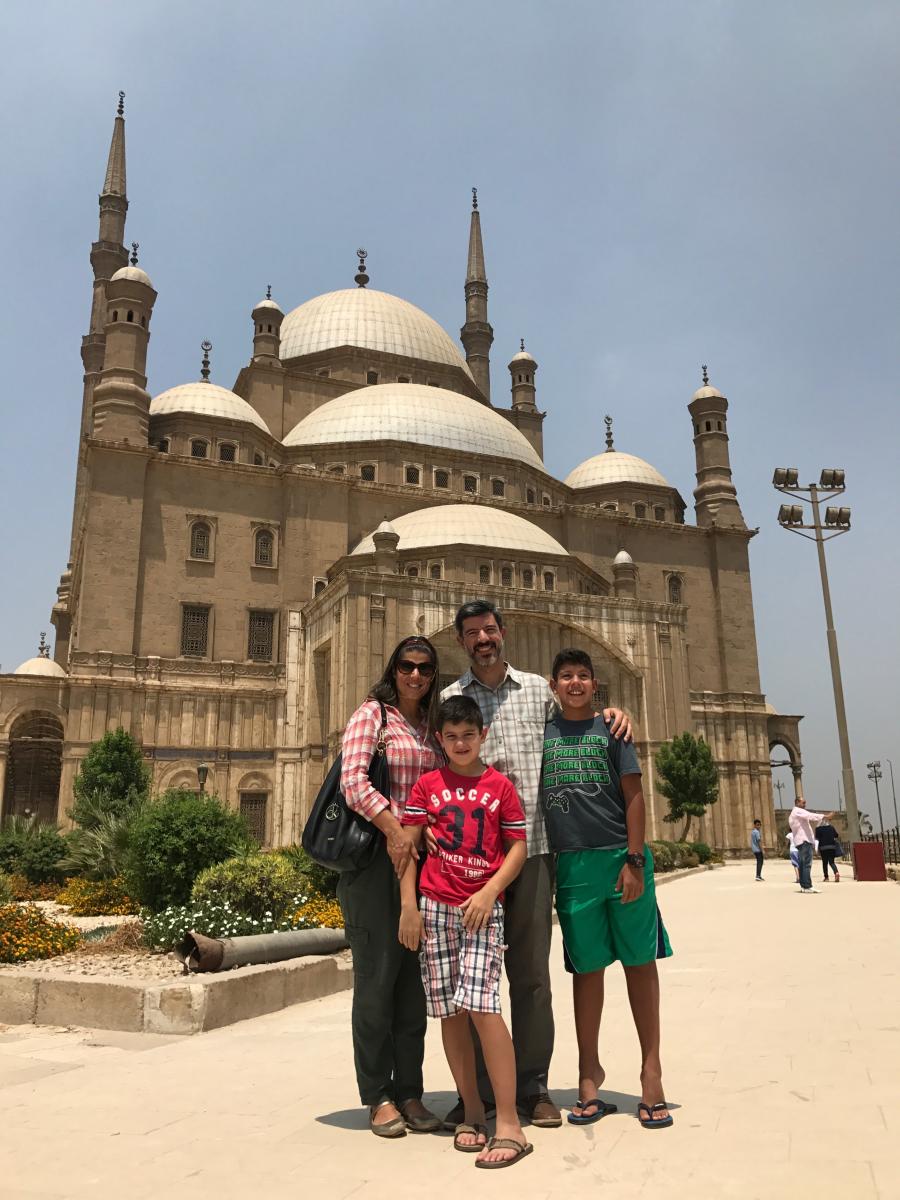 In 2013 an opportunity arose to work as president in the Egypt-Sudan Field of the Middle East and North Africa Union Mission. Kleyton saw this as the realization of his God-given dream to minister overseas.
The family moved to Cairo in March 2014. "I thought I was healthy enough to do it," he says. The move began an exciting chapter in his life, however, devastation lurked around the corner.
An MRI in October 2015 showed the cancer had returned at the same site as before.
"That turned my world upside down. ... I thought I had beaten this cancer for good," Kleyton says.
He flew back to the U.S. for consultations and exams. His family later flew in for the surgery.
Again
After their return to Cairo, Kleyton continued his periodic leg scans. He was fine for another year-and-a-half, until a scan in spring of 2017 showed the cancer had returned yet again.
But things were different. "For the first time in the process, the scans revealed more than one tumor," and the growths were "intertwined with the vascular bundle in my leg," says Kleyton.
He flew back to Maryland for another surgery, and after the procedure in June 2017, he received yet another blow: The lead surgeon informed them she removed all the visible cancer, but saw more than the scans had captured two months prior. If the next follow-up scan revealed more cancer, she said amputation would be necessary.
At this point, Kleyton and Delma started to wonder whether he would live or die.
"My whole optimism started to break," Delma says. "I couldn't believe it, how fast the tumors came back."
Kleyton and Delma made the tough decision to return to the U.S. permanently.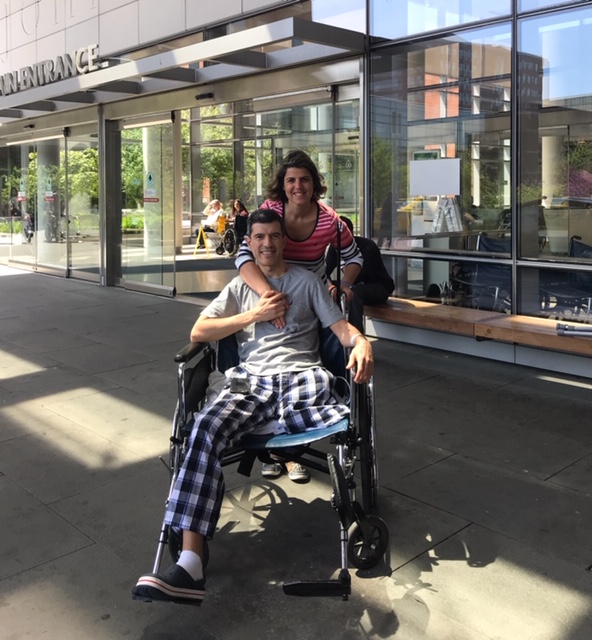 As the doctor forewarned, a scan in January 2018 showed the cancer had returned once more. Kleyton decided to amputate his leg to ensure the malignancy wouldn't spread and extinguish all hopes of osseointegration, an implant procedure to attach a metal rod to his bone. This would allow Kleyton to wear a more naturally-moving prosthetic leg without a socket.
Even on this uncertain and difficult road, the Feitosas remained steadfast in their belief that God was in control. Kleyton says that one of the positives through this journey was, "I never had symptoms. And up to now, never felt sick because of the cancer, which is amazing."
From time to time, Kleyton has shared in his "My Journey's Detour" blog, "It is when you share your difficult moments and how the Lord has sustained you that you realize how much pain and discouragement challenge people's lives. I never thought my cancer journey would be one of my main platforms of influence."
That influence has been felt in his local church too. "Sometimes it's more difficult to watch someone else go through ... medical issues," says Joan Franklin, a member of the Living Word church. "But Pastor Kleyton is such a positive person that it hasn't affected his ministry at all. ... His faith is amazing. He keeps us buoyed up too."
But the journey has indeed changed him and his ministry, he says.
Kleyton no longer projects so many years into the future, and Delma now lives life in three-month increments, marked by quarterly scans that return cancer-free. "So that visionary guy who's always thinking about the future and planning ... is [now] a "today guy." It's now. I have now," he says.
"I'm a different pastor, I'm a different person, I'm a different husband, I'm a different father. I wasn't neglecting any care before, but [cancer] changes you. It brings per- spective to everything you do," he says. "Our eyes should be on Jesus and on the promise of eternal life. And that has changed my life. ... Cancer brought me that."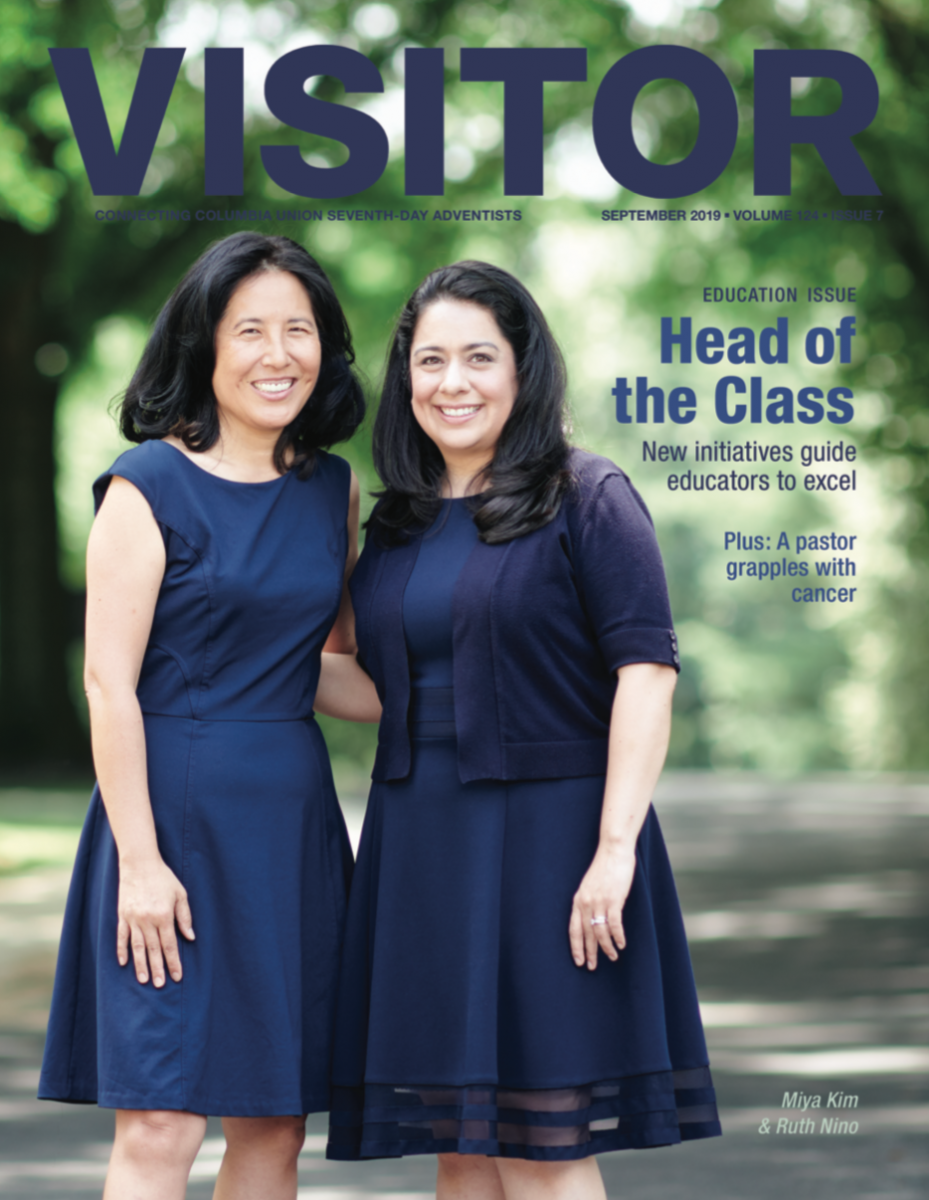 Read these other stories from the September 2019 Visitor: