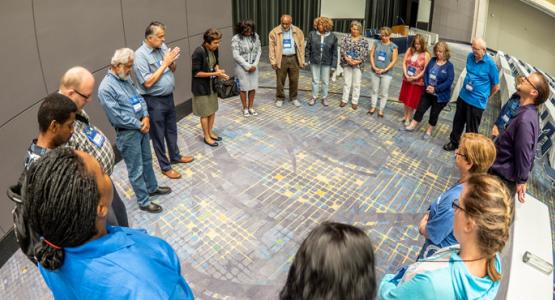 Columbia Union Teachers Gather for Convention
August 16, 2018 ∙ by vmbernard ∙ in Columbia Union News, Education, This Month's Issue
Story by V. Michelle Bernard
Just before school started, some 6,000 Seventh-day Adventist educators gathered in Chicago for the 2018 North American Division Teachers' Convention. They came to sharpen their skills, fellowship, and, after three days of inspiring keynote speakers, 420 workshop options and focusing on the theme, Encounter Jesus, Experience Excellence, left more committed than ever to cultivating a culture of excellence and introducing students to the best teacher ever – Jesus Christ. In this recap, a few of the 477 Columbia Union participants share takeaways from their whirlwind fieldtrip to the windy city.
"While the primary focus of the convention [is] professional development, it also affords us the opportunity to renew old acquaintances and to connect with the fraternity of Seventh-day Adventist educators across North America. It also sends the message that education is an important ministry of the Church and as we interact with fellow professionals we are re-energized as we start the new year," said Donovan Ross, vice president for Education for the Columbia Union Conference.
"Everything happened because of [a] teacher who took the time to remind me how great my God is," said Elizabeth Talbot, speaker/director for Jesus101 Biblical Institute, the opening speaker for the convention, as she challenged the some 6,000 attendees to first be fed by Jesus before sharing with her students.
Another popular convention speaker, Sam Leonor, chaplain of La Sierra University in Riverside, Calif., echoed Talbot's sentiment in his morning devotionals. "We should find our joy complete in Him before we stand in front of our students."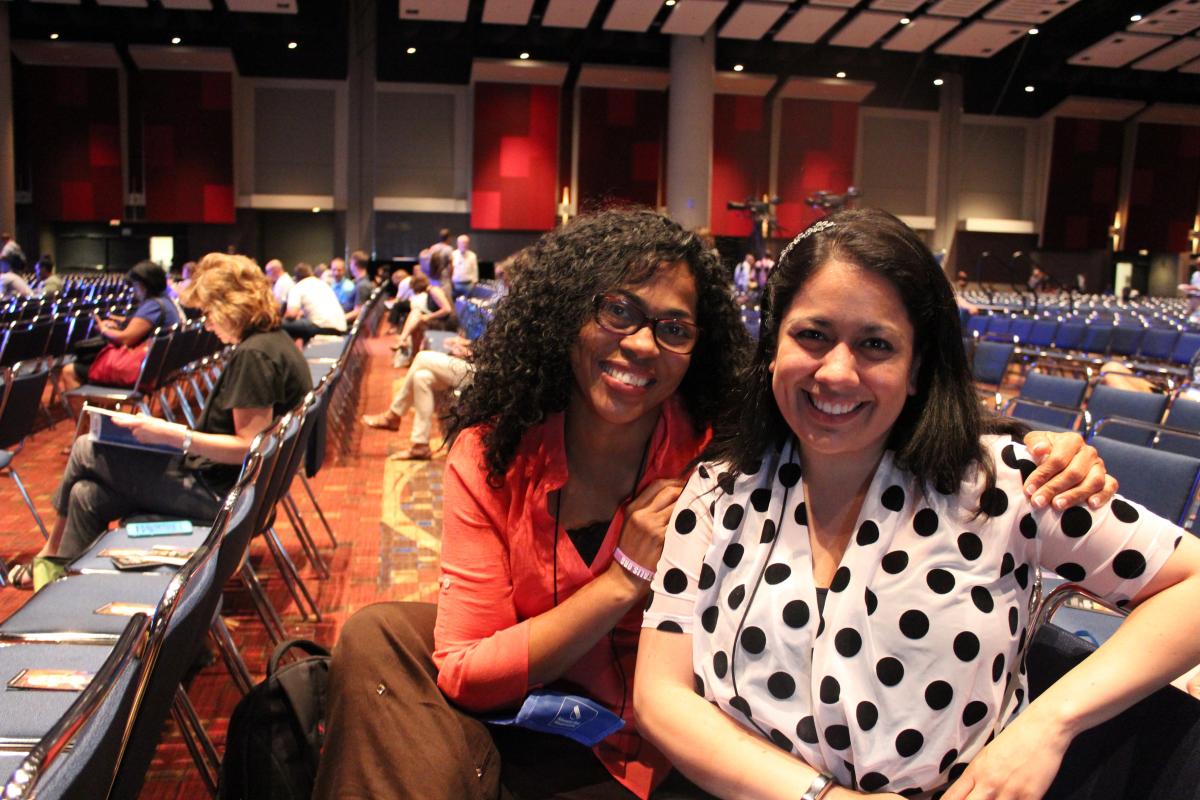 Ruth Nino (pictured right with Doraida Duany, a teacher at Miami Springs Adventist School), principal of New Jersey Conference's Waldwick Seventh-day Adventist School, says the speakers "inspired [the teachers] as to how to keep Jesus at the center of everything we do—making him our model so that our students can see Jesus in us. We need to be able to be a reflection of Him in everything we say and do and even drive our decision making processes."
The Waldwick school staff has seen the power of sharing Christ through their everyday activities in one student that came to the school in seventh-grade. "He was engaged in a community that wasn't helping him to progress," says Nino, "often bullying others and getting into fights."
"Little by little we helped him, nurtured him and saw how he had a lot of potential," she says. Over the years, Nino saw his character developing and him becoming receptive to guidance and discipline. After completing ninth-grade at the school, he moved on to high school and faced another challenge—the death of his father. "He almost got to the point of saying, you know what, I'm going to give up and I'm just going to try to support my family," she says.
But with the encouragement and support of the school staff—no longer his teachers—he continued his education and held onto his faith, finishing high school in three years. "I think it was the nurturing environment that was created by the teachers [that helped]. … He just needed that love and attention to be able to get through these changes of character over time. [His teachers] modeled Christ for him in the classroom."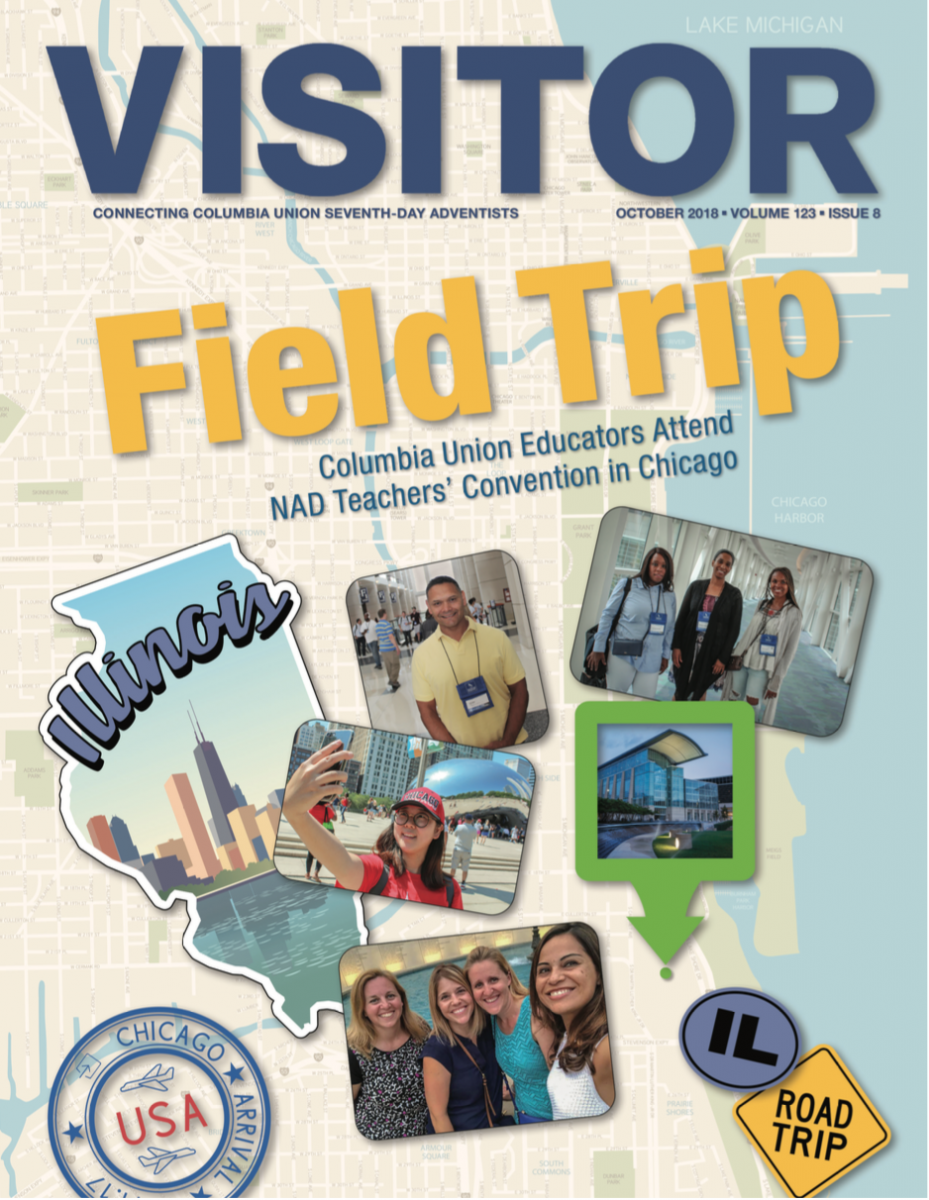 Read these stories from the 2018 October Visitor: