REACH Columbia Union Urban Evangelism School Graduates First Class
May 22, 2016 ∙ by vmbernard ∙ in Columbia Union News, Washington Adventist University, Education, This Month's Issue
Story by Beth Michaels / Photos by Hearly Mayr
Today 13 graduates of the REACH Columbia Union Urban Evangelism School walked across the stage to receive their diplomas. The school's inaugural graduation happened during the 27th Columbia Union Conference Constituency Session at Potomac Conference's Southern Asian church in Silver Spring, Md.
"I want to thank you for being pioneers in this school of urban evangelism," said Dave Weigley during the ceremony. "I'm delighted you accepted this challenge to come to the school. you have really pioneered a way forward for us here. We as constituents, the sponors of the school are proud and delighted."
The REACH school—a Philadelphia-based ministry that Dave Weigley, union president; Frank Bondurant, vice president for Ministries Development; and the union executive committee first envisioned—trains and engages young adults in making disciples.
This union team selected Tara VinCross, former pastor of Pennsylvania Conference's Chestnut Hill church in Philadelphia, as school director. Through a partnership with Washington Adventist University (WAU) in Takoma Park, Md., REACH Columbia Union offers courses for university credit.
This past year, the REACH students (pictured below with school staff) earned 15 college credits through five classes, such as Knowing and Sharing Christ, and Ellen G. White and the Gift of Prophecy. They took additional classes in personal and church finance, communication and media ministry, Bible work, leadership, conflict resolution, youth and young adult ministry, and canvassing leadership.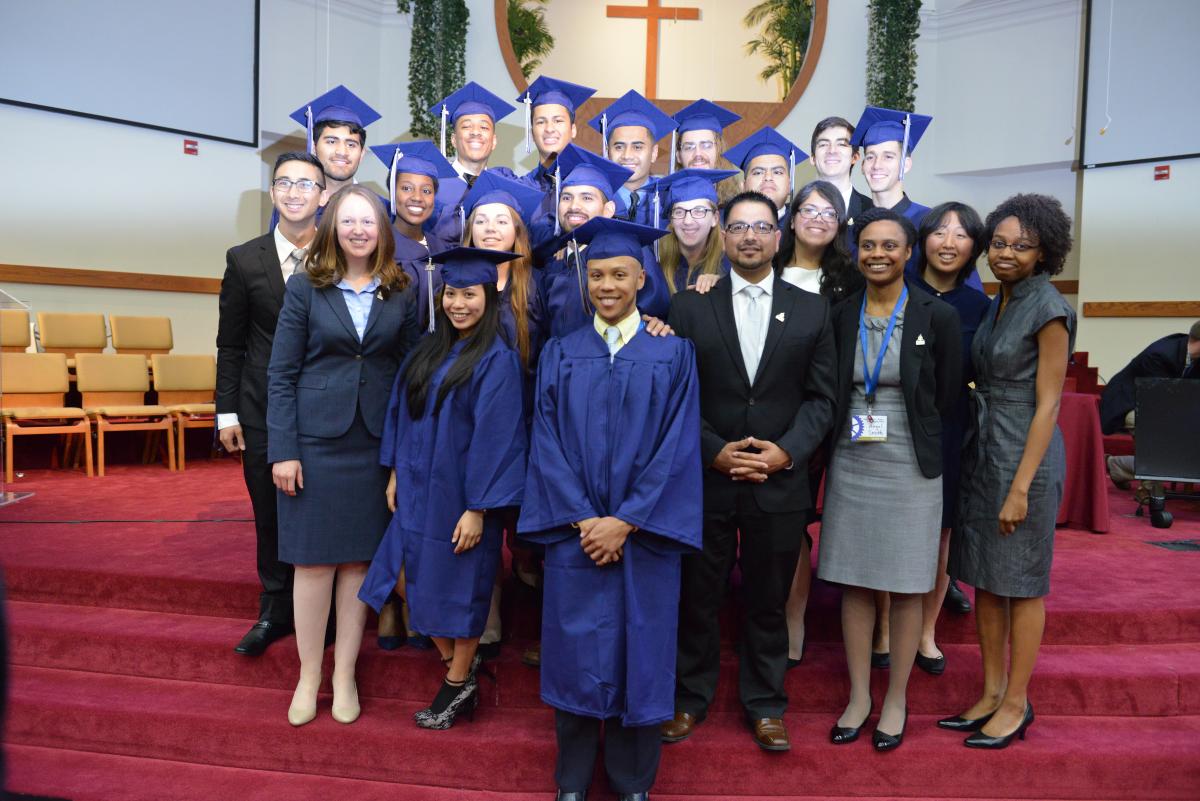 The practical applications of what they learned included participation in 10 summer weeks of door-to-door canvassing in the territories of four sponsoring conferences: Allegheny West, Mountain View, Pennsylvania and Potomac. They also helped manage outreach projects and participated in numerous education and ministerial outings.
Overall, VinCross reports they gained understanding in the areas of discipleship, community development, urban agriculture and various aspects of evangelism. And, they learned to live incarnationally within various neighborhoods, which helped them develop a working understanding of the cycle of transformational evangelism.
"It is exciting to see the Lord leading our students after their 12-month experience in urban ministry," says VinCross. "Some will go back to school with a newfound passion for Jesus and ministry, while others start their journey as Bible workers in a couple of our conferences. Others will start full-time positions in their fields, now with a greater passion and commitment to God as a result of their time with REACH Columbia Union."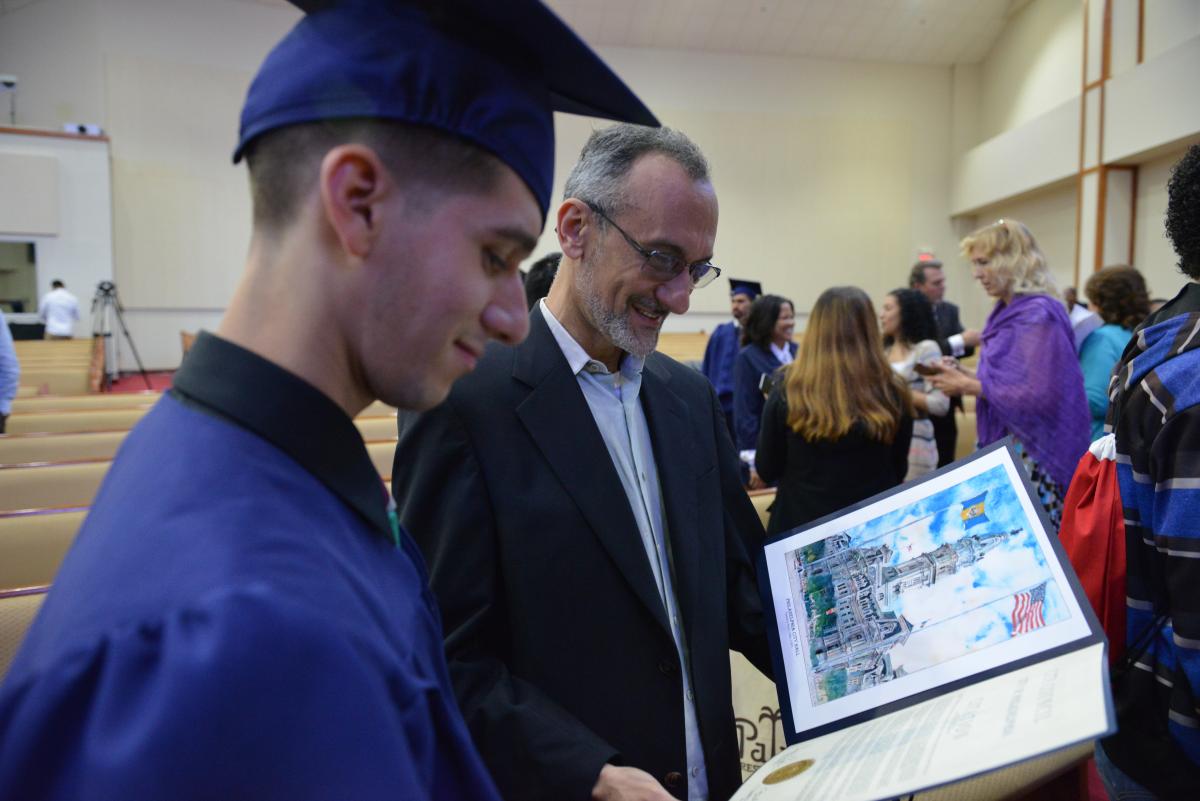 Graduate Will Remigio (pictured above with his father) has decided to stay at REACH for another year to help the next cohort. "I no longer just think about my life and my plans and what's good for me," he says. "I was impacted by learning how to think outside myself and serve God in a way that truly meets the felt needs of people instead of just what I think I need they need to hear. It's more about caring for the individual person now."
View Columbia Union Constituency Meeting quotes, videos and photos on the Visitor Facebook page, Twitter and Instagram.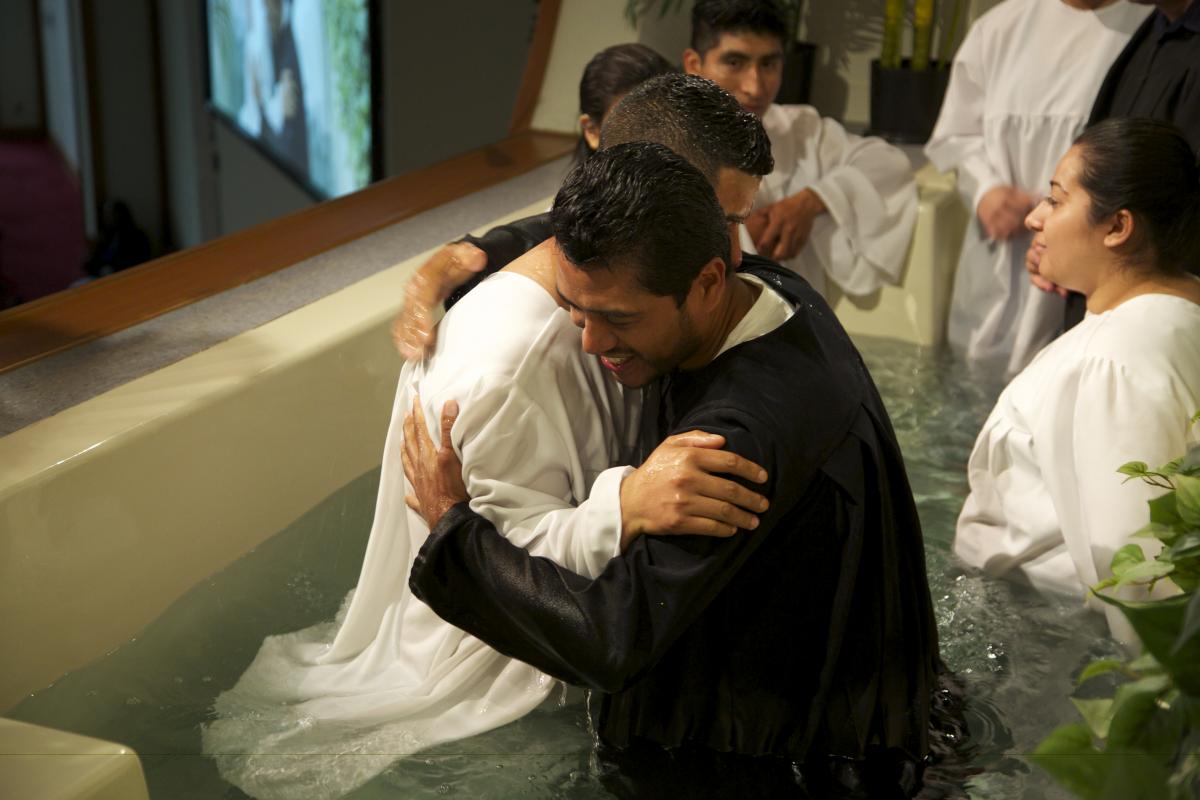 Read stories & watch videos from the meeting:
Columbia Union Conference Officers Re-Elected During Session
Delegates Approve New Executive Committee
Delegates Approve Proposal to Reduce Executive Committee Size
Longtime Union Education Administrator Honored
REACH Columbia Union Urban Evangelism School Graduates First Class
Union Delegates Elect Education Vice President