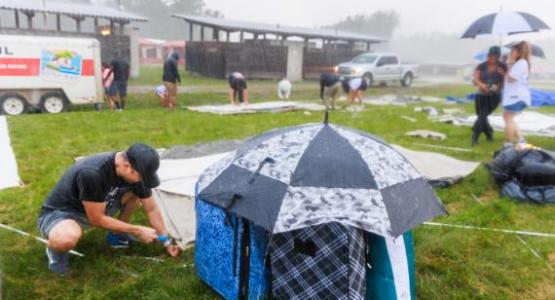 Storm Sweeps Through 'Relentless' Camporee
August 11, 2022 ∙ by rbacchus ∙ in Columbia Union News, Pathfinders
Story by V. Michelle Bernard / Photos by Stephen Lee and Melvin Donadelle
Hours before the official start of the "Relentless" Columbia Union Camporee at Summit Bechtel Reserve in Glen Jean, W.Va., a thunderstorm rolled through the campus, threatening the opening of the evening meeting. Chesapeake Conference's SALT club from Randallstown, Md., was preparing to perform a liturgical dance for the evening program when the storm came through. 
SALT staff member Kim Barrett watched two of her club's tents fly 40 feet away. And, like most clubs, found their tents soaked all the way through.  
After the storm, Dave Lopez, an area coordinator for the Ohio Conference, drove around, noting that every campsite he passed had storm damage. In the campsite next to his, every tent was down, he says. 
Club leaders reported broken canopies, tents traveling hundreds of feet from their campsites, and many wet sleeping bags—but no injuries. 
The weather cleared just in time for the campers to enjoy the evening meeting.
Barrett says she thought the Pathfinders would be disappointed by the situation, "but they all just jumped in and set up the campsite. … You talk about being relentless, this is it," she says. 
Watch the Wednesday night livestreamed meeting with speaker Henry Johnson, a pastor from the Carolina Conference.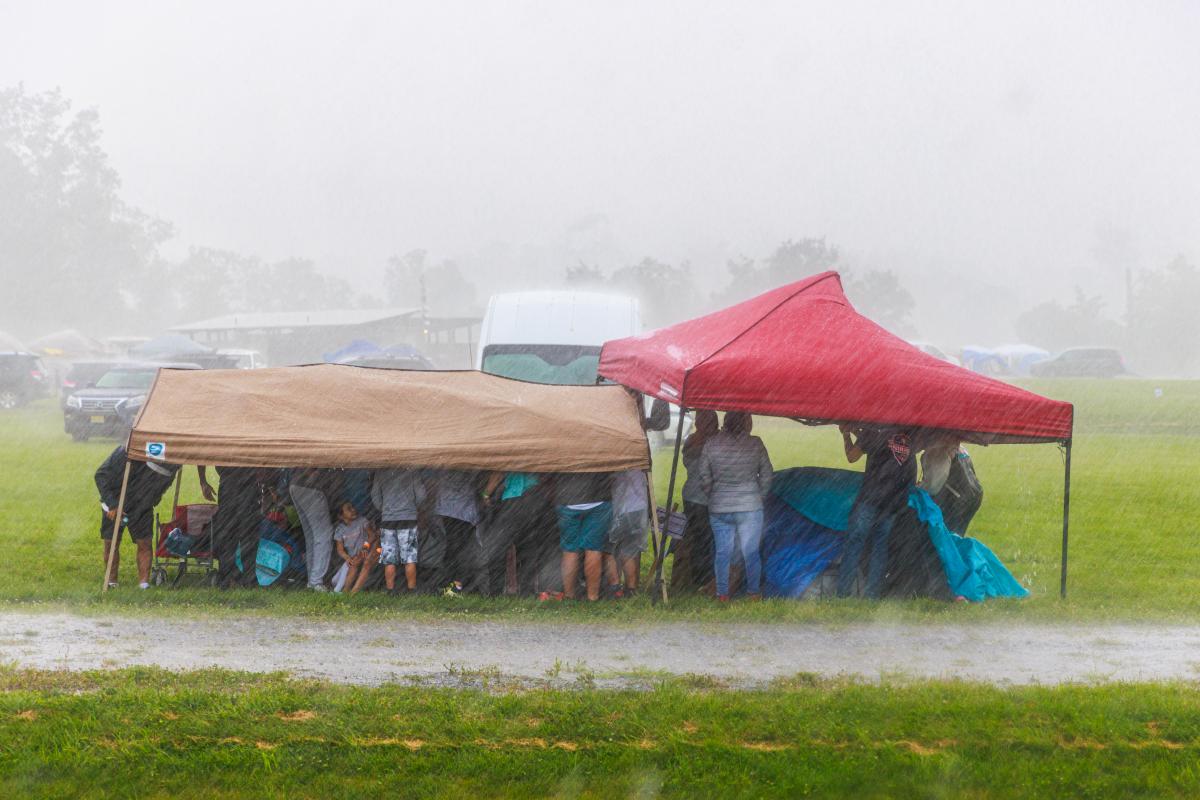 Visit Columbia Union Visitor's Instagram and TikTok accounts to view the camporee videos, and share your own camporee memories on social media by using #Relentless2022.
Watch the camporee livestream each night at facebook.com/columbiaunionvisitor and see even more coverage on our social media channels:
Instagram: columbiaunionpathfinders
                   columbiaunionvisitor
TikTok:       columbiaunionpathfinders
Facebook: columbiaunionvisitor
Twitter:       visitornews

Read More About the Camporee