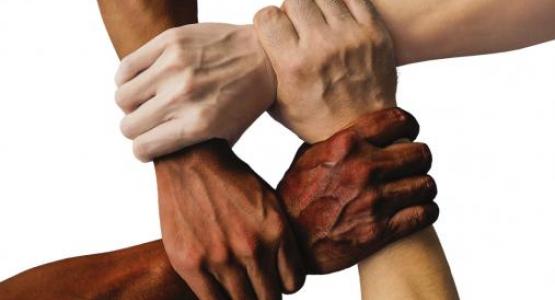 Watch Overcoming Disunity in the Body of Christ
August 31, 2021 ∙ by vmbernard ∙ in 5 Things You Should Know, Columbia Union News, Washington Adventist University, This Month's Issue
On October 1–2, Washington Adventist University and the Columbia Union Conference will livestream "Overcoming Disunity in the Body of Christ: Concrete Steps," a G. Arthur Keough Two-Day Summit.
Speakers will discuss justice and renewal, cross-cultural and racial reconciliation, colorblindness versus dual identity, and more. 
More information
Dates/times: 
Friday, October 1 - panel sessions (9:30 am – 5:00 pm & 7:00 pm – 8:45 pm)
Saturday, October 2, 2021- panel sessions (10:00 am – 10:50 am; 11:00 am – 12:30 pm & 1:30 pm – 3:00 pm)
Presenters and Panelists:
Dr. Christena Cleveland, social psychologist, public theologian, author, and activist, the founder and director of the Center for Justice + Renewal;
Dr Andrea Luxton, president of Andrews University;
Dr. Ella Simmons, General Vice-President, General Conference of Seventh-day Adventists;
Dr. Calvin B Rock, former General Vice-President of the General Conference of Seventh-day Adventists
What will be discussed:
The theme of the Summit and the subthemes of the panel sessions are based on the ideas in the book, Disunity in Christ: Uncovering the Hidden Forces That Keep Us Apart, by social psychologist Christena Cleveland, who has agreed to give a keynote presentation at the Summit.  Below are some of the subthemes of the Summit:
1.     Overcoming disunity in the Body of Christ: Concrete Steps toward Justice and Renewal
2.     From "them" and "us" to one common identity in Christ
3.     How and why a strong biblical and theological foundation can sustain and nourish the hard and painful work of cross-cultural and racial reconciliation
4.     Steps to addressing and overcoming our cognitive and cultural biases and groupthink: Utilizing the insights from social science
5.     Concrete acts leading to cross-cultural reconciliation:
Working together toward a larger goal
Creating equal statusEngaging in personal cross-cultural interaction
Providing leadership and facilitating and modeling cross-cultural interaction
6.     Colorblindness vs. dual identity and multicultural perspective: how to adopt and live out our one true, common identity without losing our uniqueness
7.     Steps to overcome and prevent marginalization of non-majority groups and individual members.  What can you do as a leader? What can the church do?
8.     How the painful work of repentance and forgiveness can gradually become a reality in our church. Adopting a single identity in Christ as a crucial precondition for genuine repentance and forgiveness   
Click here for more information on how to register.
Read and Share the September/October articles: