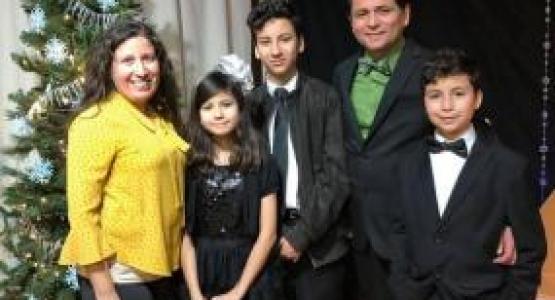 New Jersey Conference to Welcome New Treasurer
July 15, 2021 ∙ by vmbernard ∙ in UpFront, New Jersey Conference, This Month's Issue
Story by Estefany Torres
The New Jersey Conference Executive Committee recently voted Carlos Portanova to become the conference's new treasurer, effective July 11.
Portanova accepted the call and will return to the conference where he previously worked as the undertreasurer before becoming the treasurer for the Oklahoma Conference in 2019. Portanova has a Bachelor of Arts in Accounting from Universidad Peruana Union and a Master in Business Administration, with an emphasis in accounting, from Southwestern Adventist University (Texas).
"I am very happy and excited to be back at the New Jersey Conference and to embark on this new journey as their treasurer," says Portanova, who will be joined by his wife and three children. "It is truly an honor to be chosen to serve the Lord in this capacity. I am humbled and privileged to serve the New Jersey Conference, its churches and members and look forward to working together to finish the work that the Lord has set before us. The Lord has brought us back for a purpose, and I cannot wait to see what the He has in store for myself, my family and the New Jersey Conference. Please keep us in your prayers during this transition time."
Emmanuel Asiedu, Columbia Union Conference treasurer, says, "Carlos is a wonderful treasurer with strong technical abilities. His strong background in auditing and accounting will be a huge blessing in the New Jersey Conference.
Jorge Aguero, New Jersey Conference president, adds that Portanova's talent also extends beyond finance: "He is a very spiritual man, dedicated to the church, very humble and always ready to serve wherever he is called."