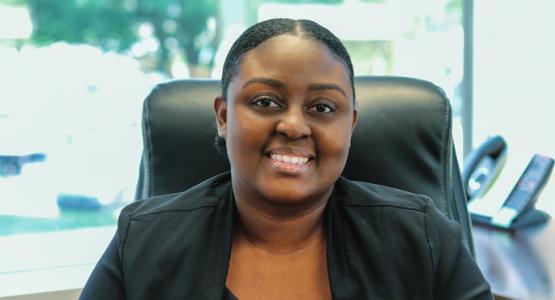 New Chief Financial Officer Joins Allegheny West Conference
August 31, 2021 ∙ by vmbernard ∙ in UpFront, Allegheny West Conference, This Month's Issue
Story by Benia Jennings
Keisha Stubbs-Bone is the new Chief Financial Officer (CFO) at Allegheny West Conference (AWC). A native of Nassau, Bahamas, Stubbs-Bone matriculated through Oakwood University (Ala.), where she achieved her Bachelor of Science degree in Accounting and Management.
Upon graduating, she accepted a role within the General Conference Auditing Service (GCAS) organization, where she audited numerous Seventh-day Adventist conferences, academies, universities and various entities.
Following GCAS, Stubbs-Bone accepted a call to the South Central Conference (Tenn.). As senior accountant, her duties included, among other things, the organization and oversight of the annual summer auditing program, the administration of accounting duties for the Supplemental Retirement Plan, management of the Plant Fund, and partnering with administration and legal counsel in association matters.
"Keisha is mission minded attitude and exceptional customer service mindset. She will be a perfect fit at AWC in such a time as this," says Emmanuel Asiedu, Columbia Union Conference treasurer.
Stubbs-Bone is blessed to have her husband, Jonathan, and her pet Beagle, Hendrix, join her in this new mission field.
"Proverbs 3:5–7 so beautifully reminds us to trust in the Lord with all our hearts and lean not on our own understanding. In all our ways acknowledge Him, and He will direct our paths," says Stubbs-Bone.
"As the newest and youngest member within the AWC administrative team, I am looking forward to fully trusting God to lead as I dedicate my life to serving with the utmost humility and Christ-centered mindset."
Read and Share the September/October articles: