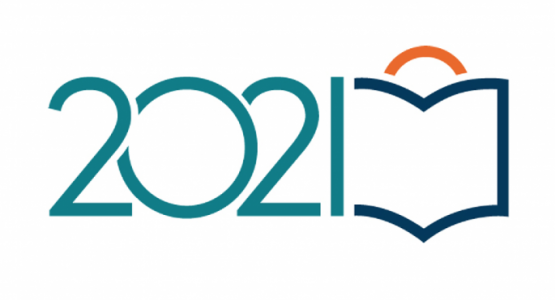 November/December 2021 Feature: What Is Your Favorite Bible Verse?
November 01, 2021 ∙ by Web Administrator ∙ in Year of the Bible, Columbia Union News, This Month's Issue
Story by Ricardo Bacchus
What is your favorite Bible verse?
More than 365 church members, pastors, students and leaders answered this question in the Words of Life daily devotional book—one component of the 2021 Year of the Bible initiative. Authored by Columbia Union Conference members, writers poured out their hearts on paper, describing how God's Word has impacted their lives.
As you read a few of the extra, unpublished submissions the Visitor team received, may you find God's hope within the stories, His love within the promises and His forgiveness within the passages. For it is within the Bible—God's Love Letter—that our questions are answered, our anxieties eased and our characters transformed.
How God Blessed
Throughout the year, the Columbia Union received positive feedback from readers who, because of reading Words of Life, were inspired to dig deeper into their Bibles, received direct answers to prayer and were motivated to begin Bible studies. The Visitor team appreciates the many handwritten letters, emails, phone calls and social media posts. One story in particular touched our hearts: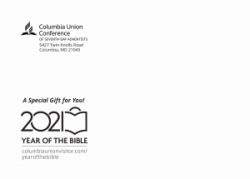 The Unwanted Package I was recently longing for something more than just prayer every morning with my significant other—specifically a good Bible verse app. Sometime last week, I received an "unwanted" package in the mail. I didn't pay attention to the sender, but I definitely noticed it was addressed using my divorced last name. Of course, I was immediately turned off and set the package on the table. Typically, I would have thrown it in the trash, but I was impressed to hold onto it.
One day, I got tired of looking at the "unwanted" package that was still sitting on my table. I peeled back the plastic covering and saw "2021 Year of the Bible." My interest was immediately piqued!
As I flipped the book over, the color scheme warmed my soul. I read the title Words of Life and said to myself, This book is the answer to my prayers! God knew exactly what I needed!
Across town, my significant other also received an "unwanted" package. Typically, he, too, would have thrown the contents in the trash. However, he, too, was impressed to hold onto it.
One Wednesday in early January, I visited him. As I placed my things down, I glanced at his counter and saw the devotional book. He told me he received the same book in the mail.
For the past few years, I have been anti-religion, anti-prayer, anti-Jesus. But 2020 taught me that I must rely on God not religion. I thank the Columbia Union Conference for being proactive in publishing and distributing a timely "unwanted" package that has been a blessing to me and my relationship with God. It is amazing to sit back and contemplate how He guided two different people on opposite ends of the Beltway, opposite genders, yet they simultaneously experienced God working in the same manner. God knew before I began my search for the perfect Bible app that a tiny "unwanted" package would provide the "extra quality time" that I was longing for. I thank God for my timely much-needed package!—Marialyce "Elle" Carter
Carter's blog post was republished with permission. To read the unedited version, visit ellesnlife.com/ 2021/01/09/unwanted-packages.