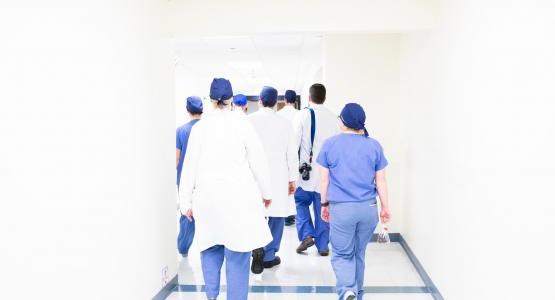 Highland View Academy Alumni Report From the COVID-19 Front Lines
November 17, 2021 ∙ by rbacchus ∙ in Chesapeake Conference, Education
Story by Andrew S. Lay
Following the Chesapeake Conference Highland View Academy's mission to excel in all Christ asks, three alumni share their perspective on working as COVID-19 frontliners: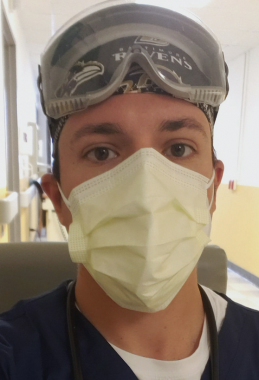 I began travel nursing during the first wave of COVID-19. I worked a crisis job in New Jersey, where the skin on my nose and ears began breaking down after wearing an N95 mask for 14 hours at a time.
During one shift, the non-breathable fabric of my full-body isolation suit stuck to my arms as I assisted in five separate emergency codes. Despite all interventions, some people didn't make it.
I watched as the plastic barrier sealing off the isolation section was moved down the hallway multiple times as more and more isolation beds were needed.
Of my six patients, half of them were intubated and on a ventilator, a critical state normally reserved for the ICU. They required continuous IV infusions of sedation and vasopressor medications, critical interventions normally run only in the ICU.
As our health care system is again pressed to the breaking point, I encourage you to pray and continue following recommended guidelines to keep you, your loved ones and those of us on the front lines safe.—Josh Calhoun ('13), Traveling Registered Nurse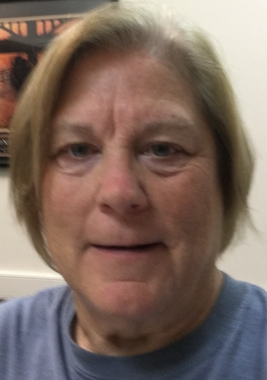 I volunteer at ACTS 9, the Adventist Community Services food and clothing bank for the Hagerstown, Md., area. The pandemic changed a great deal of how we serve our clients.
Previously, clients came into the office to talk about their food choices. Now, wearing masks and social distancing, we meet on the front porch, and I ask if there is anything they won't eat. Before COVID-19, I got to know them and their families personally, but now there is lack of privacy when new clients want to share with you.
COVID-19 has affected the number of staff working. Even though several volunteers in the "high risk" group chose to stay home, Jesus has continued to bless our efforts to be His hands and feet, and we thank Him for all He has given us. This pandemic did not catch Him off-guard.—Kathy Kelley ('71), Community Services Volunteer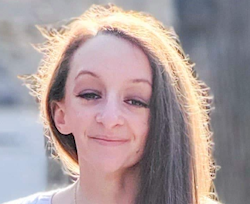 Nursing school could have never prepared me to deal with a pandemic prior to the end of my first year of nursing. At the beginning of the pandemic, my former unit was shut down because people weren't coming to the hospital, meaning any one of us could be pulled into the designated COVID-19 unit. I, however, was transferred to the emergency room to staff the secondary unit.
The nurses who helped me grow and survive my first year of nursing are on the front lines every single shift. My hospital has gone from a handful of beds to three full units and two other partial units dedicated to COVID-19 patients who have come into the hospital for any number of issues. We appreciate the prayers. Please keep them coming.—Emma Worthington ('13), First-Year Nurse