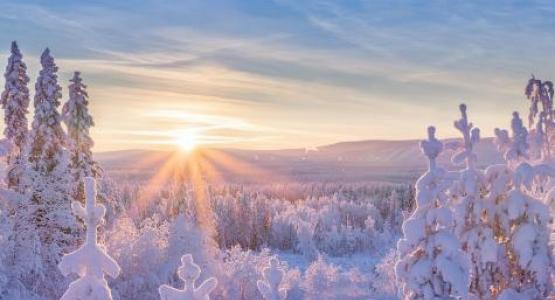 January 27, 2021: Thank You for Loving Me
December 29, 2020 ∙ by hdecena ∙ in Year of the Bible, Pennsylvania Conference
"Then a voice came from heaven, 'You are My beloved Son, in whom I am well pleased'" (Mark 1:11, NKJV).
When I was a child, praise had to be earned, and success seemed just out of reach. I was born with misshaped hips and legs, resulting in my needing to wear braces on my legs. This delayed my ability to walk, and completely canceled any ability to run or ride tricycles until the braces could be removed.
In school, I discovered that reading and math skills were hard to learn, and I was almost always behind my classmates. Ashamed of this, it didn't seem to matter how hard I worked, I just couldn't keep up. Poor depth perception, particularly when it came to small moving objects, meant that I wasn't very good at sports. At recess I was usually one of the last kids picked.
As an adult, success isn't as hard to find as it used to be. I've learned to compensate for my mild dyslexia, and I've overcome most of my learning challenges. Fitness is now more important than athletics, and I don't find myself comparing my abilities with others quite so much. Still, there's a little boy inside me that's desperately yearning to be able to do what his brothers and classmates seem to find so easy: to get an "A" on my homework; to be good at things; to do something someone will be proud of.
That's why I treasure these words spoken by the Father to His Son: "You are My beloved Son, in whom I am well pleased." It's good to know that my Heavenly Father doesn't make it too difficult for me to earn those words from Him.
God, thank You for loving me and being proud of me. Amen.
Jon K. Clayburn is the pastor of the Meridian Road, New Castle and Shenango Valley churches in Pennsylvania.
Read more Devotionals
January 25: Built in Him
January 26: One Day Soon
January 27: Thank You For Loving Me
January 28: Bearing Fruit
January 29: No Need to Operate
January 30: One Unforgettable Sabbath
January 31: Keep on Praying
Join the Journey 
To help you dig deeper into God's Holy Word this year, we're offering:
Every Month—This calendar, themed "Words of Life," coincides with the devotional book and videos. It features a biblical topic and verse each month, with additional passages for further exploration, study and ideas on how to apply the concepts in your daily life.