Download the Columbia Union App
December 16, 2020 ∙ by vmbernard ∙ in Year of the Bible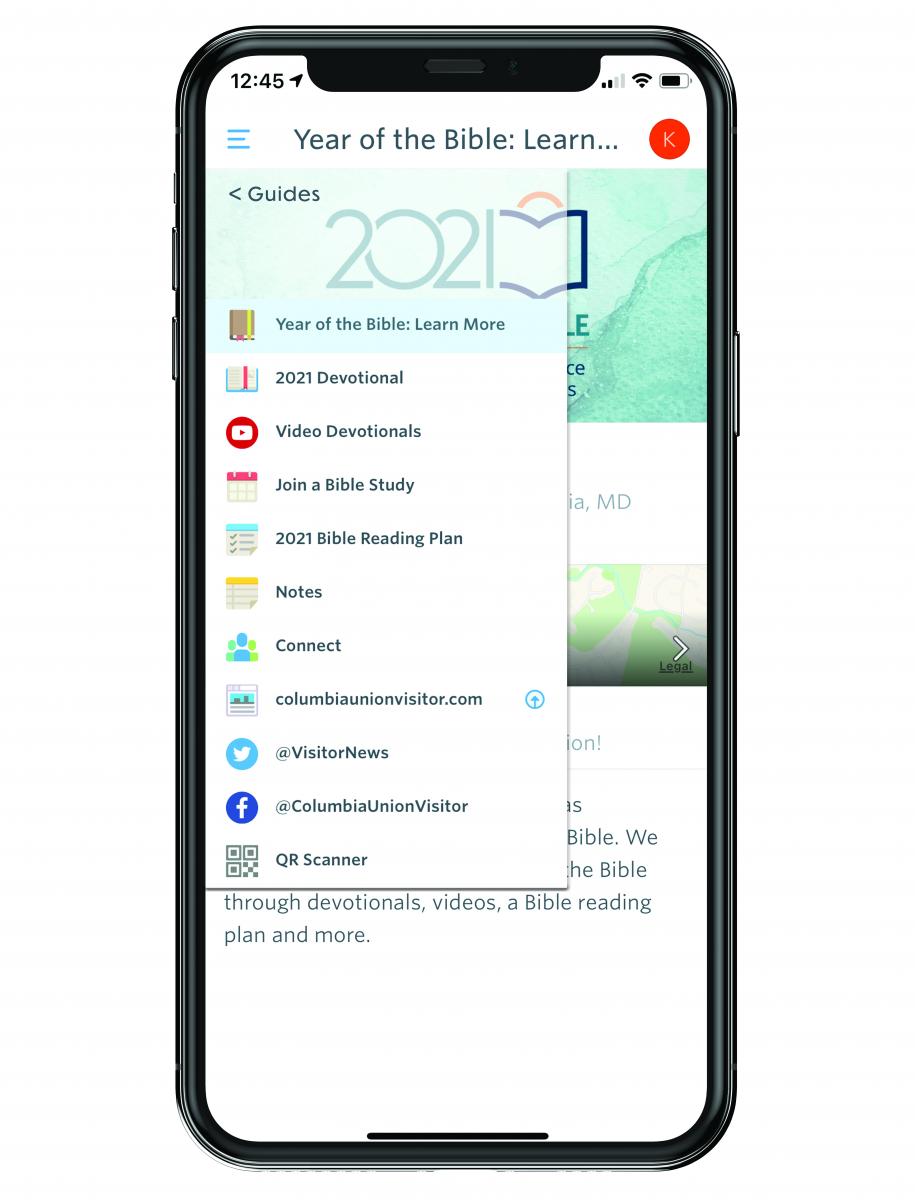 Want to read the Columbia Union Conference Year of the Bible devotionals on your phone? You can also see the latest news stories from around the union.
Download our free app by searching for "Columbia Union Conference" in the Apple App or Google Play stores.
Join the Journey 
To help you dig deeper into God's Holy Word this year, we're offering:
Every Day—Read our Words of Life daily devotional book that features favorite Bible verses from members, pastors, students and leaders from across the Columbia Union. Also enjoy beautiful stories of these verses on our Instagram and Facebook stories.
Every Week—Delivered straight to your email, read our e-newsletter by subscribing to Visitor News Bulletin at columbiaunionvisitor.com/vnb. Keep up with the latest Year of the Bible events, devotionals, videos and more. 
Every Month—This calendar, themed "Words of Life," coincides with the devotional book and videos. It features a biblical topic and verse each month, with additional passages for further exploration, study and ideas on how to apply the concepts in your daily life.