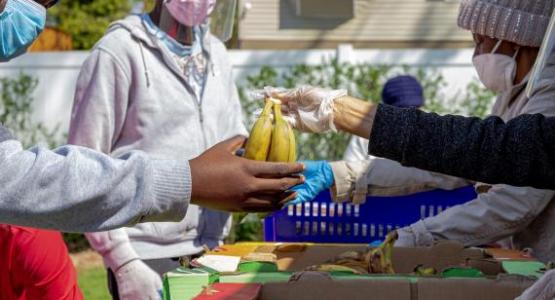 ACS Ramps Up Service to Meet Record Demand
June 30, 2020 ∙ by vmbernard ∙ in Columbia Union News, This Month's Issue
Story by Visitor Staff / Cover Image by Stuart Ricardson
As the first wave of the COVID-19 pandemic hit the Mid-Atlantic United States, Adventist Community Services and Disaster Response (ACS) leaders from across the Columbia Union Conference stepped in to meet increased need.
"For the first time, many families have had to figure out where they are going to find food for their table," says Frank Bondurant, vice president for Ministries Development at the Columbia Union, who oversees efforts from the union level. "There is a huge demand for groceries."
Ignacio Goya, Chesapeake Conference's ACS leader and pastor of the Linthicum and Pasadena churches in Maryland, says the number of food pantries the conference operates jumped from eight to 20. The facilities served more than 1,100 families in March and 2,000 in April, compared to about 700 per month in 2019.
Four of the conference's churches also served as collection sites for personal protective equipment (PPE), later distributed to frontline and essential workers.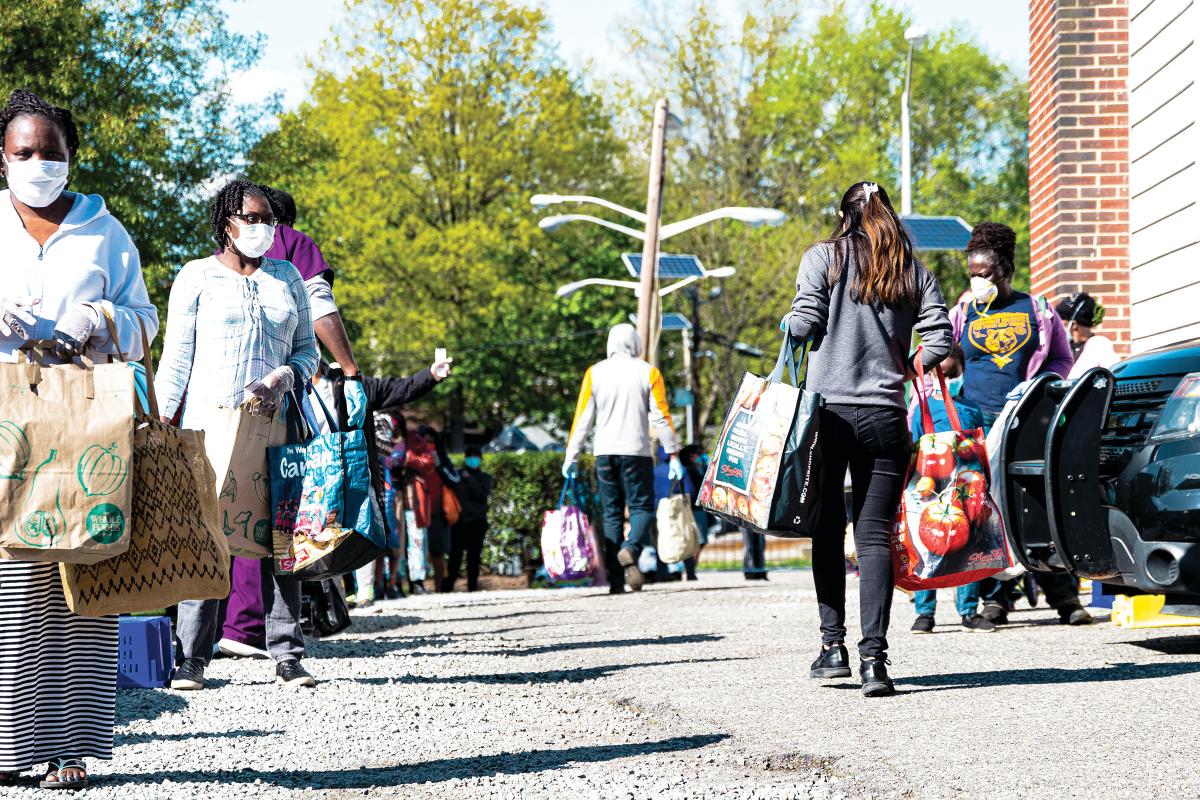 Allegheny East Conference's (AEC) Church of the Oranges (photo by Stuart Richards)  in Orange, N.J., also responded to an increased need for food. They normally serve about 150 families a week in their 35-year-old pantry, but once the layoffs and furloughs began, requests increased to 250 to 375 families a week (pictured above). Staff have faced challenges, as many vol- unteers are age 50 and above, making them more vulnerable to the virus, so youth members stepped up to help. "It's nice to know while this is going on ... that people can still come and get what they need," says Rachael Groce, a church youth leader who volunteered.
Pantry director Valencia Maponya and her team are also planning an online summer program for children.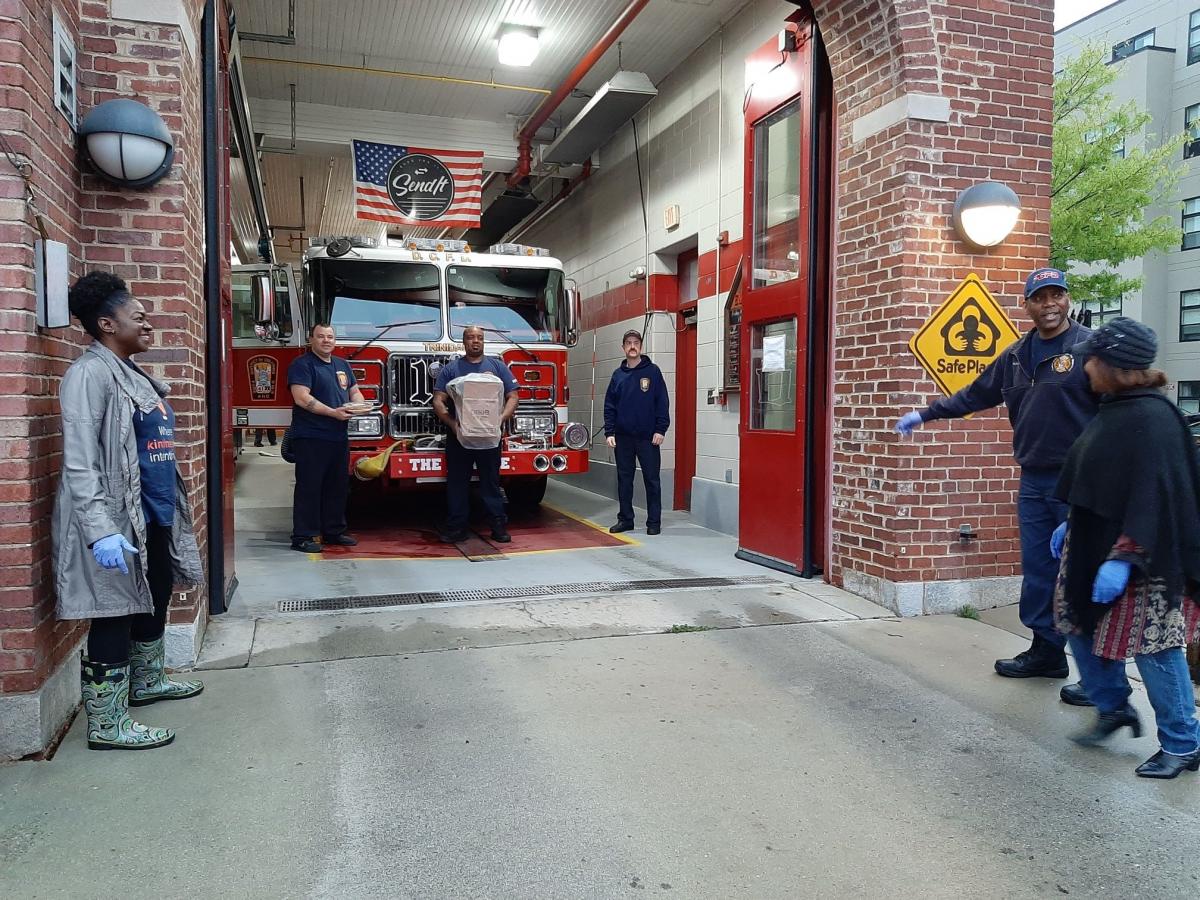 AEC's Capitol Hill church in Washington, D.C., has been serving their neighborhood by encouraging firefighters (pictured right) and police officers, volunteering at food kitchens, making and distributing masks for seniors and donating surgical masks to Howard University Hospital (DC) and a domestic abuse shelter.
In addition to distributing food for 10,000 meals each week, Potomac Conference's Adventist Community Services of Greater Washington in Silver Spring, Md., secured and distribu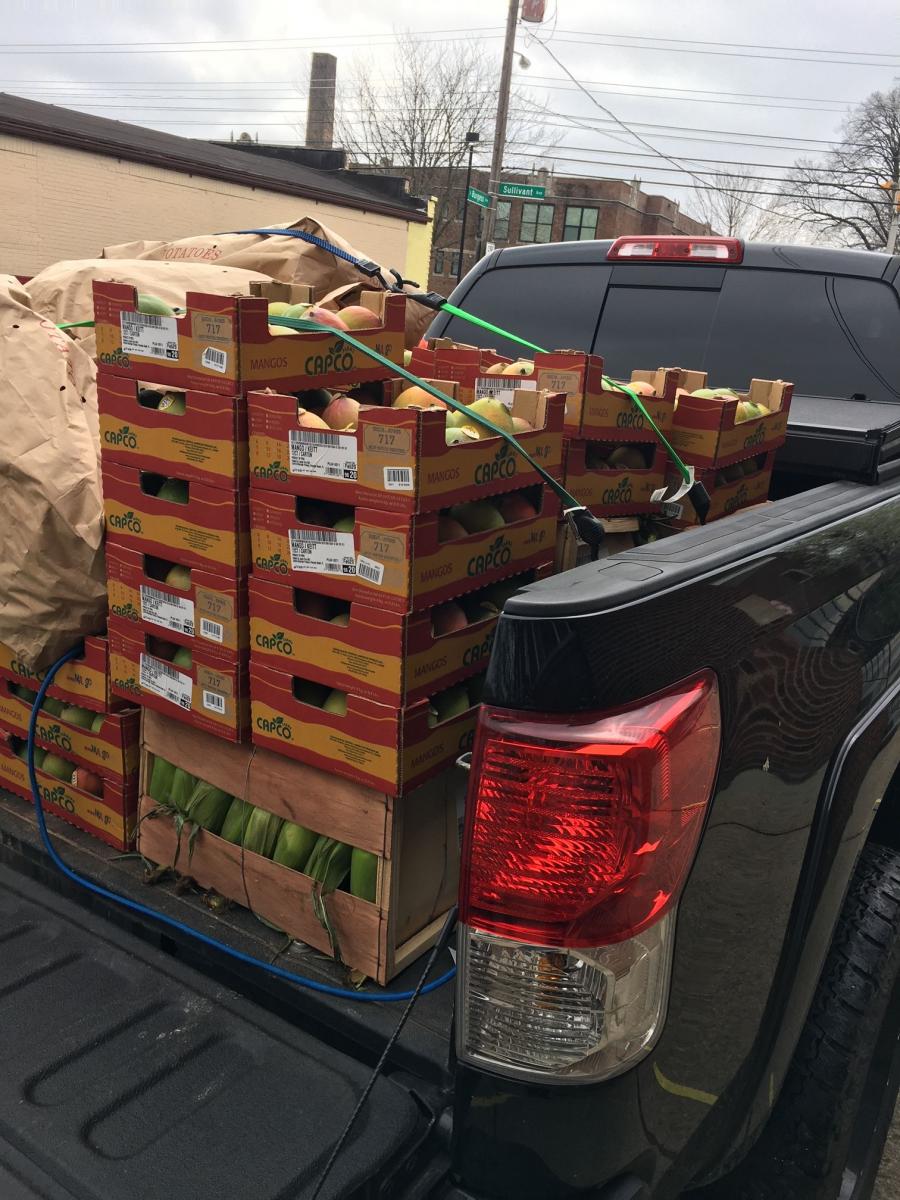 ted 40,000 diapers.
Allegheny West Conference's Hilltop church in Columbus, which previously served more than 170 hot meals twice a week, now serves more than 300 meals via carryout. "Thanks to our community partners (pictured), everyone also takes home a bag of groceries," says Pastor Jack McCrary.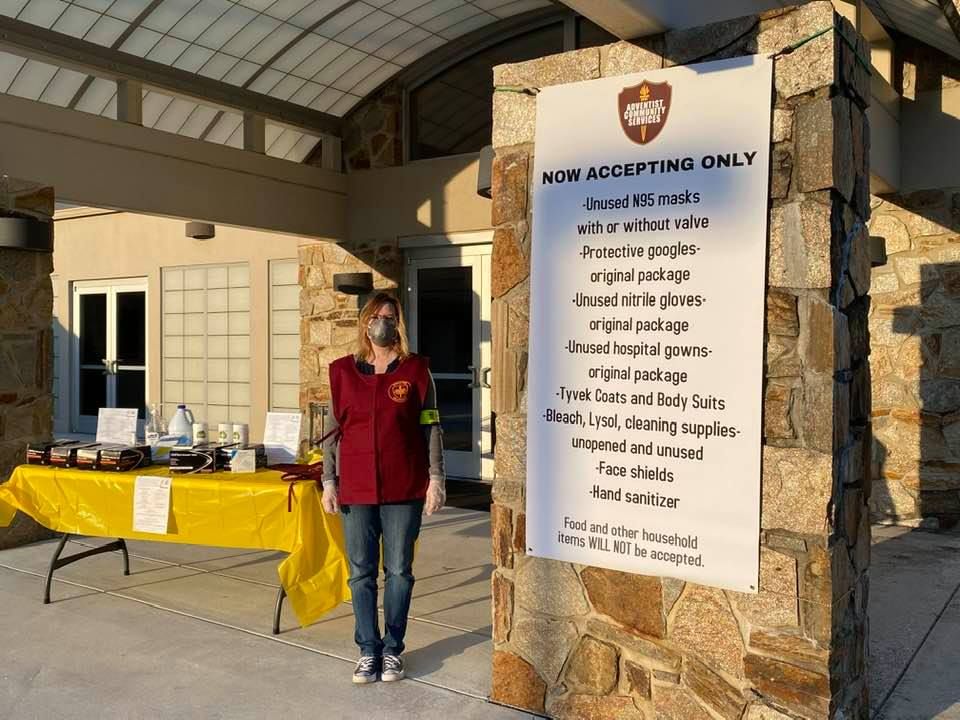 In addition to hosting a PPE collection site, Chesapeake Conference's Ellicott City (Md.) church adopted 15 families to which they are delivering groceries. They are prepared to continue for three to six months, says Associate Pastor Debbie Rivera (pictured right).
"It's an opportunity for people to know our church exists and that we exist to serve," says Rivera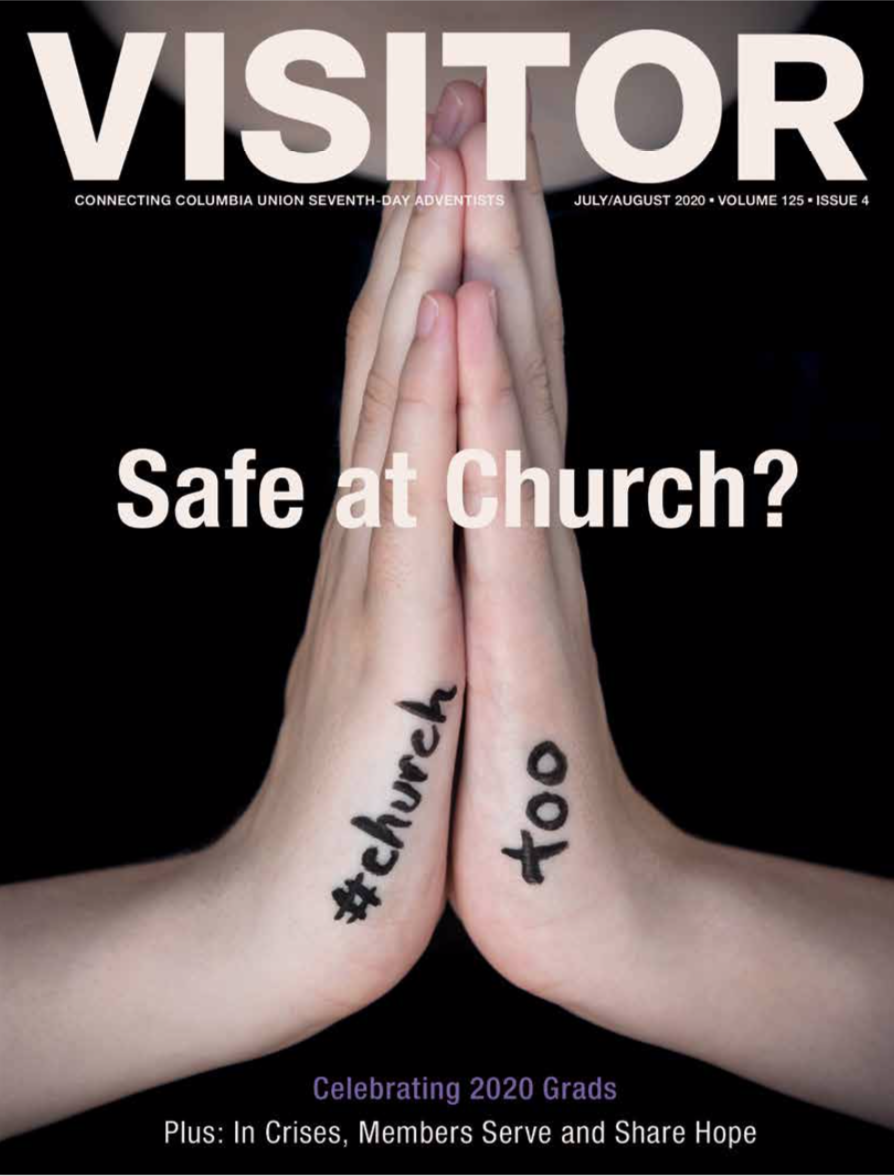 Read these articles from the July/August 2020 Visitor:
Editorial: A Gold Mine for Ministry
Safe at Church
It Starts Small: Things to Look Out for in a Predator
ACS Ramps Up to Meet Record Demand
Register for the Virtual Visitor 5K