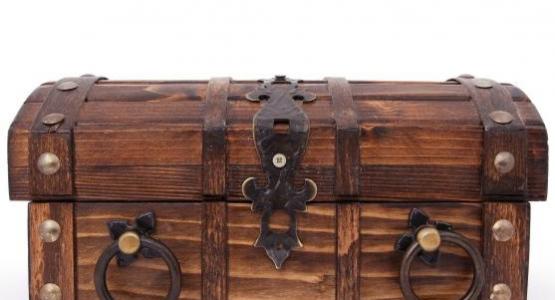 Editorial: A Gold Mine for Ministry
June 23, 2020 ∙ by vmbernard ∙ in Pennsylvania Conference, This Month's Issue
Editorial by Gary Gibbs
A few months ago, due to the coronavirus, our churches moved worship and ministry online. Uncharted territory for many, it turned out to be a gold mine for ministry!
When we launched our Reach and Connect online evangelism initiative last year, we had no idea that God was preparing us for this moment. We just knew we had to be online because that's where the people are.
When the virus hit, our Hispanic pastors streamed a live Easter week evangelism series on Facebook, drawing nearly 200 viewers each night. Many decided to be baptized, including our coordinator's uncle who watched the meetings 3,500 miles away in Peru!
Our English-language churches participated in It Is Written's "Hope Awakens" meetings, where our pastors and 184 volunteer Bible workers interacted with 2,000 viewers. Once again, people accepted Jesus.
More Than Numbers
Online ministry is much more than numbers; it's about people like Alisa, who God led to our Seventh-day Adventist Church family in a very special way.
In 2018 I received an intriguing email from a couple in Europe asking me to perform their wedding. We'd never met, but they had watched my sermons online.
Alisa and Esra met in Scotland at the University of Edinburgh. He was an Adventist from Iceland. She grew up in Russia and was unfamiliar with Jesus or the Bible. As they became acquainted, Esra slowly introduced Alisa to Christianity, starting with The Desire of Ages. She devoured all 864 pages in a day-and-a-half and excitedly told Esra, "I've read hundreds of books, but never one like this! While reading, my room filled with light, giving me peace I've never known." She described how the "hole inside her heart" from a hurtful childhood miraculously shrunk in the presence of the Light!
Alisa says my Prophecies of Hope lessons and videos helped her discover God's purpose for her life. After finishing the online studies, she was baptized. A year later, accompanied by my wife, I had the privilege of uniting Alisa and Esra in marriage in Reykjavik, Iceland (pictured).
Online evangelism is powerful! It helps us reach across oceans, cultures and neighborhoods. And in this new world with COVID-19, it's helping to fulfill the Great Commission to connect people with Jesus!
Gary Gibbs serves as president of the Pennsylvania Conference.