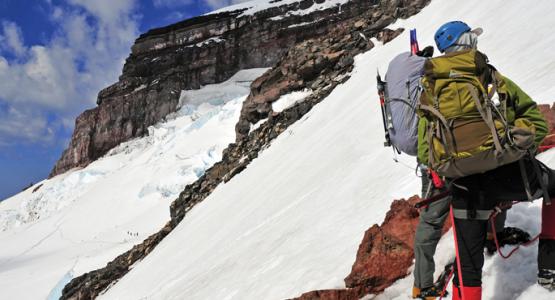 Editorial: Tethered Together
May 03, 2016 ∙ by vmbernard ∙ in Potomac Conference, Editorials, This Month's Issue
Editorial by William "Bill" Miller
It was a warm afternoon as we returned from an unsuccessful attempt to summit Mount Rainier (14,410 feet) in Washington State. The eight of us had sat at Camp Hazard (11,600 feet) for two days, the weather finally forcing us to return home.
On our descent, we made our way around the Wilson Glacier and crisscrossed the Nisqually Glacier, trying to avoid the many open crevasses, however, came to a crevasse we could not go around. We located a snow bridge to traverse over. After testing the bridge, we decided it was safe to cross. When it was my turn to go over, the snow bridge collapsed. I fell 14 feet and became wedged in the crevasse, upside down.
My climbing partners had several options: stand on either side of the crevasse and shower me with pity, yell insults or leave me. However, we were a team, literally roped together in two groups of four. Before we left on our trek, we had taken time to prepare and practice for something like this.
When the snow bridge collapsed, I yelled, "Falling!" Immediately, my rope team fell flat on their bellies and dug in their ice axes to stop my fall. The members of the other team came back, anchored and one repelled down to help me out. We cared for one another, were committed to one another.
Love One Another
This is how a healthy church looks and functions. In life, we each will "fall" (see Rom. 3:23). A healthy church is prepared to assist those who stumble and fall—those who are in a relationship with God and those who aren't.
Jesus prepared, each day, for the mission He was called to—to seek those who were lost, "fallen" (see Luke 19:10). His preparation was quiet reflection with the Father (see Mark 1:35), and a fresh daily outpouring of the Holy Spirit (see Christ's Object Lessons, p. 140). This preparation enabled him to mingle "with men as one who desired their good. He showed His sympathy for them, ministered to their needs, and won their confidence. Then He bade them, 'Follow Me,'" (The Ministry of Healing, p. 143).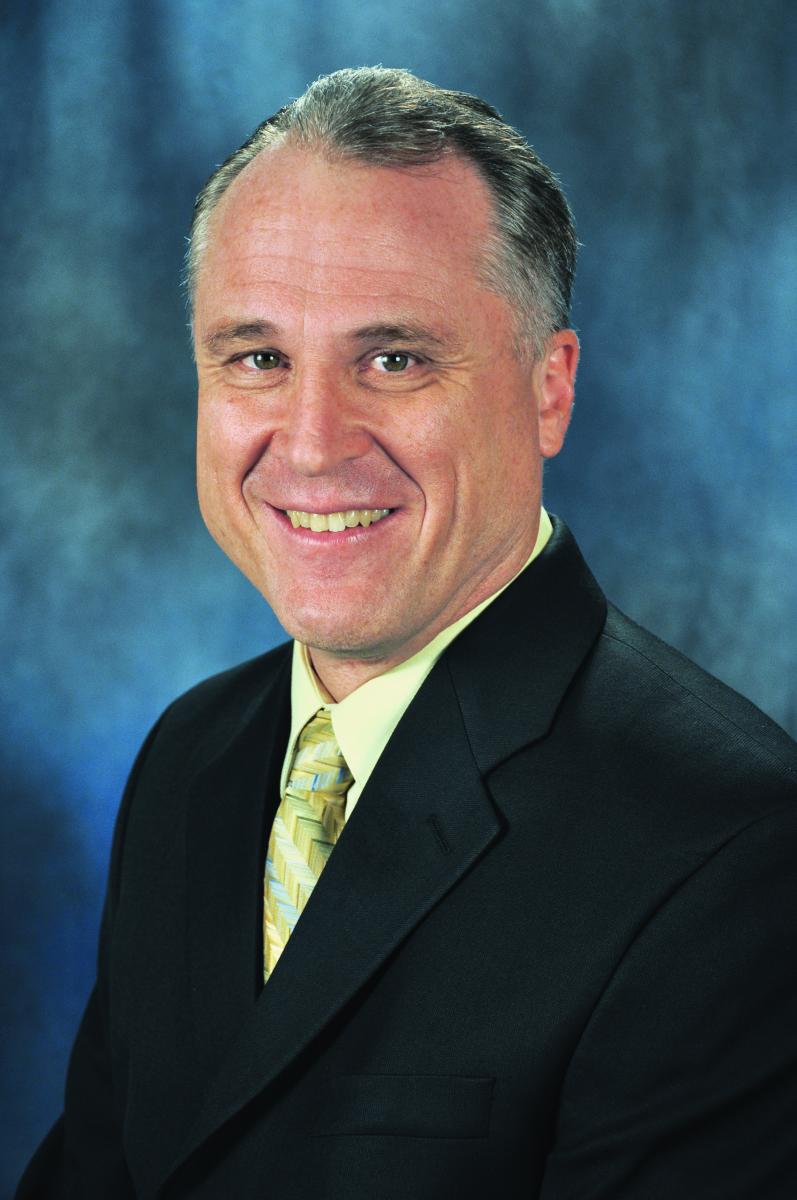 A healthy church is prepared for the mission through quiet time with the Father and the outpouring of His Spirit. A healthy church then engages the community because they "desire their good." A healthy church is committed as a team and roped together in Christ's love to fulfill His mission, willing to fall on their bellies in order to dig in their ice picks and catch someone. As God instructs, love one another in the same way I loved you. This is how everyone will recognize that we are His disciples [team], when they see the love we have for each other (see John 13:34-35).
William "Bill" Miller is president of the Potomac Conference.
Read the 2016 May Visitor feature articles here.