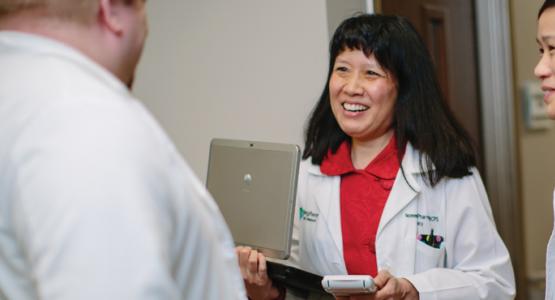 Feature: All in a Day's Work
May 03, 2016 ∙ by vmbernard ∙ in Chesapeake Conference, Pennsylvania Conference, This Month's Issue
Story by Elena Cornwell / Photos by Daniel Shanken, Andrew Rush and Joshua Roberts/AP Photos
Three members share how they represent the Lord to the world around them—all while they shine in divinely appointed career paths.
Terry Hess: Spicing Up Life
Hess' goal was to be the vice president of his bank, One Valley Bank (now BB&T), before he was 30. He succeeded. In 1997 his uncle called to inform Hess it was time to buy his Virginia Honey Company, which he did later that year. Hess committed to give five cents of whatever sold to charity. Under his leadership, the company donated $1.5 million and grew four times. That was just the beginning of God's path for Hess.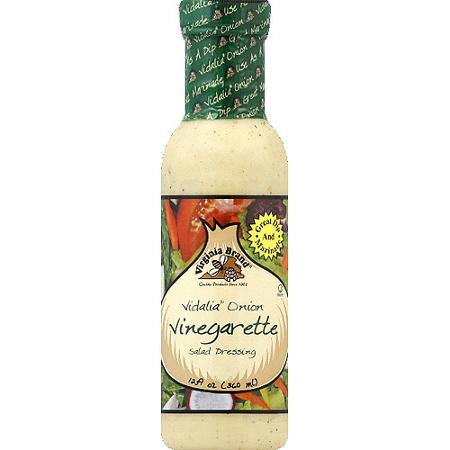 A few years passed and Hess decided to sell without realizing his son wanted to be part of the company. In 2012 he repurchased the honey company, acquired Linden Beverage in Linden, Va., and folded it all together. It is now SVB Foods, a packaging and production center for salad dressings, cooking oils, vinegars, sauces, as well as syrups, salsas and dips.
"By age 47, I had the ability to retire and be done with working. But, that's not what we are here for," says Hess. "We are here to make a difference as God takes us, with our talents, and sends us through journeys. The Lord has led me a lot of different ways."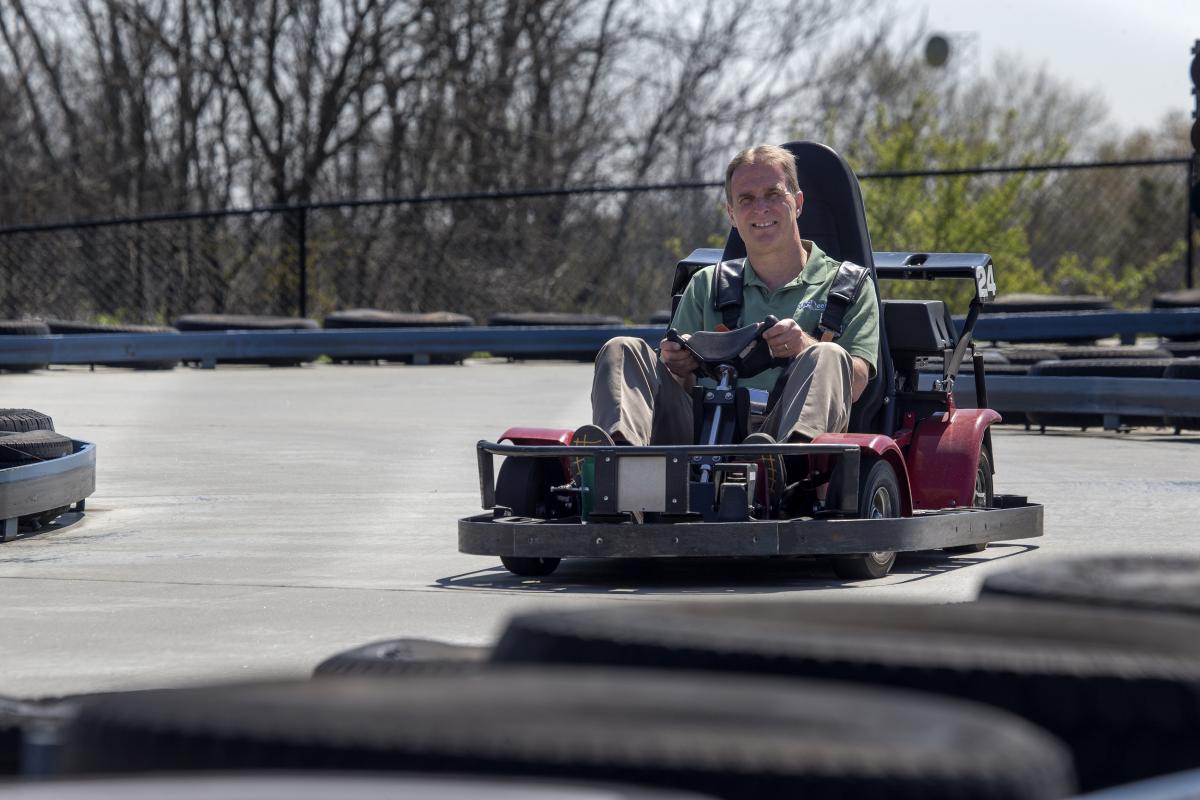 With four kids of his own, another journey for Hess includes a venture to help bring families together in West Virginia. In August 2007, he and his wife, Julie, worked together to build JayDee's Family Fun Center (jaydeesfun.com), which is now a beloved family hangout in Inwood, just south of Martinsburg.
The fun center is closed for Sabbath, a fact Hess doesn't shy away from sharing with his customers. "It has allowed me to share my religion more than anything else I've ever done because it's a family fun center," he notes. The "About Us" tab on their website explains that it is the owner's Christian faith and God's day of rest that compels them to close on a normally popular water park day.
"People are looking for people who have conviction and integrity. Those characteristics will open doors as you go throughout life," adds Hess. To him, working in the commercial realm doesn't mean you aren't doing important work. He adds, "Technically, we all work for the church, no matter our profession. If you stand firm in what you believe, it will all work out. I've seen it too many times to not believe it."
With his family's support, Hess, a member of Chesapeake Conference's Martinsburg (W.Va.) church, continues to run SVB Foods and the fun center. He also finds time to manage several rental properties.
Noreen Chan Tompkins: Medicine Woman
Tompkins, whose story began in Loma Linda, Calif., didn't always know what she wanted to study. "When I was in academy, one of my parents' friends was a pharmacist. His daughter came to California looking for residencies and I got to talk to her about the field," she shares. "Volunteering at the [veteran's] hospital in Loma Linda made me really decide I wanted to pursue pharmacy as my career."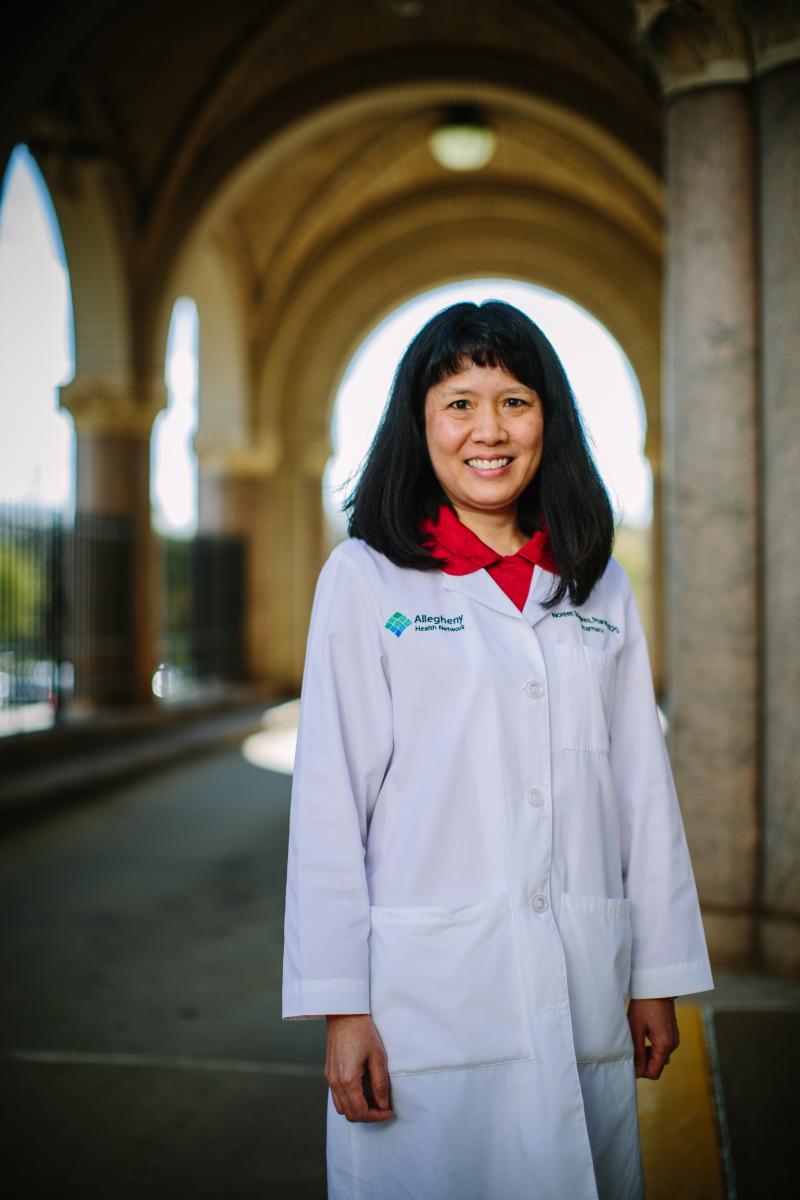 Fast forward through her time at Loma Linda University; the University of Southern California's School of Pharmacy, where she earned her PharmD; and the Hospital of the University of Pennsylvania (HUP), where she completed her residency and a year of specialization in infectious disease. Her third year there, Tompkins joined the pharmacy department to implement the AIDS clinical trials and conduct clinical research on infectious disease.
"At HUP, I was the investigational pharmacist responsible for ensuring that the blinded study medication was appropriately dispensed for the patients to take," she explains. "One of the trials we participated in was the ACTG 175 trial, where it was being assessed whether monotherapy, one medication, would be better than combination therapy to treat the HIV virus." She adds, "It was an exciting time period to participate in the era of discovering medication strategies to combat HIV. Patients are now living longer with HIV because of several effective medications that have been developed."
In 1993 Tompkins joined the faculty at Allegheny General Hospital in Pittsburgh, where she maintains a demanding schedule. Up to 80 percent of her day is spent conducting three rounding services on 50-80 patients. She also teaches at the hospital's pharmacy residency program, as well as pharmacy students from other schools.
As an Adventist in the secular workforce, Tompkins, who is married and has three children, says it is sometimes difficult to uphold and reflect a relationship with God. However, she notes that "maintaining a balance between work and family is important."
She advises others working outside the church to stick to their values. "A lot of the people I work with are really supportive. Just being positive and having a good attitude is a huge part of it," she says.
Outside of work, Tompkins helps with the Pathfinder and Adventurer clubs at Pennsylvania Conference's Pittsburgh church. One of their monthly projects is making blankets for the hospital's pediatric unit, which they pair with a children's book. She's also a church pianist and counts music as a large part of her worship experience. "When performing the piece, I do so for the glory of God," she says.
Milton Brown: Life in 3-D
Brown is a leading authority in chemistry in the United States. But, he isn't a typical doctor or chemist. "You know when you go to the theater and they give you glasses to wear in order to see the 3-D movie? I can see things without the glasses. It's a gift that I want to use for God's glory," he explains, referring to the ability to see extra fine details in his research.
Brown developed this talent to rise to the top of his field. Born in Baltimore, he grew up in Birmingham then Huntsville, Ala., where he attended Oakwood University (Ala.). After a local university professor told Brown that he had a talent for chemistry, he pursued a PhD in organic chemistry from the University of Alabama, graduating in 1995. During this time, he married his high school sweetheart, and they now have four children; two attending Oakwood University, and two at Spencerville Adventist Academy (SAA) in Spencerville, Md.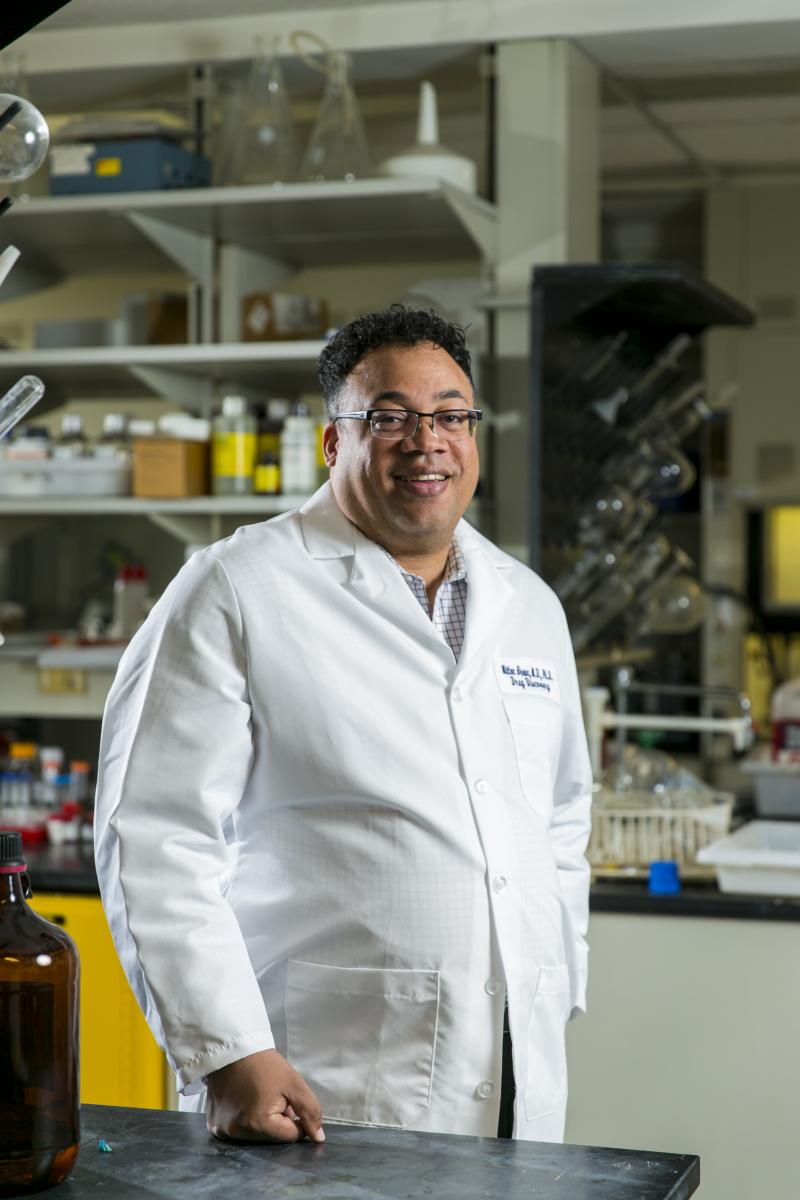 "That really helped start me out on my passion; my passion to help people," shares Brown. But, he knew God had more in store. "I decided to go to medical school and dedicated my life to making medicine for people around the world."
Since 2006 Brown has served as the director of the Drug Discovery Program at Georgetown University Medical Center in northwest Washington, D.C. Additionally, he holds secondary faculty appointments in the departments of neuroscience and  biochemistry.
So far, Brown has discovered more than 40 new patent-filed medicines, the majority of which are in the cancer field. He helps develop medicines for sensitizing cells to radiation, as well as first-in-class, innovative medicines. He also pioneered the idea of theranostics, a mix of therapy and diagnostics for treatment.
When he's not busy breaking ground in science research, examining molecules or lecturing abroad, Brown is an active member of Allegheny East Conference's Emmanuel-Brinklow church in Ashton, Md. He can also be found pursuing another passion: helping young people develop their gifts for God. He coaches basketball for nearby church leagues, a district for the Amateur Athletic Union club as well as the middle school teams at SAA.
Brown maintains a busy schedule, but is rooted in the purposeful work God has for him. His advice for others swamped with work and working outside the church? "Stay grounded by connecting with your local church and being involved," he says. "Always ask God to use your talents to do a mighty work for Him. He will bless you."
Brown says his prayer for nearly 30 years "is always that God will trust me enough that He will share with me the secrets to heal and bless the world."
Elena Cornwell writes from Lincoln, Neb.