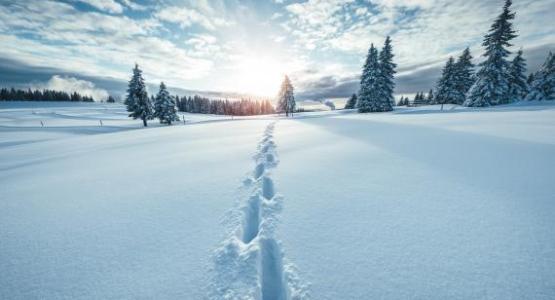 February 26, 2021: God Chose Me
February 05, 2021 ∙ by hdecena ∙ in Year of the Bible
"Just as He chose us in Him before the foundation of the world, that we should be holy and without blame before Him in love, having predestined us to adoption as sons by Jesus Christ to Himself, according to the good pleasure of His will" (Eph. 1:4–5, NKJV).
I find it amazing to consider this verse, especially along the lines that I was chosen "before the foundation of the world" by the Almighty God. As I ponder upon this, I am reminded of what was done for me before the foundation of the world. Jesus, the Lamb, was slain! (Revelation 13:8). Jesus and His Father loved me and had a plan for me before I was created (John 3:16).
God has clearly chosen me, and all of us for that matter, but have I chosen God? (Joshua 24:15).
I was adopted when I was 7 years old, and I will never forget when the judge asked me if I would accept my new dad. How could I not? My adopted dad had chosen me, and I needed a dad in my life. Once I came to know the will of my dad, it became easy for me to accept him.
So what is the will of our heavenly Father? The Bible tells me it is to save us from our sins, to deliver us from this evil world and to accept us into His family and loving care (Galatians 1:4). I have discovered the assurance that God has already chosen me. I will never have to fear rejection with God (John 6:37; Romans 8:15). As a result, I have decided to choose God in return (1 John 4:19). How about you?
God, may we choose You, now and forever. Amen.
Joshua Plohocky is the pastor of the Bucks County and Fairview Village churches in Pennsylvania.
February 22: You Can Call Me "The Hallelujah"
February 23: Knock at the Door
February 24: Two Are Better Than One
February 25: Only God Can Do That
February 26: God Chose Me
February 27: Battling the What-Ifs
February 28: Go for It!
Join the Journey 
To help you dig deeper into God's Holy Word this year, we're offering:
Every Month—This calendar, themed "Words of Life," coincides with the devotional book and videos. It features a biblical topic and verse each month, with additional passages for further exploration, study and ideas on how to apply the concepts in your daily life.