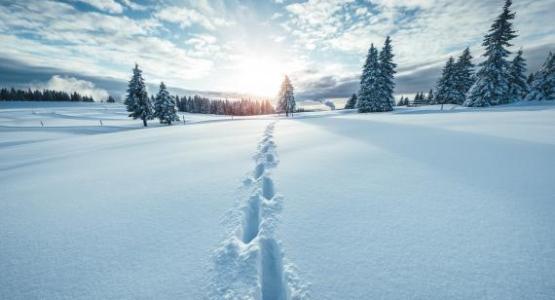 February 24, 2021: Two Are Better Than One
February 05, 2021 ∙ by hdecena ∙ in Year of the Bible, Potomac Conference, Education
"Two are better than one, because they have a good reward for their labor" (Eccl. 4:9, NKJV).
This verse is one of my favorites because it encourages teamwork. I like working in groups and working with my friends on projects because it's fun! We learn so much from each other.
Have you ever done a group project and the other person won't work with you? How does that make you feel? It probably makes you feel sad because you're the only one working. My teacher assigned a group project in school, and I was excited to work on the project, but my teammate didn't want to do much of the work. I tried to talk to him and encourage him to work with me on the project so that we could finish it and it would not be a lot of work for both of us.
I prayed and asked God to help my teammate focus on the project and help. It's better to help the other person feel better so they will enjoy working with you. Nobody wants to do the work alone, but, if you want the person to do the project, you should help him or her.
We finished the project, and I learned a lot about patience and being a good teammate by praying for the person instead of leaving them alone.
Dear Heavenly Father, please bless everyone today, and let us be good, let us work hard and let us appreciate what others do for us. Help us know that You love us, and that we are better as teammates. Amen.
Anyah Dorsey-Townsend is a fourth-grader at Takoma Academy Preparatory School in Maryland.
February 22: You Can Call Me "The Hallelujah"
February 23: Knock at the Door
February 24: Two Are Better Than One
February 25: Only God Can Do That
February 26: God Chose Me
February 27: Battling the What-Ifs
February 28: Go for It!
Join the Journey 
To help you dig deeper into God's Holy Word this year, we're offering:
Every Month—This calendar, themed "Words of Life," coincides with the devotional book and videos. It features a biblical topic and verse each month, with additional passages for further exploration, study and ideas on how to apply the concepts in your daily life.