February 15, 2021: Perfect Peace
January 27, 2021 ∙ by hdecena ∙ in Year of the Bible, Chesapeake Conference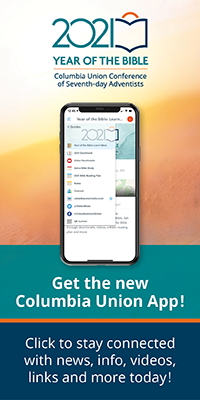 "You will keep him in perfect peace, whose mind is stayed on You, because he trusts in You" (Isa. 26:3, NKJV).
My favorite and most comforting verse in the Bible is Isaiah 26:3. This text brought me peace of mind after I completed writing "love letters" to my husband and children, encouraging them and expounding on how much I loved them and sharing my hopes for their future.
In 2003, I was diagnosed with constrictive pericarditis, an inflammation of the pericardium—the saclike membrane that surrounds the heart. It was a very serious condition, and the doctors had never seen a case like this in someone so young. After a year of medications, it was decided surgery would be my only hope, although the prognosis was still not good. My doctors, however, did not know what a mighty God I served.
As I wrote letters to my family, my fears and anxieties left me, and I knew that God would indeed keep me in perfect peace if I trusted Him completely. I also realized that God had done the same thing for me. He inspired 40 writers to author the Bible—His letters to us of encouragement, promise, hope, and, most of all, love.
By His amazing grace, it's been more than 15 years since my operation, and I still find comfort in this text that gives me perfect peace even today, during this "new normal" and uncertain times in which we find ourselves.
Lord, may we put our trust completely in You, and may the peace that surpasses all understanding be our comfort. Amen.
Denise E. Isaac is a member of the Baltimore-White Marsh church in Maryland.
Read and share articles from the January/February 2021 Visitor: