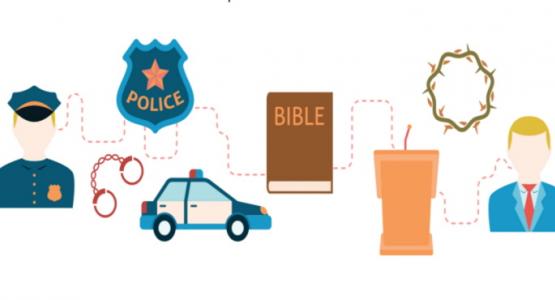 From Police Officer to Pastor
March 02, 2020 ∙ by Web Administrator ∙ in Mountain View Conference, Editorials, This Month's Issue
Editorial by Mike Hewitt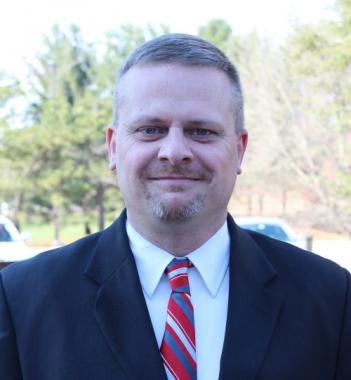 As my high school graduation drew near, I was unsure about what would come next. I was raised in a Seventh-day Adventist home, but in my teen years, I began to stray from God and the Church. My maternal grandmother, a dedicated member, continually reminded me that Jesus loved me and had an awesome plan for my life, but all I could think about was what I wanted to do.
About that time, I met a police officer who shared his thoughts on serving in law enforcement. I decided this would be my future, and began pursuing a criminal justice degree and interning with a police department. After graduating from the police academy, I was hired and thought I was living the dream.
For the next seven years, I occasionally attended church to appease my grandmother and mother. But one night, after I responded to a car accident where two teenagers died, the situation left me wondering if they were ready to meet Jesus. It also made me question where I stood with God.
CONVICTED!
About this time, my grandmother shared videotapes of an evangelistic series. As I viewed those presentations, I sensed Jesus calling me back to Him and a strong conviction to become a pastor—something my paternal grandmother had predicted on her deathbed. When I excitedly shared this revelation with others, some said I was throwing away my law enforcement career. But that no longer mattered to me. Serving Jesus was all I wanted to do!
I returned to church, became a deacon and later an elder, and eventually a lay pastor. While pursuing a theology degree, I was invited to become a full-time pastor with the Potomac Conference. In time I completed a bachelor's degree and then a master's degree in Pastoral Ministry. Reflecting on my journey, I can see that God was working out His plan in my life before I even knew it. I love the calling that He has placed on my life, and serving Him continues to bring me great joy and fulfillment.
Mike Hewitt serves as president of the Mountain View Conference.
Read these articles from the March/April 2020 Visitor: