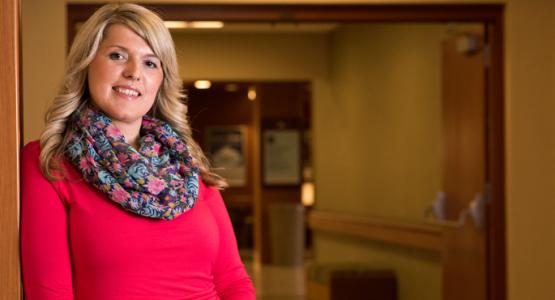 "No Lord. I Have Two Kids!"
August 29, 2018 ∙ by vmbernard ∙ in Kettering Health, Ohio Conference, This Month's Issue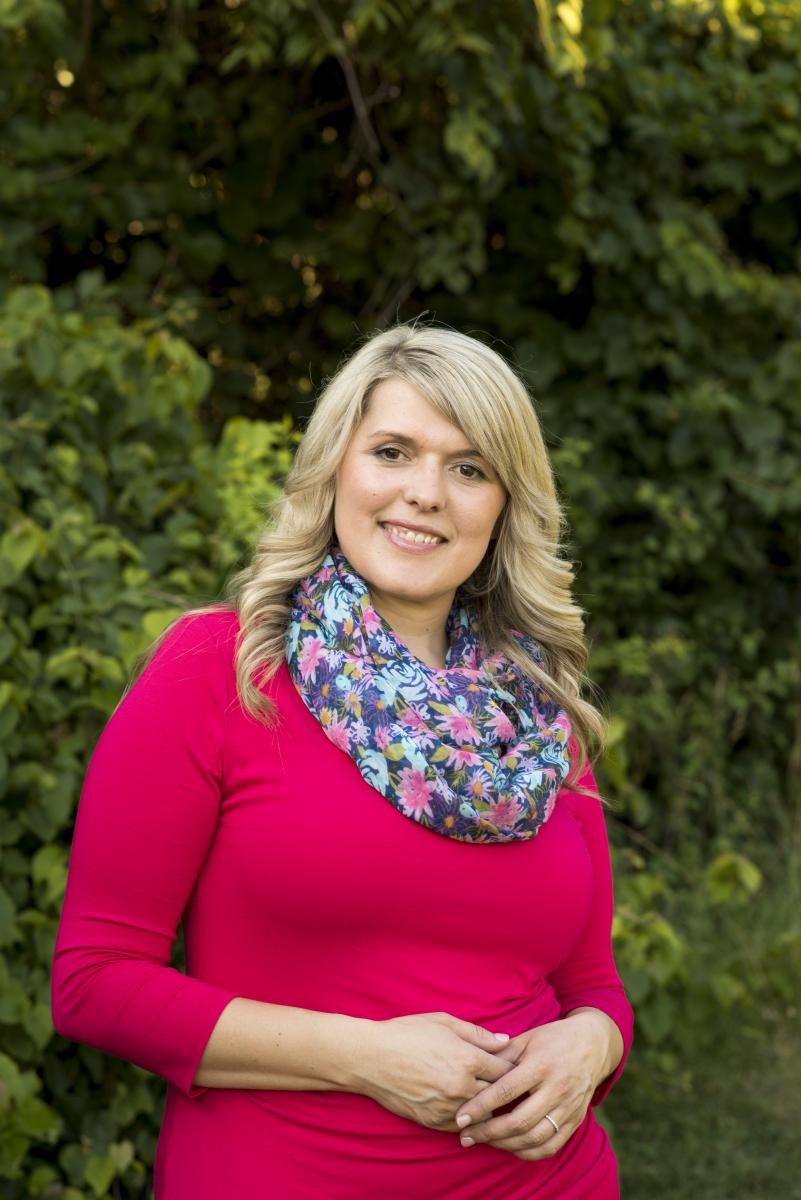 Story by Shannon Kelly/ Photos by Ty Wright
Mariya Marton recalls with painful clarity the day her life turned upside down. She was pursuing a Master of Arts in Practical Theology and completing her internship at Ohio State University's hospital in Columbus, when she started feeling dizzy and sick.
She went to check it out, and the doctor told her she had a brain tumor. The news hit "like a rock," she recalls. "The doctor was talking to me, and I was not listening to him anymore. I said, 'No, Lord. I have two kids! There's no way!'" The thought of leaving behind her husband, two children, and the plans she thought were God-ordained was too much to bear.
She and her husband began desperately searching for a doctor who could help, but the near four-month pursuit was agonizing. "I talked a lot with God, [spent] a lot of nights struggling and talking," she says. "It was a very dark time."
During this time, Marton, a member of Ohio Conference's Centerville church in Dayton, clung to the words of Joshua 1:9: "Have I not commanded you? Be strong and of good courage; do not be afraid, nor be dismayed, for the Lord your God is with you wherever you go" (NKJV).
Eventually she went to Kettering Adventist HealthCare, headquartered in Dayton, where she learned that she didn't have a brain tumor but a brain aneurism. Though it appeared to exist in an inoperable area behind her eye, skilled physicians were able to fix the problem and save her life.
Marton noticed that the spiritual support from the hospital staff was as incredible as the physical support, so much so, that after her recovery, she dedicated her life to chaplaincy and now serves in the same hospital. "By the grace of God, Kettering healed my life and gave me life for my family and kids, so I want to pay it forward; that's why I'm here."
Chaplain Marton, who serves at Kettering's Southview Medical Center in Centerville, has spent almost five years offering spiritual support to patients. Her passion for the work is deeply personal, because she herself was once the patient. It's especially emotional when she is helping a patient through a similar diagnosis. "My experience helped me understand and relate with patients on a deeper level. It has enhanced my inner empathy and compassion toward those who need to be listened to and cared for," she says. "I'm privileged to enter such sacred moments and take time to sit and hold their hand. I like to listen to their inspirational stories, and be there as they express overwhelming emotions, fears and regrets. This is where my care comes into action."
At times she cannot help but question why God performed a miracle on her behalf and not for others. "It's been tough at moments, but knowing that God's in control—that's what helps me the most," says Marton, who is now working to earn a Doctor of Ministry.
Read and share these stories from the September 2018 Visitor: