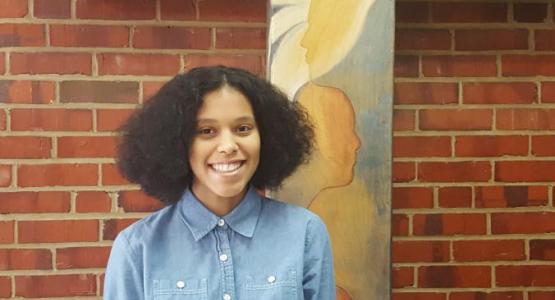 Perseverance Proves Golden for Senior
August 01, 2017 ∙ by owetmore ∙ in Potomac Conference, Education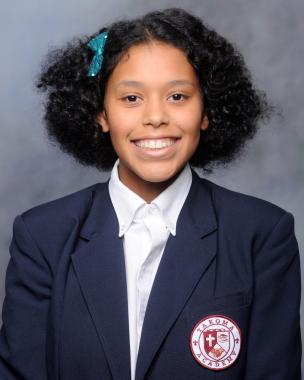 Story by Ron Mills
The Congress Bundestag Youth Exchange (CBYX) recently selected Takoma Academy senior Courtney Davidson for an international program which chooses 250 high school students from Germany and the U.S. to switch places for one year.
Students are fully integrated into the country through living with a host family and attending high school in the host nation. They learn the language and serve as junior diplomats for their country. Students selected for the German portion also visit the German legislative branch, Bundestag, in Berlin during their stay.
Davidson first applied to participate in this program her sophomore year, but was not accepted. She was disappointed, but chose to apply again her junior year. Once again, she was turned down. Needless to say, many students and some adults would have called it quits after two unsuccessful attempts, but Davidson would not accept giving up as an option. She applied again this past December and was contacted for an interview in early January.
The same group who had previously interviewed her questioned her again, so it was awkwardly comforting to see them again, Davidson says. "They expected more of me and wanted to see how I had improved since our last encounter. … So I prepared for the interview by practicing with Principal Carla Thrower, Academic Specialist Khristahl Beckett and Business Manager Rashawna Young."
Davidson felt confident after a successful interview with the officials from CBYX. She then received news of her acceptance during spring break. "My interviewer called me to tell me that I had been accepted and that he considered me a top candidate and had been sure I would get into the program," she recalls. "I was overjoyed since [the time] I had first heard about studying abroad my freshman year. I knew that it was something I could be passionate about."
Shaun Robinson, TA Anatomy and Physiology professor, shares, "Courtney is the kind of student that any teacher would dream of having. She decided what field she wanted to pursue, [Biomedical Engineering], and has done as much as she can to bring those plans to fruition. Courtney not only works hard in class, but pursues her career outside of school by completing internships and summer programs. Most importantly, she is a Christian. If I could have 20 students in every one of my classes that were just like Courtney, I'd be a very happy teacher!"