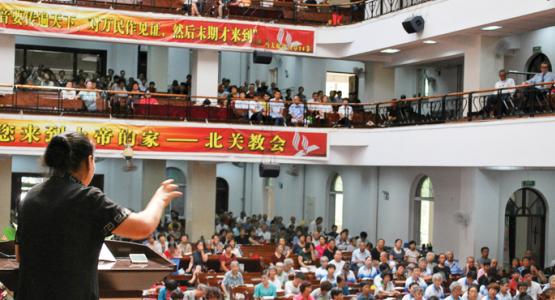 October 10, 2017 ∙ by vmbernard ∙ in Columbia Union News, This Month's Issue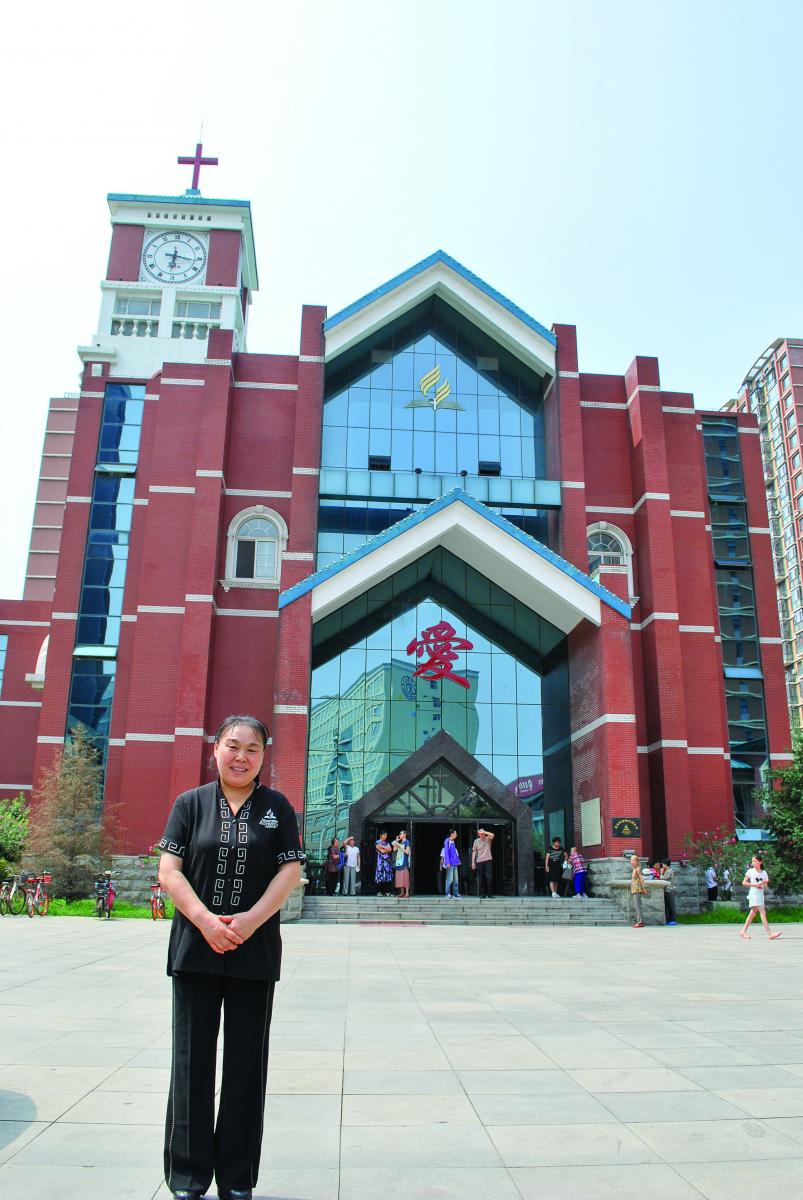 Story by V. Michelle Bernard
Hao Ya Jie never imagined she would grow up to help establish a strong Adventist presence in her native mainland China, much less lead a 7,000-member church district.
Hao Ya Jie thought her mother was ridiculous because, whenever she met someone new, she would start preaching and sharing the gospel with them. But after reading several of Ellen White's books herself, she became convinced her mother was doing the right thing. 
Growing up in a Seventh-day Adventist home in Shenyang, China, Hao felt uncomfortable every time she passed the former Adventist church. During 1957–1979, the government closed down all the Christian churches, and the Adventists lost the building. Later on a Sunday-keeping church started using it. 
Hao says her family and a few other families worshiped secretly in an apartment. When asked why the other churches could meet openly, while the Adventists had to meet in secret, she explains, "Because there was nobody to stand up for the rights of the Adventist people. … After the great Cultural Revolution, some of the pastors died; other leaders passed away, too." Little did she know she would one day help to establish a strong Adventist presence in her native city and protect one of the church's long-owned properties.
Just like her mother, Hao always felt the desire to minister to others, but several times resisted switching to full-time ministry. She wanted to keep her well-paid job as a cashier for the government so she could financially support the elderly. But after many visits to senior members, she realized what they needed was a caring person, not money or gifts. Recognizing the need for a paid minister, Hao placed cash in an envelope for a local church elder and wrote a note encouraging him to get further ministerial training. He didn't take the suggestion, and the need for a ministry presence remained.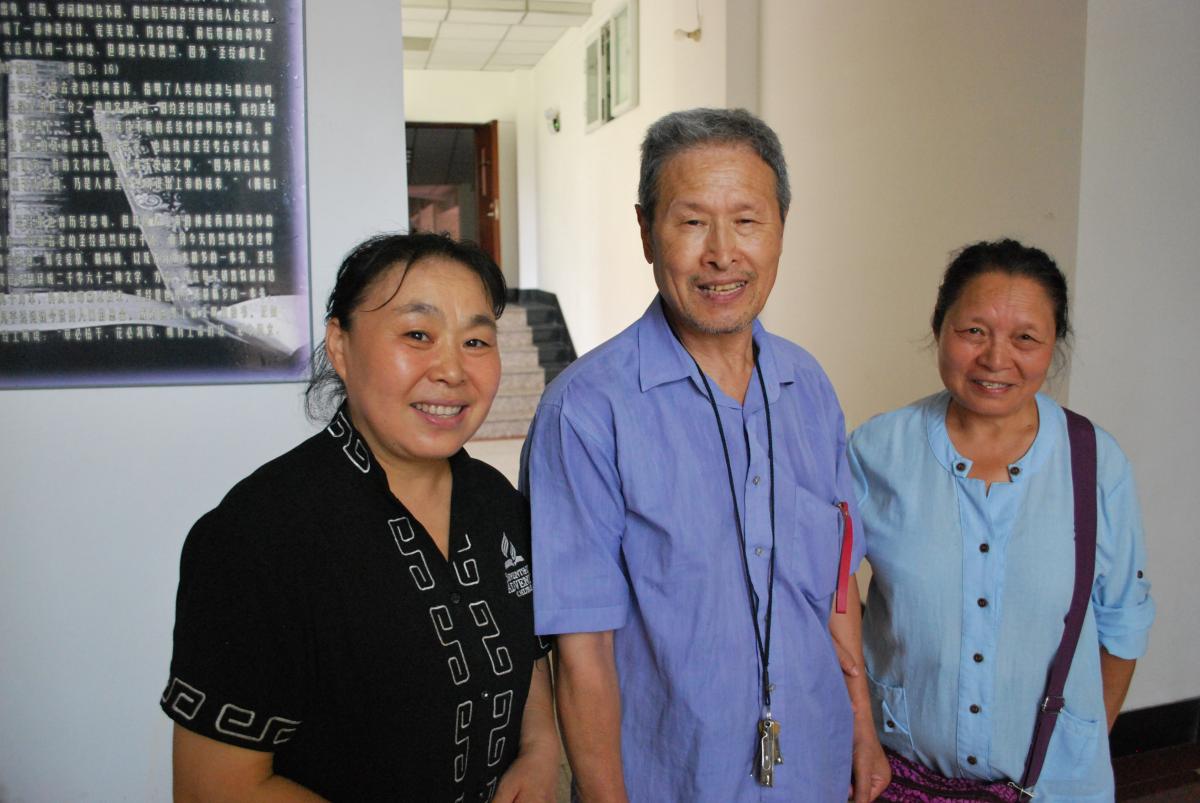 "I felt there were so many people who needed the gospel. The more I visited people, the stronger feeling I had that I should serve them," says Hao (pictured, right with church members who joined after attending a 10-day health prograph), who then decided to take off several days so she could minister to members. Those days off turned into more than a year of leave from her well-paid job with benefits. After struggling with the decision to work in ministry full-time, she prayed about an illness she was dealing with that made her weak and caused her to lose her voice. "Please heal me," she prayed. "If you don't choose me to be in ministry, then you don't need to heal me."
After that time, whenever she taught or preached, her pain lessened. Then, after speaking, she would lose her voice again. Once she became a full-time pastor, the pain left and did not return, even when she preached multiple times in a day. Finally, she felt assured that God was calling her to ministry.
Bathed in Prayer
In 1986 Hao started working full-time in ministry. She and a group of other young workers, mostly women, bathed their work in prayer. "At that time, we had no other method. We were so young," she says. What started as 10 people meeting secretly in a crowded apartment has now blossomed into a thriving Adventist community. Hao prayed that God would bless her ministry and multiply the church. And He did. She and her team have baptized more than 8,000 new believers, and she now leads the 7,000-member Beiguan District. The district includes 126 churches and church plants, including the 2,000-member Beiguan mother church, the largest Adventist church in China, and employs 140 full-time pastors and Bible workers. Constituents support a kindergarten that serves the local community, nursing homes to care for the elderly, a 10-day program that teaches the community how to adopt healthy lifestyle habits and more. 
There is also a vigorous ministry training program that 75 students have completed. Each year Hao and her team also host a 10-day training program for church ministry leaders. "Afterwards they are motivated to go and do the work," she says. 
Rebekah Liu, a pastor in Shanghai, has known Hao since 1999 and says that she is a good leader because of self-sacrifice. Liu shared a story from 2008 when she says Hao slept on a wet floor after bringing earthquake relief funds to another church. But, Liu continued, the key to Hao's success in Shenyang is preaching Jesus Christ. She adds, many people try to use church strategies without the meat, the content [of the gospel], "but it is the only thing the church can really offer."
Power of Prayer
Prayer has played an important role in Hao's ministry, especially in 2013, when her church had a financial dispute with the local government about one of its long-owned downtown properties. In addition to members praying in their homes, two designated members met at church and prayed about the situation every hour around the clock. Others protested the government's refusal to pay the agreed amount for use of the property. As the situation escalated, Hao and others were arrested and jailed.
The imprisoned Adventists prayed and fasted for five days. Hao says prayers from believers across the country helped lead to their release. But during her imprisonment, Hao used her time wisely. She preached the gospel to her fellow prison inmates and questioners, just like her mother might have done.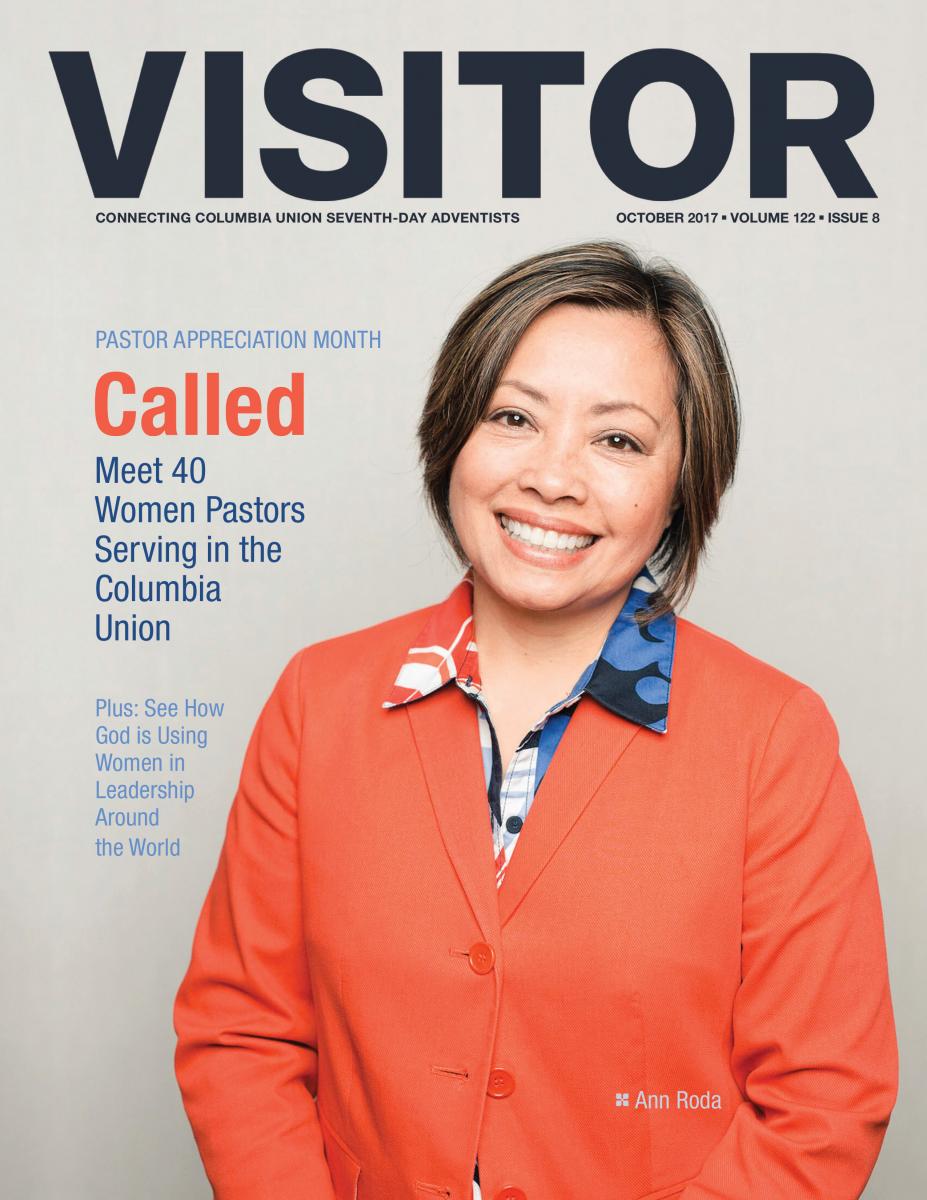 Read and share these stories from the October 2017 Visitor: