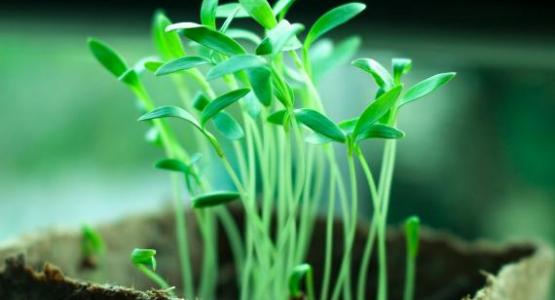 Centerville Adopts African Refugee Church Plant
July 18, 2017 ∙ by owetmore ∙ in Ohio Conference, This Month's Issue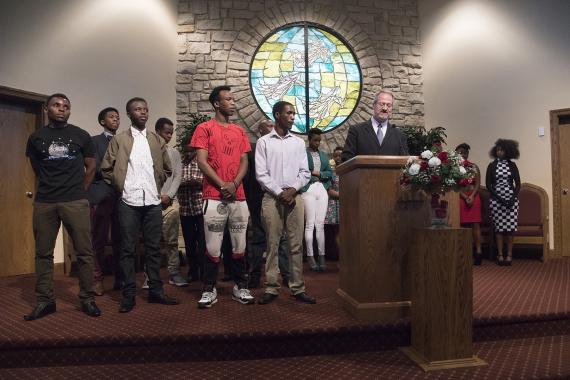 Story by Heidi Shoemaker
Most [Visitor] readers are probably familiar with the war between the Tutsis and Hutus in the early '90s, in which more than 800,000 people were slaughtered. It is one of the greatest genocides in modern history anywhere in the world," shares Winston Baldwin, senior pastor of the Centerville church.
Baldwin shares this background information in reference to members who attend the African Refugee church plant in Dayton. "Many in the group have never lived in a setting like the one they are experiencing [in Ohio], because many of them have spent 20 years in refugee camps, living only in tents," he explains. "They had many challenges in their native countries and are just beginning to adjust to many of the different challenges living in a first-world country." Most of the refugees come from Rwanda, with some from Burundi and Congo. The majority do not yet know English, but are making efforts to learn.
In October 2016, Seventh-day Adventist Church leaders consulted with Ohio Conference leadership to organize the African Refugee church plant. "Late last year, the Centerville church voted to officially become the 'mother church' to the African group. After a series of Bible studies, 17 people were baptized … most of them being under the age of 25," shares Baldwin. The church began with 40 members and has now doubled in size.
Lay leaders Fidele Nsengimana and Jan Jewett shepherd the growing congregation. The group meets at a church building on the Grandview Medical Center campus in Dayton, which is part of the Kettering Adventist HealthCare Network. "It is a beautiful church facility which they can use each Sabbath for the foreseeable future," says Baldwin.
"God has truly prepared Nsengimana to minister to this group because one of his parents is a Hutu and the other a Tutsi," shares Baldwin. Nsengimana arrived several years ago without his family because he was the only one who could get out of Rwanda at the time. His wife and two children have since joined him here in the U.S.
"As you can imagine, the physical needs of these refugees are great. They need everything from clothing and household goods to washers and dryers," Baldwin comments. Many Centerville members have donated clothing, appliances and even provided plumbing repairs. 
"It is our hope here at Centerville that one day, in the not too distant future, the Dayton African group will become a full-fledged church," says Baldwin, "and we expect that this will happen because of God's continued blessings."