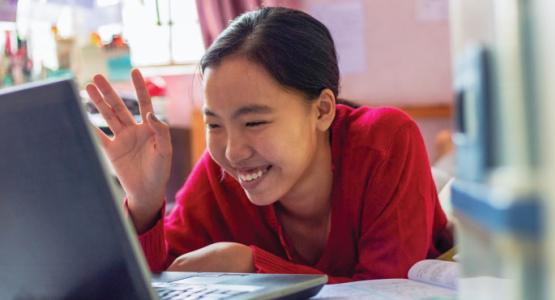 June 13, 2022 ∙ by Web Administrator ∙ in Coronavirus Pandemic, Columbia Union News, Editorials, This Month's Issue
Editorial by Donovan Ross
When I was in the classroom, one of my favorite verses for morning devotion was Proverbs 3:6–7: "Trust in the Lord with all your heart and lean not on your own understanding. In all your ways acknowledge Him and He will direct your paths" (NJKV). These verses reminded us that when we trust in God, we will be blessed by His direction. I'm still comforted by that reminder, especially as our Columbia Union Conference schools contend with the COVID-19 pandemic and its consequences.
When our schools closed their doors in March 2020, we were able to transition to virtual learning within just a few days. Our teachers embraced new ways of instructing, and our students had to adjust to new ways of learning. Our educators, even those who experienced fear and trepidation, rose above the challenges to meet the academic needs of our students, providing rigorous content weeks ahead of public-school systems. Many teachers drove to students' homes to deliver work and goody bags. Some schools provided food for families with food insecurities. And various administrators made unscheduled calls to students just to check-in and talk.
As our schools coped with this "new reality," they discovered that, not only did the pandemic wreak havoc on the physical health of students and educators, but it created and exacerbated mental health conditions such as anxiety and depression. Many students experienced "learning loss" and "Zoom fatigue." As a result, schools and teachers are implementing various strategies to address these issues.
OUR PATH AHEAD
Enrollment declined earlier in the pandemic but is now beginning to grow, and new school buildings are being erected. Students are benefitting from more robust internet access at school and greater access to technology to enhance their learning.
As we look to the future, we need to focus more of our collective resources on social and emotional learning and addressing the mental health of our students and teachers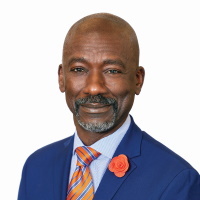 as we continue to maintain high quality schools and to lead our students to a lifelong encounter with Christ.
During these difficult years, we have seen God "directing our path" and sustaining our schools. For this, He is worthy of our praise. Thank you, students, parents, educators and church members for your support, patience, and perseverance—for it is by His name that we are more than conquerors!
Donovan Ross serves as the vice president of education for the Columbia Union Conference.