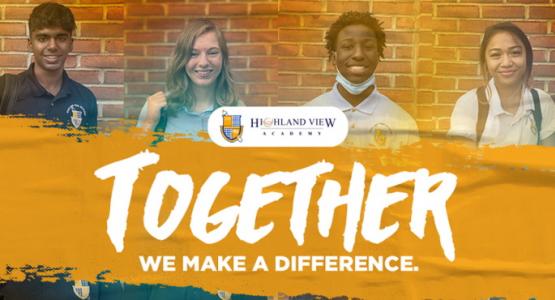 God Provides Miraculous Protection
April 18, 2022 ∙ by Web Administrator ∙ in Coronavirus Pandemic, Education
Story by Andrew S. Lay
Since the COVID-19 pandemic began in March 2020, Highland View Academy (HVA) has experienced miraculous protection from the virus on campus and among its faculty and students.
In fact, HVA has been fully open and in person since fall 2020, without any student or teaching staff contracting the disease during their time on campus. School leaders thank God for providing His protection and allowing HVA to fully function within the CDC guidelines.
During the 2020–21 school year, faculty and staff followed proper CDC/state guidelines, including daily health and temperature checks, masks when not eating and social distancing within the classrooms and cafeteria. They cleaned daily and between classes as students moved from one subject to another. Students chose their café seating and stayed at their same table for each semester with two different lunch periods to accommodate necessary cleaning between student groups. The HVA community also prayed during school homeleaves and vacations that students would stay healthy while away from campus.
This school year, staff and students continued to follow health guidelines—this time with less restrictions but fully masked when not eating or participating in outdoor activities. Thanks to these procedures, students were once again able to participate in varsity sports programs, with visiting teams being encouraged to wear masks when arriving on campus. Proper protocols were put in place for cleaning during and after events.
Many prayers continue as HVA seeks to educate their students for eternity in a Seventh-day Adventist Christian high school setting. School leaders have found that being in person for schooling helps the students be fully engaged in their learning, provides the needed mental health safety nets that this pandemic demands and increases their growth in both spiritual and social areas.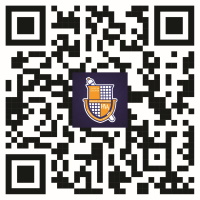 "With God's help, we have continued to increase student enrollment and the number of families we can serve in obtaining their Adventist Christian education," says Andrew Lay, HVA Marketing team member. "We invite new and older high school-aged students to consider joining us for this coming school year and enjoy the benefits of programs such as Campus Ministries, music, gymnastics, STEM and varsity sports."
For more information on how to start your academy experience with HVA, please scan the QR code.