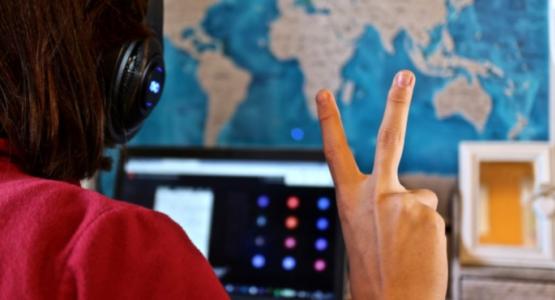 Senior Creates Website to Help Online Students
February 17, 2021 ∙ by Web Administrator ∙ in Coronavirus Pandemic, Chesapeake Conference, Education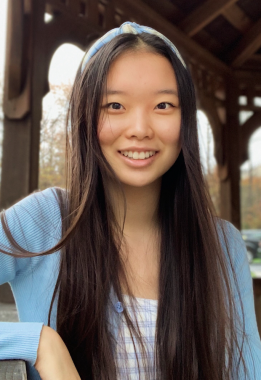 Story by Heidi Wetmore
When the coronavirus pandemic began last March, students from Spencerville Adventist Academy (SAA) moved to an online educational experience. Wanting to help kids who were struggling to adjust to online learning and to grasp concepts virtually, Abby Shim ('21) began tutoring them, free of charge.
"For the most part, it went well," says Shim, "but I decided to take it a step further and make a website so that my students could upload their worksheets prior to their session and to make it easier for parents to communicate with me." Shim's website, powertothepupil.org, enabled her to meet the needs of those she tutored in a more helpful way.
"It's very fulfilling seeing students being able to understand a concept they struggle a lot with. As a student myself, I know how satisfying it is to finally understand a tough homework problem or master a topic just in time for an upcoming test," says Shim. "Additionally, I believe that the best way to learn something is to teach it yourself! I find that, whenever I teach someone a concept, I force myself to understand the material better."
High school students at SAA need 20 hours of community service each year to graduate. As a result, Shim reached out to fellow high school students to collaborate with her in tutoring.
Due to her busy schedule, Shim limits herself to only tutoring students within the SAA community. Plus, tutoring is not the only activity that keeps her busy. This year, along with her studies and workload, she is the Student Association president and high school yearbook editor.
As a result of her exceptional academic promise, the 2021 National Merit Scholarship Program recently named Shim one of 34,000 Commended Students throughout the nation.
"Abby is organized, efficient, resourceful and Godcentered. She is also a compassionate student who willingly serves her peers and the community," says High School Principal Ellenor Paul-O'Neil. "On any given day, you can find Abby thinking of innovative ways to make a difference, while still balancing her responsibilities."