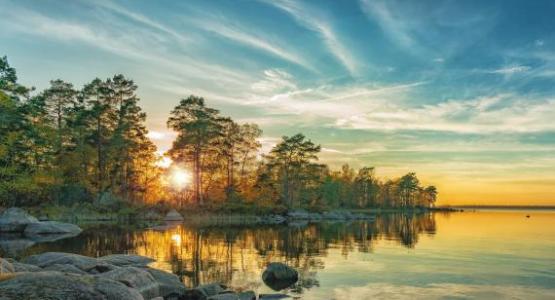 May 31, 2021: Don't Lose Heart
May 31, 2021 ∙ by hdecena ∙ in Year of the Bible
"Consider Him who endured such opposition from sinners, so that you will not grow weary and lose heart. In your struggle against sin, you have not yet resisted to the point of shedding your blood" (Heb. 12:3–4, NIV).
One day in my youth, I felt really lonely and depressed. I wanted to cry! My friend had betrayed me. It was an awful situation, so I fell to my knees to pray to God. I told Him how I felt and asked Him to answer me as my Friend: "God, how can I overcome this situation?" Immediately, a thought came to mind: Go read Hebrews 12:3–4.
Initially, when I read the verse, I felt bad because I had a beautiful family, a house, food, friends and many other things, and I was being ungrateful to God. And second, I had never been in a situation like the one Jesus went through and suffered for me.
Since then, this verse has helped me in difficult moments, reminding me that I have many things for which I can be happy and grateful to God, and that, in my fight against sin, I have not yet resisted to the point of pouring out my blood.
Thank you, Lord, for the assurance that, because You faced incredible hardship, You are able to strengthen us in our time of need. Amen.
Deisy Bustamante is a senior accountant for the Columbia Union Revolving Fund in Maryland.
Check out the other resources from our Year of the Bible Journey: