Order Additional Year of the Bible 'Words of Life' Devotional Books
December 03, 2020 ∙ by vmbernard ∙ in Year of the Bible, Columbia Union News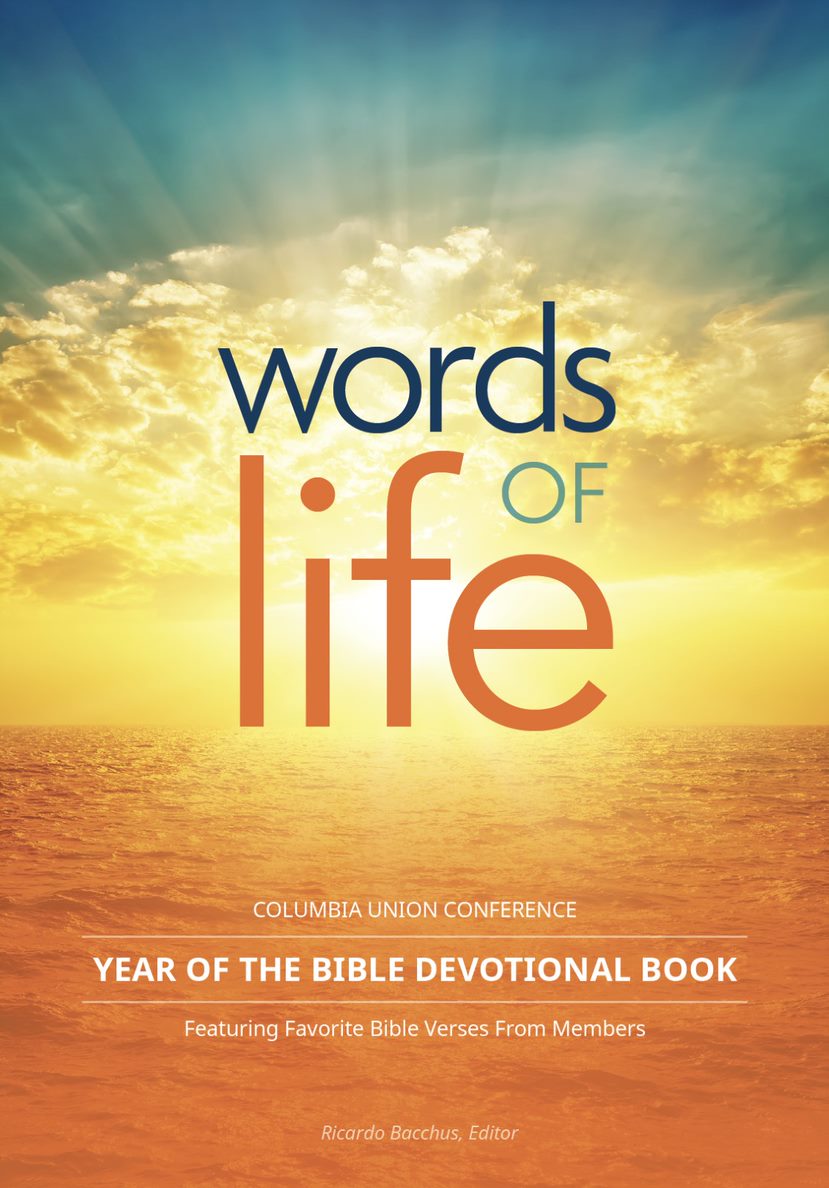 Words of Life, a daily devotional by Columbia Union Conference members, is currently being printed at the Pacific Press Publishing Association. A copy will soon be automatically shipped to each Columbia Union household who already receives the Visitor magazine. Click here to find out how to update your subscription.
Members wanting extra copies can now order them at (800) 447-7377. (Ask for "Columbia Union devotional.") Each book costs US $5, plus shipping—a 50 percent discount through March 1, 2021—while supplies last.
"We are so thankful for those who sacrificed their time and energy to write from their heart," says Dave Weigley, Columbia Union president.
From stories of how a pastor overcame severe congenital birth defects to miracles of God's saving grace, the "overarching theme is how God is there for us time and time again. This book is filled with hopeful stories, incredible testimonies and inspiring accounts of how God loves His children and will do anything for them, even in times of grief and sadness," says editor Ricardo Bacchus, an assistant director of communication at the union.