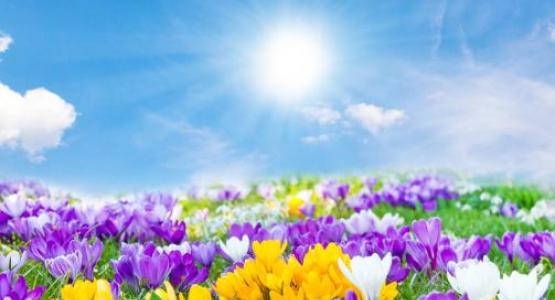 March 14, 2021: A Heart for Health
March 14, 2021 ∙ by hdecena ∙ in Year of the Bible, Allegheny East Conference
"But Daniel purposed in his heart that he would not defile himself with the portion of the king's delicacies, nor with the wine which he drank; therefore he requested of the chief of the enunchs that he might not defile himself" (Dan. 1:8, NKJV).
The rewards of the Bible-based diet in Daniel's story resonated with me when I became a Seventh-day Adventist. My Christian journey up to that point had been a circuitous one. However, each path led me to be more reconciled to the Scriptures. Daniel's example continues to influence the dietary improvements I make for better health, wisdom and discernment.
For years in social work, I observed how marginalized clients' decision-making, health, finances, and self-worth were impacted by the limitations of fresh produce and wholesome food availability and affordability. High calorie, nutritionally low and convenience food products were easily accessible to them. My journey led me to share recipes, samples and shopping experiences with those in my sphere of influence.
God blessed not only me, but family, friends and clients. Failure to thrive babies gained weight and some adults lost weight. Grocery funds lasted longer. Meal planning increased and fast food consumption decreased.
When I left social work for home-based childcare, I provided plant-based meals to my young clients. The Lord always blessed me with families who welcomed a plant-based diet, regardless of their practice at home. I believed with God's help, these children would be healthy and wise, more able to discern between right and wrong. Indeed, I believe they grew to be more articulate, fit and knowledgeable than their peers. God did it!
Dear Lord, may Your Word create in me an appetite for holiness and healthy living as I also purpose to be wise. Amen.
Gillian Jefferson Chavers is the head deaconess at the Calvary church in Virginia.
Join the Journey 
To help you dig deeper into God's Holy Word this year, we're offering:
Every Month—This calendar, themed "Words of Life," coincides with the devotional book and videos. It features a biblical topic and verse each month, with additional passages for further exploration, study and ideas on how to apply the concepts in your daily life.