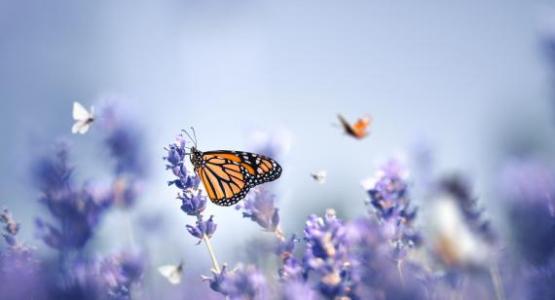 June 04, 2021 ∙ by hdecena ∙ in Year of the Bible, Potomac Conference, Education
"I call on the Lord in my distress, and He answers me" (Ps. 120:1, NIV).
This verse is important to me because there have been times in life when I've felt down, like nobody could hear me. But God was always there. People have used me, and it would depress me, but praying to God made me feel like somebody cared and was listening.
When I was in sixth grade, something happened to me in which I blamed myself. One of my classmates took advantage of me constantly, and it tore me down. It affected my self-confidence greatly, and I felt useless. Unfortunately, I didn't tell any adult what was happening, because I thought nobody would care. But I was wrong. God showed me that I could talk to Him about anything and also to those I loved. I opened up to my older cousin, and that made me feel so much better. She ended up encouraging me to tell my parents, which was the best decision I made.
God hears and answers you when you call. Sometimes bad things happen. Sometimes it's even your fault. But He still loves you. No matter what you've done in the past, He will answer you in times of distress. If you are tired and helpless, He will help and comfort you. It's true because I've experienced it. God is real.
To this day, I still struggle with what happened to me, but knowing that God is there will always keep me going. God is my hero. And He can be yours too, if you ask Him to be.
Dear God, help us to remember that You're always here for us. Amen.
Sarai Myers is a seventh-grader at the Tree of Life Christian Preparatory School in Virginia.
Check out the other resources from our Year of the Bible Journey: