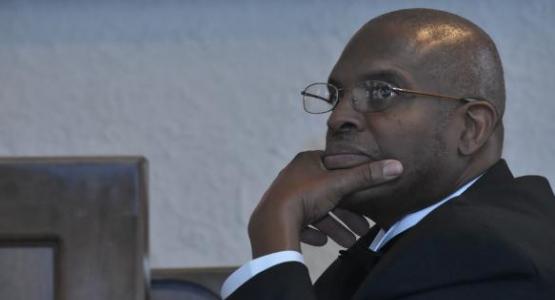 Dupont Park Organist Celebrates 50-Plus Years of Music Ministry
November 11, 2021 ∙ by rbacchus ∙ in Allegheny East Conference
Story by LaTasha Hewitt
Earnest Hargrove, the organist at Allegheny East Conference's (AEC) Dupont Park church in Washington, D.C., was recently recognized for more than 50 years of service in music ministry.
Hargrove was first invited to Dupont Park by a close friend and member Esther Wroten. His musical involvement, however, began more than 50 years ago when Edward Jackson, minister of music at the time, recommended Hargrove as the organist for the church.
During his longtime service, Hargrove played the organ for Sabbath School, the Chancellor Choir, Male Chorus, Women's Chorus and for special musical guests.
Hargrove has also played at many special events using his musical ministry to enhance wedding ceremonies, funerals, tributes and seasonal concerts, including the Messiah and Easter cantatas.
Hargrove traveled extensively and played frequently for AEC Camp Meeting services. In addition to being a highly sought-after organist, he has also taught private lessons to students and parents associated with the Dupont Park Adventist School.
During the past 50 years, Hargrove has experienced many health challenges, but a change in diet, exercise and testifying about God's goodness has helped him overcome. He also gives credit to the church for their support, claiming the motto: "Thus far by faith—a life tuned to God."