Kettering College Celebrates 2020 Graduates with Drive-Thru Graduation Ceremony
July 28, 2020 ∙ by vmbernard ∙ in Coronavirus Pandemic, Kettering College, Education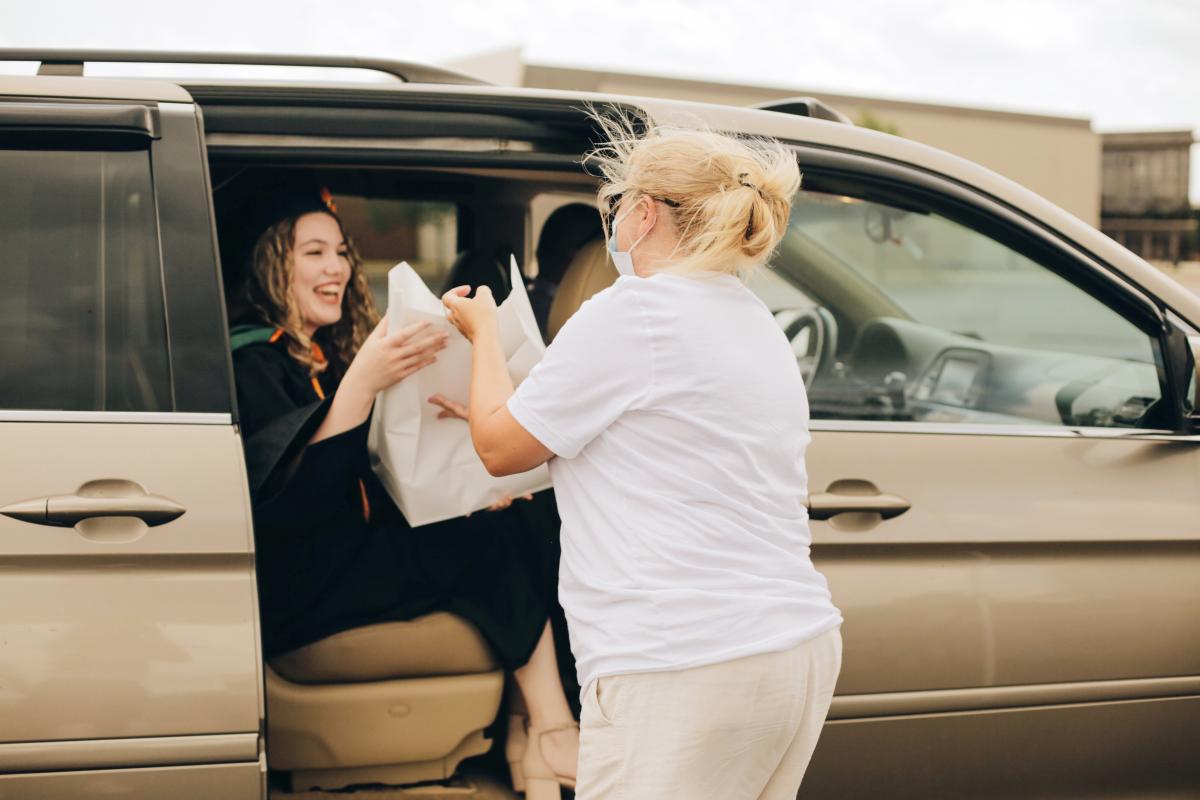 Story by Kettering College Staff
Kettering College held their summer commencement ceremony as a drive-thru ceremony to celebrate its 2020 graduates on Friday, July 10. Over 200 graduates from eight programs participated in the ceremony.
Due to the current COVID-19 pandemic, the traditional commencement ceremony had to be canceled. The drive-thru graduation ceremony provided the opportunity to recognize and celebrate the graduates while adhering to CDC social distancing guidelines.
Graduates and their families arrived in their cars to drive through the ceremony. They were welcomed by festive music performed by members of the Spring Valley Academy band under the direction of Donald Huff. Graduates had the opportunity to get out of their cars and take pictures in front of a special Kettering College backdrop. They then moved to the stage, where their names were read off by one of the Kettering College academic deans. In addition to receiving their diplomas from Kettering College president, Nate Brandstater, graduates also received a gift from the Kettering College Alumni Association.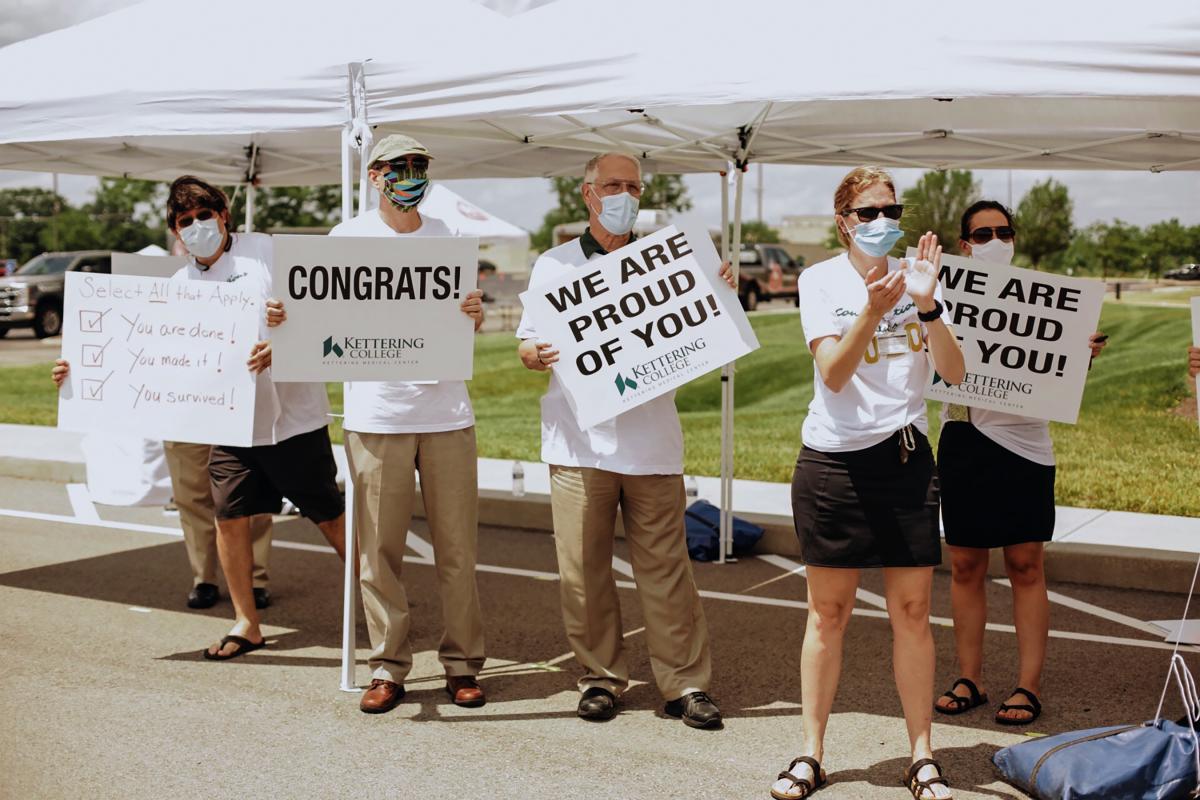 "The celebration of the achievements of our graduates is always one of the most important things we do," said President Brandstater. "This year our students have worked particularly hard, and we have all overcome immense challenges together. I was thrilled to be able to personally congratulate each one."
As the graduates and their families left, they also received ice cream to-go from local favorite, Graeter's Ice Cream. The ceremony was live streamed so friends and family members who were unable to attend could still tune in and celebrate their graduates' accomplishments.
Brandstater granted 26 Associate of Science degrees and 155 bachelor's degrees, including 94 Bachelor of Science in Nursing degrees. Twenty-eight students graduated from the Occupational Therapy Doctoral program and 58 students graduated from the Master of Physician Assistant Studies program.