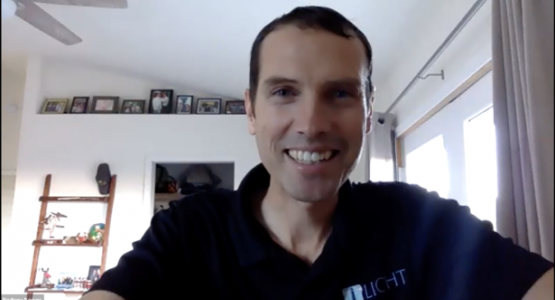 Digital Missionaries Wanted
December 09, 2020 ∙ by vmbernard ∙ in Columbia Union News
Story by Michele Joseph
ASI Columbia Union recently hosted a virtual workshop to help members become digital missionaries.
Rodney Bowes, ASI International's vice president for evangelism, showcased the tools available through its 3AM Call website. The resource was created to help anyone who wants to tell others about the soon coming of Jesus.
You can learn how to podcast, use Youtube or create a small group for ministry. There are also courses on how to reach people from other cultures and countries who live in your community. The initiative also offers materials to help share the three angels' messages and the health message.
Weekly emails are available to those who register and each includes a link to shareable video presentation about Jesus.
"The whole idea is that we share these messages," Bowes said.
If everyone shared the videos about the three angels' messages, it would become more visible on YouTube, which is the second largest search engine in existence, Bowes said.
"If you could think about the power of everyone working together to share the three angels messages it would be on the top of Google's page or YouTube," Bowes said.
The workshop made a deep impression.
"Rodney's presentation made digital evangelism appear so well suited for the times in which we are living that I was inspired to not only signed up but to combine the ASI's 3AM Call resources with Adventist World Radio's digital evangelism resources (dm.awr.org) to form a digital evangelism ministry at my home church," said Mark Brown, ASI Columbia Union president. "My prayer is that this will be a model that can be reproduced in other churches."
Others were also encouraged by the training and resources offered.
"One attendee made the decision to be the personal ministries director for his church after attending our workshop," said Daniel Reed, vice president for projects, missions and evangelism who organized the event.
Reed hopes more people will take advantage of the free tools and allow God to "guide each of their efforts in ministry."
— Michele Joseph, managing editor, ASI Columbia Union newsletter
Check out these other Digital Resources and Articles About Digital Ministry