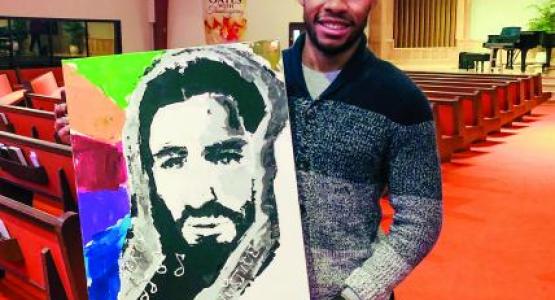 February 26, 2020 ∙ by vmbernard ∙ in UpFront, Potomac Conference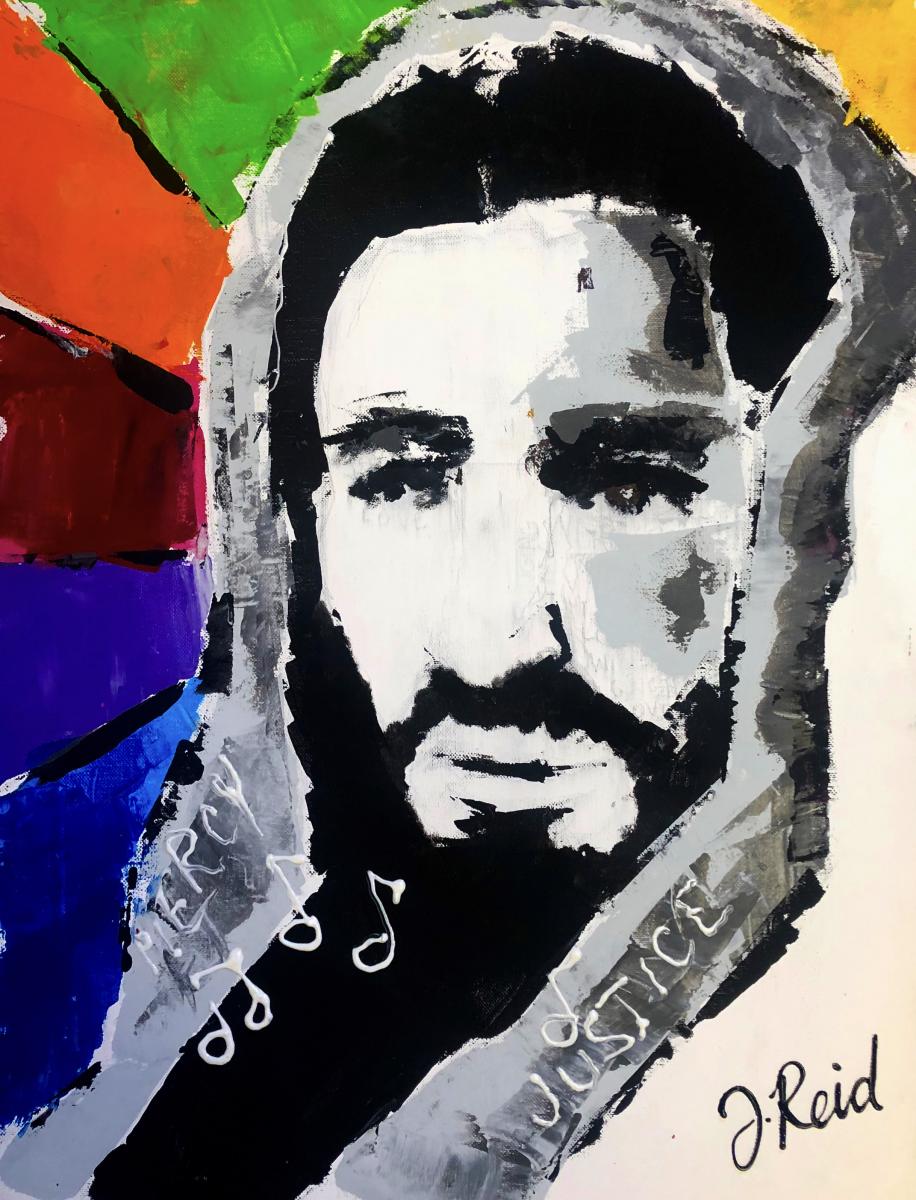 "When I am able to see [art] and how it relates to a message, I grasp it a lot better. ... The majority of my generation and later are more visual and kinesthetic learners. Times are changing, and we should definitely adjust and adapt," says Jyremy Reid (pictured), Potomac Conference's communication specialist intern, who also hosts the new Potomac People podcast.
Reid recently painted "Mercy, Justice" while Reed Richardi, associate pastor of Potomac's New Market (Va.) church, preached on Zephaniah 3:17.
Reid says that God teaches him an effective message with just about everything he creates. "I've learned to be patient and diligent in my craft in order to receive the desired results. I've learned to ease up on personal criticisms, as those can hinder me from truly reaching my full potential. It's OK to set a high standard for myself, but I can't let it get out of hand to where I'm constantly discouraged. In a sense, I have to dumb down my perfectionistic tendencies and go with the flow," he says.
To anyone who wants to do the same, he offers, "You have to remain humble and get out of your own way. Let God take complete control."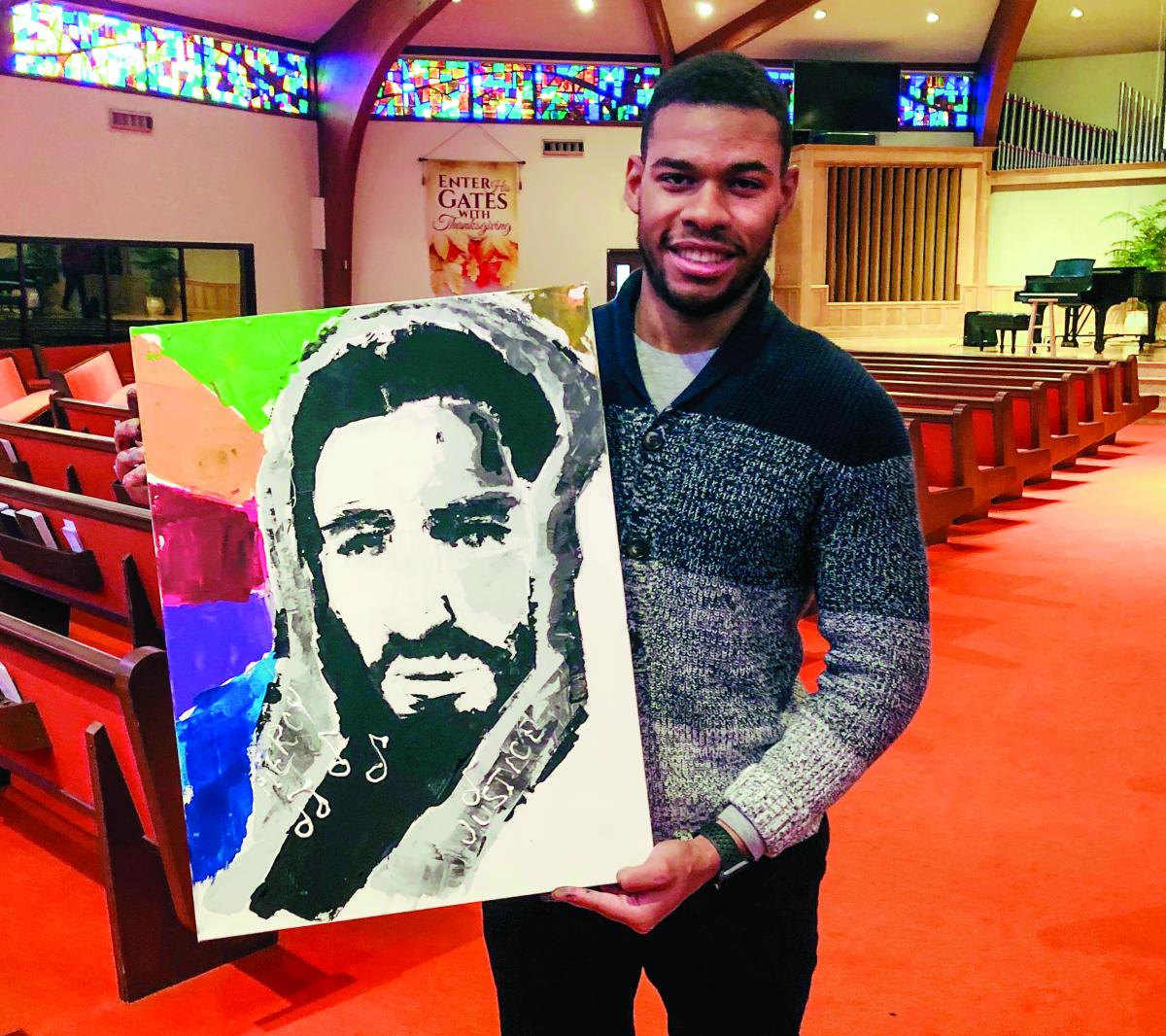 His first live painting was in 2016 at the La Sierra University church in California. "Normally, I would've said, 'No' to doing something like that. However, I wanted to follow God and use the gift He gave me for His glory. I was so nervous when I finally got on stage with hundreds of eyes looking at me. Especially because I usually want things to be perfect," Reid says. "However, I prayed, took a deep breath, and my body has never felt nervous since. Just imagine what my life would've been like if I had chosen my instinctive fear over God's calling. It's amazing what happens when you follow His lead. For it is He who gives us these abilities, talents and gifts to share."
Click here to find out more about the Potomac People podcast.